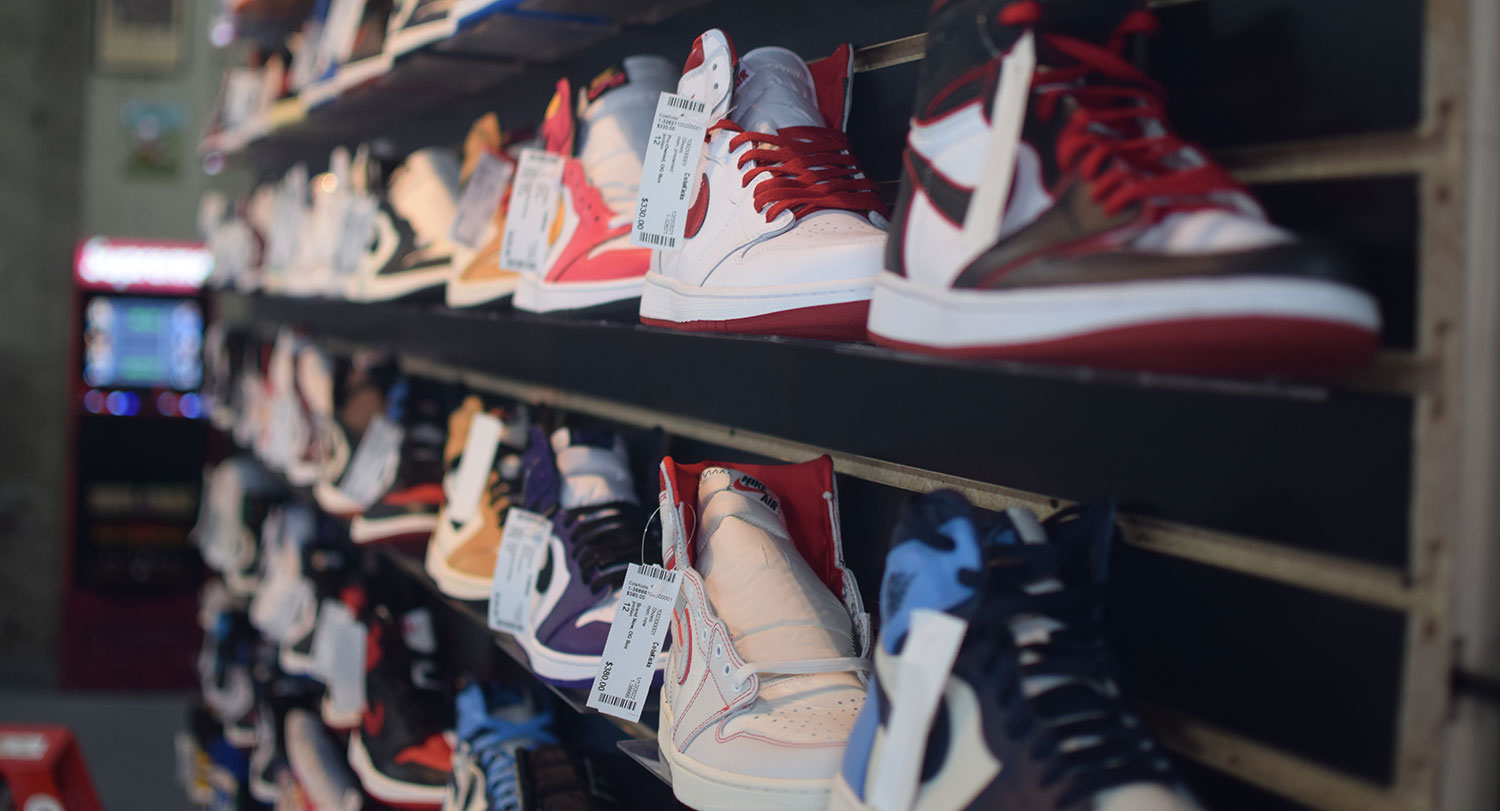 Brett Nilsen has a passion for sneakers. As an avid shoe collector in middle school, it didn't take long for him to run up against a common barrier to his hobby: He didn't have the income to support it. For many teenagers, this would have been the end of the story.
However, instead of quitting, Nilsen launched himself into the world of sneaker resales, where he has spent the past 10 years buying and reselling both new and used shoes to collectors and sneaker lovers, generating hundreds of thousands of dollars in revenue.
In 2018, Nilsen began his freshman year at the University of South Carolina, and his sneaker business remained a side hustle as he delved deeper into his finance and business administration majors. In his free time, he decided to get plugged into the McNair Institute for Entrepreneurism and Free Enterprise and embed himself in USC's entrepreneurial ecosystem. That year, he also joined the Entrepreneurship Club and met then-president Sean Powers, a fellow student in the South Carolina Honors College, not realizing he had found a future business partner.
Nilsen, at the time, knew he wanted to increase the success of his sneaker business. His dream was an online platform that could simultaneously list a pair of sneakers to all his vendor accounts and delist them when they were sold, but he lacked the tech background to turn this dream into a reality.
Powers, a fourth-year operations and supply chain student with connections to a local firm in Columbia, was able to make the introductions to find software developers. The seeds of Copyt had been planted, but Nilsen and Powers still had a lot of work to do to bring their sneaker resale company to fruition.
Luckily, they were in great hands with the McNair Institute, which is a cross-campus university center promoting entrepreneurism to all students regardless of their academic disciplines. Director Dirk Brown was among the first to see the business plan Nilsen and Powers had developed for their startup, but it wasn't an easy sell.
"I was very skeptical that you could actually bring value with a new platform in that marketplace because the online ecommerce ecosystem is so mature," he says. "But they convinced me of the importance of this niche market of buying and reselling one-off goods."
In fact, Brown was such a believer that he now sits on the board of directors for Copyt, providing ongoing mentoring and financial support as the company continues to grow.
A big part of Nilsen and Powers' success has been their persistence and coachability. They took full advantage of mentoring opportunities through the McNair Institute, and Nilsen joined the Entrepreneurship Club as finance chair during Powers' term as president. Together, the two helped grow the club from three to nearly 45 members, providing tangible experience in building an organization from the ground up and learning to manage a variety of moving pieces.
Both Nilsen and Powers credit much of their success to the mentorship, connections and resources Brown and the McNair Institute provided as they transformed Nilsen's "pipe dream" into a promising company that caught the attention of Techstars, one of the world's largest accelerator programs for startups.
The pair applied to the Techstars program, hoping to leverage its strong network of investors, mentors and fellow entrepreneurs while building a solid infrastructure and financial foundation to take Copyt to the next level.
They were accepted into the program and began the 13-week Techstars Austin session on Feb. 13. While at Techstars, they will be able to attend workshops, learn from mentors, interact with other entrepreneurs and take advantage of Techstars funding for program participants.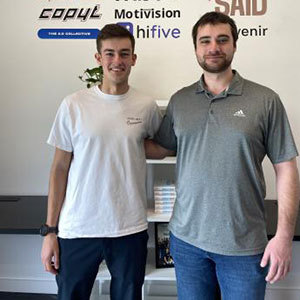 Nilsen and Powers follow in the footsteps of two USC-affiliated alumni of the program who also took advantage of Columbia's tight-knit entrepreneurial community, Laura Boccanfuso, computer science and engineering, Ph.D, of Van Robotics and Josh Snead, international business and global supply chain and operations management, of Rainwalk.
Nilsen and Powers are excited to be the third team of USC grads to represent the Columbia community at Techstars. "It means a lot to know that we get attention from outside of just Columbia," says Powers. "We want to show students that, yes, you can build a company at USC. Yes, you can build something really cool, grow it and become successful. We are very much a product of the university, and especially the McNair Institute."
Brown is proud not only of Nilsen and Powers, but of the broader supports the McNair Institute has in place to help any student interested in entrepreneurship. "Sean and Brett took full advantage of what we had to offer, and I think that was instrumental in positioning them to be accepted into Techstars," he says. "It's a remarkable accomplishment and a real honor for those two. It's a testament to the success we're having in what we're doing."
Looking to the future, Nilsen and Powers hope to expand their platform to a more generalized audience, reaching beyond sneakers and streetwear to draw in sellers of general apparel, tickets, trading cards and luxury watches. For now? They plan to stay in the moment and learn as much as they can from their Techstars experience.
"What you put in is what you get out," Nilsen explains. "You can go to the workshops and call it a day, or you can make the most of it and get as much out of the network of mentors as you can, which we intend on doing."
He encourages students to do the same during their time at USC, which provides a robust environment for students interested in entrepreneurship. "We wouldn't be anywhere without the help of Dirk, the McNair Institute and all the faculty and advisors from my business management major," Nilsen says. "Take advantage of the accessibility of faculty on campus."