---
Students and alumni from the UofSC College of Pharmacy were recognized by the South Carolina Society of Health-System Pharmacists during their recent conference.
Nicole Bookstaver, ('09), was named Pharmacist of the Year. The award is given annually to an active health-systems pharmacist with sustained achievements and contributions to health-systems pharmacy and/or involvement with the Society.
Bookstaver was recognized in part for her work in coordinating Prisma Health Midlands' COVID-19 vaccination efforts at Gamecock Park, and she noted the tremendous benefits in being part of that process.
"I am simply humbled and honored to have received SCSHP's Pharmacist of the Year Award," says Bookstaver. "One of the silver linings of this past year was that the pandemic offered the opportunity for health professions to come together to serve our communities, and pharmacy was a huge part of that."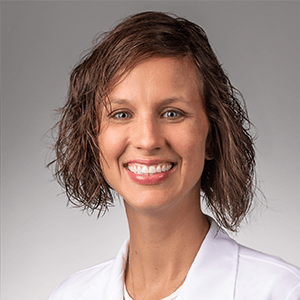 Another COP alumnus, Sean Tran, ('09), lead pharmacist in critical care at Lexington Medical Center, received the George D. Schwerin Mentor Award, given in recognition of extraordinary mentorship of student pharmacists, pharmacy technicians, pharmacy residents, pharmacists and/or other members of the health care team.
Tran believes that precepting is one of the most impactful things that pharmacists can do for their community.
"I strongly believe the practical experience students receive on rotation is essential to his or her growth as a professional. Every pharmacist has benefited from preceptor mentorship as part of their training," Tran says. "I know that my own personal development and practice style is a result of the many influential encounters and shared knowledge I collected throughout my pharmacy education. As a result, I strive to create similar positive experiences for any students I precept."
The college's student chapter was named Student Chapter of the Year. To be nominated, chapters must promote membership in local, state, and national health-system organizations, stimulate interest in health-system pharmacy careers, encourage career development and professionalism among students aspiring to careers in health-system pharmacy, participate in a project that supports the mission of SCSHP and/or ASHP, and must demonstrate a commitment to community service.
Nikki Chen, Class of 2024, who serves as president of the student chapter, says it is rewarding to know their efforts are making a difference by serving in health-system roles.
"Through our professional and service projects, we work to address our organization's mission of helping patients achieve optimal health outcomes. Our efforts advocate and support the professional practice of pharmacists in all areas of health-system by bringing in different pharmacist speakers for our students, sharing what pharmacists do through community educating events, and supporting our local hospital system through community service drives," Chen adds. "It has been an honor to work with the state level and national level of our organization, and we hope to continue improving and expanding our efforts at the University of South Carolina College of Pharmacy chapter."
---
Topics: Student Organizations, Alumni Programs