---
The Walker Leadership Scholars program has selected its two newest scholars for the Class of 2026, Emily Frame and Sophia Knudsen.
Each year, through a competitive application and interview process, two students are designated as Walker Leadership Scholars. These students accelerate their leadership development through added experiential opportunities, networking and mentorship.
Scholars are prepared to excel as advocates and professionals equipped to address today's complex health care landscape through activities including 'Fireside Chats' with noteworthy leaders, attendance at national meetings, and exposure to state and national legislative processes.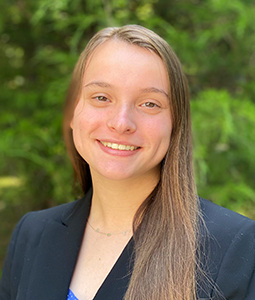 Frame is from Powhatan, Virginia, and completed her pharmacy prerequisites through the Gamecock Pharmacy Assurance program.
She is the recipient of a Magellan Scholar Award and conducts breast cancer research under Dr. Eugenia Broude in the College of Pharmacy's Center for Translational Cancer Therapeutics. Frame is interested in a variety of fields including compounding pharmacy, veterinary pharmacy, forensics and toxicology, and oncology pharmaceutical research.
"I am excited for the WLS leadership sessions to grow as both a leader and an individual - and for the networking opportunities as I explore career interests," says Frame. "While I have a wide range of interests, my goal is to always be working toward a better future."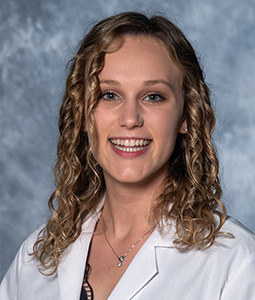 Knudsen is from North Prairie, Wisconsin, and also completed her undergraduate coursework at South Carolina.
Drawn to the field of pharmacy for the direct patient care opportunities, she aims to pursue a postgraduate residency in either geriatric or psychiatric pharmacy.
"I love learning and expanding my world-view by working with different patient populations and other medical professions," says Knudsen. "I have a special place in my heart for patients facing substance use disorder and patients with declining memory, two areas in which I want to channel my passion into professional work."
Both students are enthusiastic about the opportunities the Walker Leadership Scholars program offers.
"This selection is so meaningful to me because of the doors it opens in the areas of leadership development, mentorship, networking, policy, and advocacy," says Knudsen. "I'm so eager to get started in pharmacy advocacy and policy so that I can be a part of the positive changes coming to the profession."
---