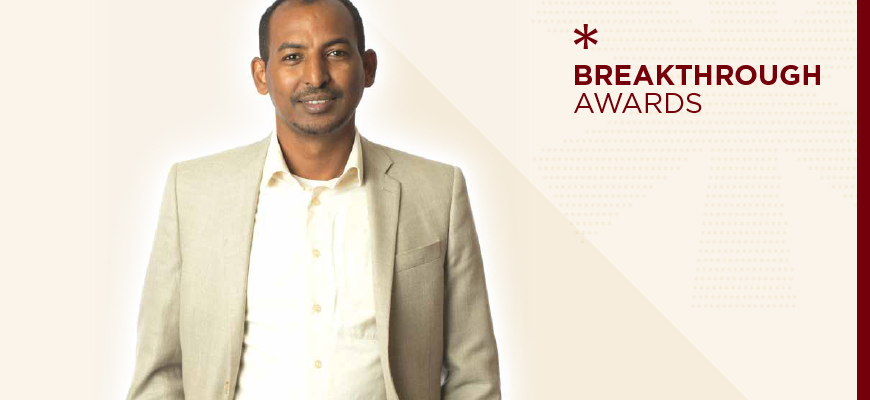 Under duress
Mechanical engineering professor studies material failure in extreme environments
---
By Megan Sexton,
msexton@mailbox.sc.edu
, 803-777-1421
---
Addis Kidane says two things brought him to the field of mechanical engineering and the study of how materials react under extreme conditions — curiosity and opportunity.
"I am always curious to know how things work; physically, what's going on," Kidane says. "When I was doing my graduate work, there was a lot of interest in understanding how materials behave under extreme conditions. My curiosity pushed me to investigate why materials fracture and how they behave under different conditions."
That curiosity led him to opportunities at the University of South Carolina's College of Engineering and Computing in 2011, where the associate professor of mechanical engineering has become an internationally recognized scholar in the field of mechanics of materials under extreme conditions.
"My work is actually to understand what influences materials and the way they behave under different extreme conditions. Why are some materials strong and some weak in certain extreme environments? This is so we can design engineering materials so they can be strong under extreme conditions," Kidane says.
His research focuses on the failure and fracture mechanics of multifunctional materials subjected to impact, blast and extreme temperatures. His work has earned him multiple awards, including the 2014 Young Investigator Award from the U.S. Air Force. Kidane's research has made significant advances in the area of deformation mechanics of heterogeneous materials under extreme environments, and his current research on energetic materials under dynamic loading will help the Air Force better understand how to transport items without the threat of an unwanted explosion.
I am always curious to know how things work; physically, what's going on.

Addis Kidane
Kidane recently received a grant from the Army Research Office to design engineering materials and structures that can absorb energy, deflect penetration and disperse momentum, processes that are crucial for the Army.
He was selected by the Air Force's Office of Scientific Research for the 2017 University Research Instrumentation Program award, and received the USC College of Engineering and Computing's 2017 Young Investigator Research Award, recognizing the college's most outstanding young researcher.
---
Share this Story! Let friends in your social network know what you are reading about
---