Coursework must fit within the minimum hours required to be used for credit hour requirements or percentage toward degree (beyond the 5th semester)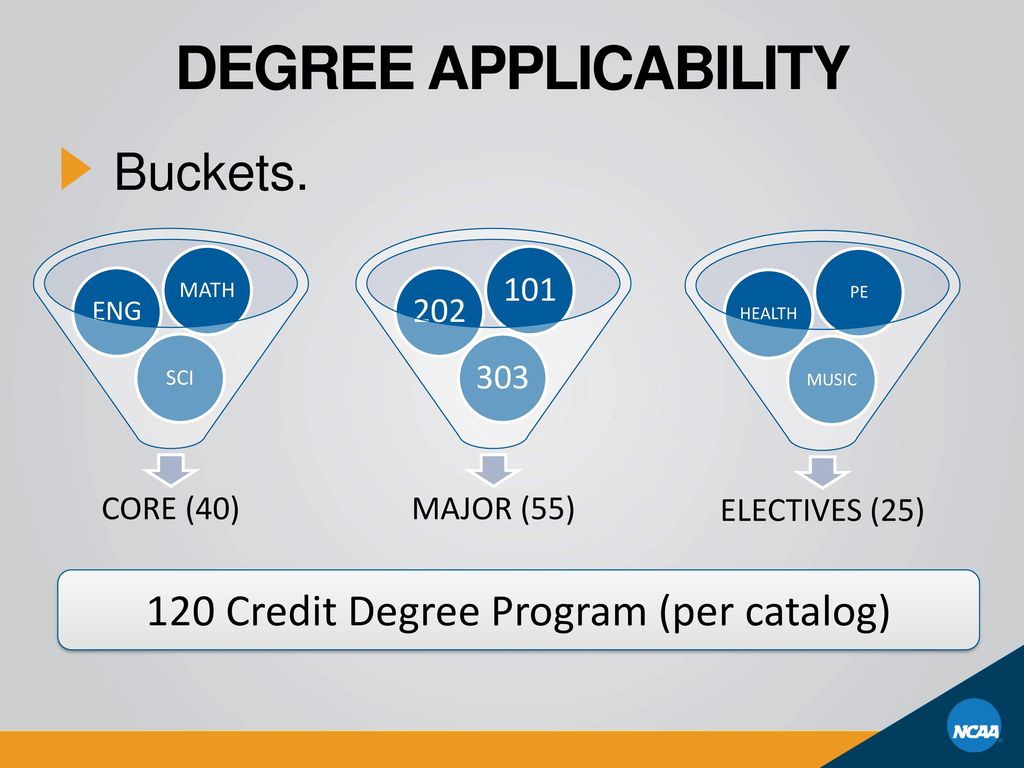 Hours exceeding the minimum hour requirement for your program cannot be included as Degree Applicable. This means OPTIONAL minor courses and honors courses not required for the primary major are NOT DEGREE APPLICABLE. I highly recommend calculating how many course hours the student has remaining to complete their primary degree requirements and subtracting from the minimum hour requirement for your program. For example, if a student has 30 hours of required major courses remaining to complete a 120-hour program, the maximum number of hours the student should have listed as degree applicable would be 90.
Denominators only change if a student changes majors to a program with different hourly requirements. They do not increase due to additional minor requirements, Honor's College Requirements, or extra elective courses (see below).