Posted on: March 3, 2020
---
When fourth-year pharmacy students begin their experiential rotations, it is the time when they truly begin putting to practice what they have learned in the classroom. For many students, it is an opportunity to take those skills out of routine health care settings and into the far reaches of the world.
"Because of the many connections we have been able to develop, we are able to offer all our students rotations on both a national and international scale," says Jennifer Baker, director for the University of South Carolina College of Pharmacy Experiential Education program.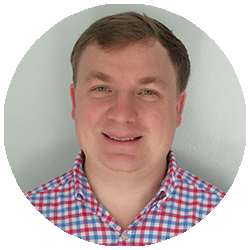 When Greg Regan, '15, chose his rotations, he knew he wanted to experience health care from the perspective of Native Americans and the indigenous peoples of Alaska. Regan's family is originally from the western region of the United States, and he recalled traveling through remote areas as a child.
Regan's rotation took him to Nome, Alaska for one month. He was surprised at what he found – a single hospital provided all the care for the region and a handful of pharmacists that did everything from fill prescriptions to provide in-hospital medicine and pack supplies bound for remote outlying areas.
"The lack of care was much further behind than I originally thought," Regan says. His experience furthered his desire to work in an independent pharmacy after graduation which would allow him to provide one-on-one care for his patients.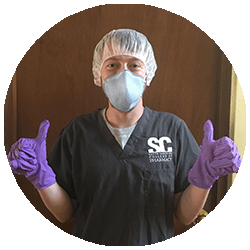 Tyler Wagner, '19, credits the experiential team with helping him develop the international experience he was seeking in Peru through Work the World.
"I was so appreciative of Dr. Baker's willingness to interact with the organization to make the trip come to fruition," says Wagner, noting that South Carolina's experiential program helps students find an array of opportunities in different and innovative practices. Wagner, who earned his Pharm.D. from UofSC, is currently working toward his doctorate in pharmacoeconomics and health outcomes at Virginia Commonwealth University.
They make a true effort to not limit you in any way, to allow you to have adventures and to gain the knowledge that you want to achieve.

Katie Olsen Pharm.D. Candidate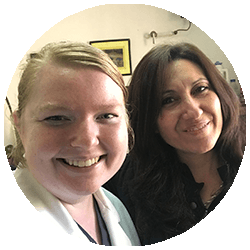 Katie Olsen is a fourth-year Pharm.D. candidate and an intern in the Kennedy Pharmacy Innovation Center who was able to engage in a month-long rotation in Cordoba, Argentina. Olsen credits the college's experiential team for supporting her desire to experience health care in an international setting.
"They make a true effort to not limit you in any way, to allow you to have adventures and to gain the knowledge that you want to achieve," Olsen says.
She spent her mornings rounding with physicians in the public hospital that treats the poorest residents, then learned to speak Spanish as part of an immersion program in the afternoons.
Olsen was able to see how resourceful the clinicians were in the public hospital.
"They don't always have the medical supplies that we have in the U.S., even simple things like lancets for checking blood sugar," she says. "The combination of the medical knowledge that you gain and how health care is delivered in a hospital with minimal funding is impactful."
---