---
The UofSC College of Pharmacy presented the Class of 2026 with their white coats during a ceremony held August 19 at the Koger Center.
The college welcomed 99 student pharmacists representing 15 states and two foreign nations, Taiwan and India. The class boasts a cumulative grade point average of 3.6.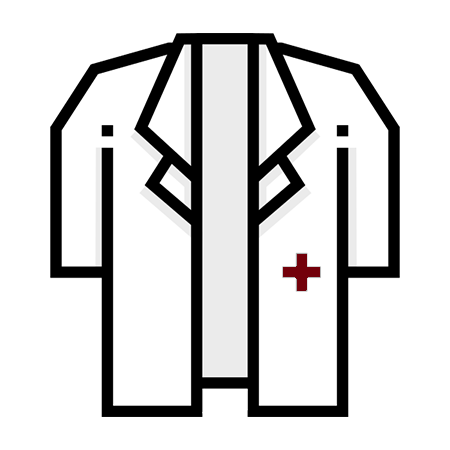 Ranarda Jones, '03, owner of PSyn, Inc., served as guest speaker for the ceremony. She advises students to take their gifts, along with the ones they discover during the course of their studies over the next four years, and contemplate how they can contribute to the profession of pharmacy.
"Explore, find a mentor, ask questions," she says. "Do what it takes to make sure the next four years are the most rewarding in your college career and set the foundation for countless experiences as a pharmacist."
Dean Stephen J. Cutler noted the history and tradition of the white coat, emphasizing the responsibility required of the wearer. He directed students to a card in the pocket of their coat with the name of an individual or group who graciously contributed to purchasing it.
The College of Pharmacy is grateful to our many donors and friends who supported this year's White Coat Fund.
Brenda & Ares Artemes
David M. Banks
Tony & Carolyn Bartley
Gretchen E. Baudendistel
Michael K. Bedenbaugh
Elizabeth W. Blake
Debra & Paul Bookstaver
Nicole & Brandon Bookstaver
Gail & Wayne Buff
Dennis W. Burdette
J. Dan Bushardt, Jr.
Julie & Phil Byers
Amanda C. Capino
Jordan C. Cooler Haygood
Frances & Lynn Connelly
James M. Cordan
In honor of Nathan Poole
Susan & Ken Couch
Marion R. Crowell
Jill & Stephen Cutler
Robert E. Davis
Christie C. DeBruhl
Michele K. DelleBovi
Terry J. Dixon
Brianne L. Dunn
Mary Anne Ehasz
In memory of Mr. Andrew Joseph Ehasz
Derek L. Ekaitis
In memory of Dr. Craig R. Roberson, Class of 2013
Emily & Tom Evans
Federal Pharmacists Association
Julian H. Fincher
Lucinda & Emmett Fox
Debbie Francis & Deborah Tapley
Devon N. Gangaware
Kaye & Greg Gerrald
Vicki W. Goff
Amy D. Grant
Linda & Bernard Gunter
Benjamin H. Hamilton
In honor of Dr. Joseph W. Sowell, Sr.
Hickmans Prescription Druggists, Inc.
Pamela E. Hite
Brett R. Hodges
Susan & John Holladay
Brenda & Davis Hook
Jon C. Howell
Lottie & Roy Hudgens
Cory M. Jenks
JMR Corporation, Inc.
Julie Ann Justo
Nicole S. Kennedy
Minou Khazan
Carol & Ray Kitchen
Emily L. Koutroulakis
Maribeth & Paul Kowalski
Christine S. Latham
Ashley R. Leaphart
Jim & Jane Long
Bob & Carolyn Loryea
Zhiqiang Lu
Lyman Drug, Inc.
John C. Matthews
John and Lauren Matthews
Diane & Andy McColl
Sara & Jonathan McFall
Medicine Mart
Nikki Mellen
Jill E. Michels
Ashley P. Miller - Sullivan
Mary H. Milliones
Julia G. Mims
Freddie H. Moore
Kathy Quarles Moore
Donna & Wade Moose
Joanne & Philip Mubarak
Sarah R. Mullis
Jennifer & Joseph Musgrave
Rebecca & Mike Nelson
Danielle L. O'Neal
Stanley P. Papajohn
Lacey E. Paschal
Amit B. Patel
Janis & Steve Patton
Deborah & Douglas Pittman
Sharon & William Pitts
Carlotta W. Porterfield
Dianne & Robert Prost
Pugh Drug Inc.
Nancy & Gene Reeder
Carolyn T. Robinson
J. Michael Ross
Wendy & Patrick Schilling
Julie M. Sease
Deborah H. Sheffield
Beth & Mitchell Sherr
In honor of Mr. Scott B. Sherr
James F. Shuler
Melanie & Michael Shuster
Ashley B. Smith
South Carolina Pharmacy Foundation
Kristen A. Spoon
Carolyn S. Stevenson
James C. Suarez
April W. Thompkins
Jarrod B. Tippins
Megan & Sean Tran
Margaret & Jeff Tuori
Lindsay A. Waddington
Tyler D. Wagner
Donna J. Walker
In memory of Tony Walker
Sarah & Lee Waller
Emily C. Ware
Angela S. Whitlock
Debby & Ted Williams
Paquita M. Wood
Marjorie S. Wright
Rhonda & William Wynn
Douglas R. Yoch
Topics: Pharm.D. Program, Support the College