---
Cancer treatment has made tremendous strides in recent decades with the advent of novel drugs that are designed to block individual proteins that are critical for specific, well-defined types of cancer. Possibly the best-known and the most widely used among such tailored drugs are those that target HER2, a protein found in about one quarter of all breast cancers and required for the growth of these cancers.
HER2-targeting drugs, such as trastuzumab, also known as Herceptin or lapatinib, also known as Tykerb, showed great benefit for early-stage patients with HER2-positive breast cancer; however, when these drugs are used to treat patients whose cancer has already spread through the body, the benefit of HER2-targeting drugs is often just temporary. Tumors eventually become resistant and continue to grow despite drug treatment.
The problem of drug resistance is encountered with nearly all the anticancer drugs, and it represents the biggest overall challenge to curing cancer patients. A new study by the team led by Eugenia Broude, Ph.D., in the department of Drug Discovery and Biomedical Sciences at the University of South Carolina College of Pharmacy and published in Proceedings of the National Academy of Sciences, suggests a novel approach to bypassing tumor resistance to HER2-targeting drugs.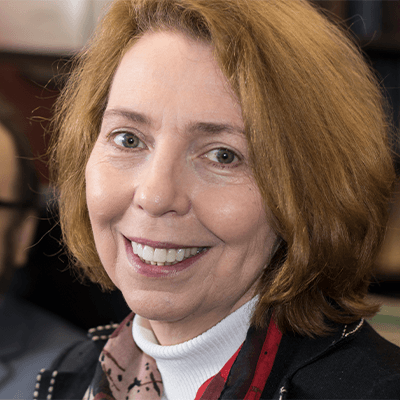 This approach is based on a new class of drugs that are being developed by Senex Biotechnology, a South Carolina company that collaborated on this study. These drugs inhibit Mediator kinase, a protein that tumor cells use to change their biological programs in a way that allows them to adapt to adversarial conditions, such as drug treatment. When HER2-targeting drugs were combined with Mediator kinase inhibitors, their efficacy against HER2-positive breast cancers was greatly increased even when the tumors were already resistant to HER2-targeting drugs used alone, and, moreover, resistance to these drugs did not develop in the sensitive tumor cells. These findings suggest that combining Mediator kinase inhibitors with HER2-targeting drugs and potentially with other anticancer agents can prevent and overcome the key challenge of drug resistance in cancer.
This study was supported by UofSC COBRE Center for Targeted Therapeutics (CTT). Through the support of a newly awarded $3M R01 grant from the National Cancer Institute, Broude's team, in collaboration with Igor Roninson and Hexin Chen (Department of Biology) will continue their innovative work.
Team members from the UofSC College of Pharmacy who participated in the research include Xiaokai Ding, Amanda C. Sharko, Martina S. J. McDermott, Gary P. Schools, Alexander Chumanevich, Hao Ji, Jing Li, Li Zhang, Zachary T. Mack, Vitali Sikirzhytski, Michael Shtutman, and Igor B. Roninson, who collaborated with Mengqian Chen (Senex Biotechnology), Balázs Győrffy (Semmelweis University, Budapest, Hungary), and Laura Ivers, Norma O'Donovan and John Crown (Dublin City University, Ireland).
---
Topics: Research, Drug Discovery and Biomedical Sciences, Center for Targeted Therapeutics