By Bryan Gentry | September 8, 2020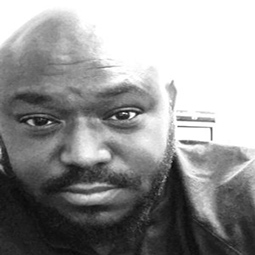 By day, Chuck Brown provides information technology support for historians at the University of South Carolina.
By night, he is a bit of a historian himself, albeit with a different approach than most.
He is the co-creator of Bitter Root, a comic book series that blends historical events with steampunk technology and monsters to make an adventure that is both entertaining and educational.
The series started in 2018, with Brown co-writing with David F. Walker and Columbia, South Carolina, resident Sanford Greene as illustrator. Bitter Root follows a family of monster hunters during the Harlem Renaissance, a cultural revolution among African Americans centered in Harlem, New York, in the 1920s. The series introduced a villain with roots in the Tulsa Race Massacre of 1921. The first compilation volume, published in 2019, concluded with a series of essays by scholars.
People were really surprised about how it was entertaining but also educational.

— Chuck Brown
The reception has been fantastic. A month ago, Bitter Root won an Eisner Award, a top award in the comics industry. It's also been optioned for a film by Legendary Entertainment.
"People were really surprised about how it was entertaining but also educational as well," says Brown. "They're not only entertained by the story, but people are learning a lot as well."
Brown says the idea for Bitter Root started about seven years ago. "The original idea was to create something that showed the black community in a positive, powerful light," he says. "I've always been a fan of classic horror monsters, and I wanted to do something with the Harlem Renaissance all the time."
He uses the comic book to explore social issues that are on his mind, such as racism and police violence. One recurring theme is the way trauma affects people differently, depending on the individuals' choices.
The Eisner Awards ceremony was held virtually this year, so the announcement lacked some of the usual fanfare. Brown found out when he got an email from his publisher, Image Comics, notifying him that the next volume of Bitter Root, due out in October, would have an Eisner Award emblem on the cover.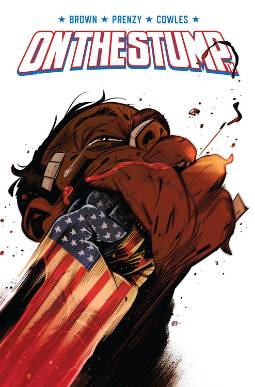 Brown has self-published comics for about 20 years. He also has also written for Marvel's The Punisher and Black Panther. This year, he launched another project through Image Comics. On The Stump is a series in which politicians decide elections by hand-to-hand combat. It was inspired by the contentious politics of the 2016 election, he says. It is drawn by the Italian artist Prenzy.
His comic book writing is all on the side, as his focus during the day is keeping tech running for the Department of History, he says. He enjoys the flexibility to write comics on nights and weekends and work with great people on campus.
"IT is my job, comic books are my passion," Brown says. "I like the people I work with. It's probably the best day job I've ever had in my life."
---
Chuck Brown is not the only College of Arts and Sciences employee to win a 2020 Eisner. Qiana Whitted, director of the African American studies program, won for "Best Academic Work.".