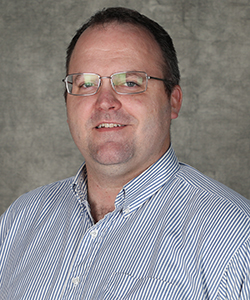 COMMUNICATIONS DIRECTOR - J. Scott Parker
By Mary Caitlyn Moore, senior, public relations
J. Scott Parker is excited to be at CIC. The college's new communications director, who was previously communications manager at the Cranwell International Center at Virginia Tech, was looking for a larger college and wanted to be closer to family in South Carolina. USC seemed like a perfect fit.
In his new role, Parker writes news stories and produces social media content.
He also brings a strong background in video production. He holds a bachelor's degree in film and media studies from the University of Florida and an MFA in film and video production from the University of North Carolina Greensboro. Earlier in his career, he worked as a documentary filmmaker.
While he doesn't make films anymore, Parker says that his experience has helped prepare him for his new role as a producer of photo/video content.
Story idea or questions about CIC communications? Share it with J. Scott at j.scottparker@sc.edu.