In 24 hours, the student teams participating in CreateAthon@USC 2023 brainstormed, designed and developed a record 194 creative assets for eight regional nonprofits. On Tuesday, Nov. 14, they gathered again to celebrate their accomplishments and view the results of each team's efforts. See photos on our Flickr site »
This was the 10th CreateAthon@USC. To celebrate this milestone, the "utter brilliance" award was created in honor of Karen Mallia, who originally founded the event at USC. This inaugural award went to the team working with City Year of Columbia. The team was selected because they created a nontraditional campaign that targeted volunteers in their early 20s, the most in-demand demographic for nonprofits. They did this with a strong poster series that depicted images of quirky children and the tagline: WE WERE ALL "THAT KID." . . . NOW WE HELP THAT KID. View a pdf of some of the campaign »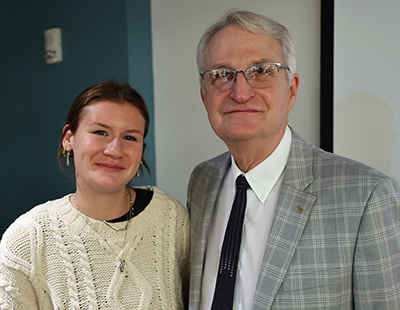 Senior visual communications major Caroline Farrell received a special mention for her unusual roll in this year's event. Due to an illness, the mentor for the team working with the nonprofit Fidelis Family Retreat was unable to attend CreateAthon. Senior Instructor Scott Farrand asked Farrell, who had participated in CreateAthon in 2022, if she would step up and co-mentor the team with him.
"It felt different this year. I tried to let the team come up with ideas on their own and helped them when they go stuck, but last year I was adding lots of ideas," says Farrell. "I was really able to help the team with logistics. I understood what resources were available and how the server works."
All the teams created interesting and beneficial content for their nonprofits, but the work of two teams stood out for "best of show" consideration.
Best of Show: Turning Pages SC
The team won this award because within the 24 hours they created a strong unified campaign with more that 33 creative elements that included print ads, Instagram posts, billboards, a radio PSA, direct mail pieces and much more. View a pdf of some of the Turning Pages SC campaign »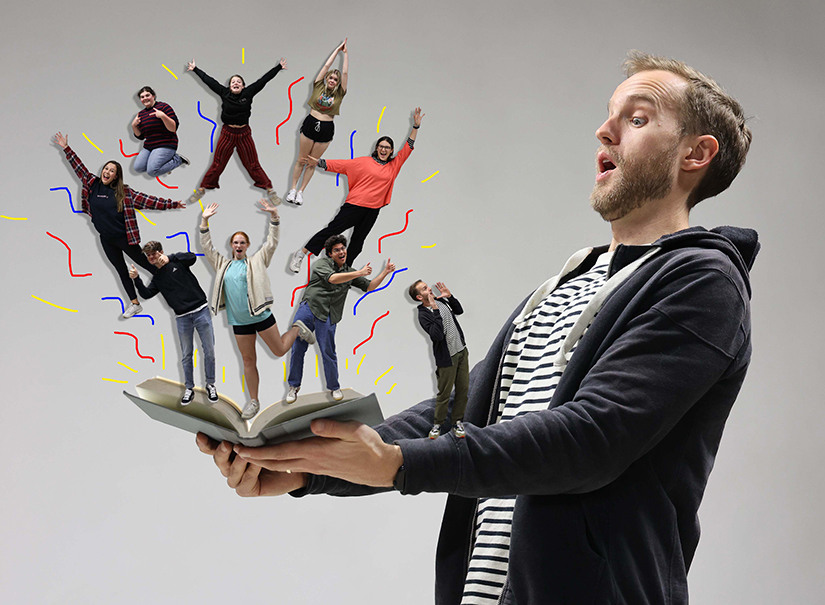 Best of Show Runner Up: Fidelis Family Retreat
The team won because they came up with a simple, yet powerful, rebranding for this Columbia area veteran's group. The student's demonstrated a passion for this nonprofit by creating a CreateAthon@USC record, 44 pieces which included newsletter and social media templates. View a pdf of some of the Fidelis campaign »