Taking initiative and starting something new is what entrepreneurs do best. In the University of South Carolina's case, getting named the first Innovation Corps (I-Corps) Site in the state with a $500,000 grant from the National Science Foundation (NSF) is just one way the university stays ahead in educating students.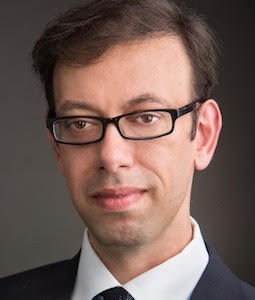 Ehsan Jabbarzadeh, director of entrepreneurship and associate professor of chemical engineering at the College of Engineering and Computing, is hoping to accelerate entrepreneurial engineering instruction at the university.

"Receiving this accreditation from NSF gives the university a unique opportunity to capitalize on entrepreneurship education," Jabbarzadeh says. "Students attending USC with the only I-Corps Site in the state will have an advantage post-graduation in their respective fields to move beyond the laboratory and into commercialization of research."
The I-Corps Site is a university-wide interdisciplinary program that is available to all students at any of the seven USC campuses. The I-Corps Site leadership team includes Jabbarzadeh; Juliana Iarossi, clinical professor at the Darla Moore School of Business; and Chad Hardaway, director of USC's Office of Technology Commercialization.
Faculty, fellows and students will be able to take advantage of a 10-week NSF educational training program; special pilot-grant funding for materials, travel, and other business expenses; a mentorship program with the NSF I-Corps Site's entrepreneurial network and experts in the program; and a demo day where participants can showcase their ideas.
In addition to getting the I-Corps Site up and running at USC, Jabbarzadeh has also created a new Masters in Technology Innovation and Entrepreneurial Engineering for the College of Engineering and Computing. The program will blend a graduate's technical and business skills to launch innovative startups and pursue economic development. The one-year graduate program will focus on preparing students in STEM fields with the skills needed to determine not only if a concept is possible but also how the concept affects a company's bottom line.
"Not only does the university have the only I-Corps Site in the state, but now the College of Engineering is recruiting for the only graduate program that places a high premium on students with an engineering and science background," Jabbarzadeh says. "These opportunities give students the chance to be more competitive after graduation and be even more marketable than they already are."
In the graduate program, students will have the chance to lead entrepreneurial processes, apply corporate innovation strategies, analyze the impact of engineering solutions in global, economic, and entrepreneurial contexts, and more. Prospective students must apply directly to the USC Graduate School online at gradschool.sc.edu.