How Cocky got his groove back
2021: A year in review
This fall, the University of South Carolina's beloved mascot got a bit of a makeover. It's not like you won't recognize Cocky if you bump into him at Williams-Brice Stadium or Colonial Life Arena — our favorite bird just posed for a few new portraits courtesy of ESPN illustrator and alumnus Kev Roché. But there does seem to be a little more fluff in his feathers lately, and not just because the Gamecock football team is going bowling over winter break.
A resurgent football program under new coach Shane Beamer. A banner year for women's basketball coach Dawn Staley. A big anniversary for the Alumni Association and a big graduating class added to our alumni ranks. Face-to-face classes, campus construction, live concerts and theater, research and rankings and the return of Harris Pastides — there was plenty to celebrate in 2021, and there's plenty for Cocky to look forward to in 2022.
So while this isn't exactly a mascot story, it is a spirit story — a look back at how the University of South Carolina rallied over the past 12 months and how our combined efforts define us as Gamecocks. We can't turn back the clock or pretend the pandemic never happened, but we can take pride in our accomplishments this year, next year and forever to thee. Cocky wouldn't have it any other way.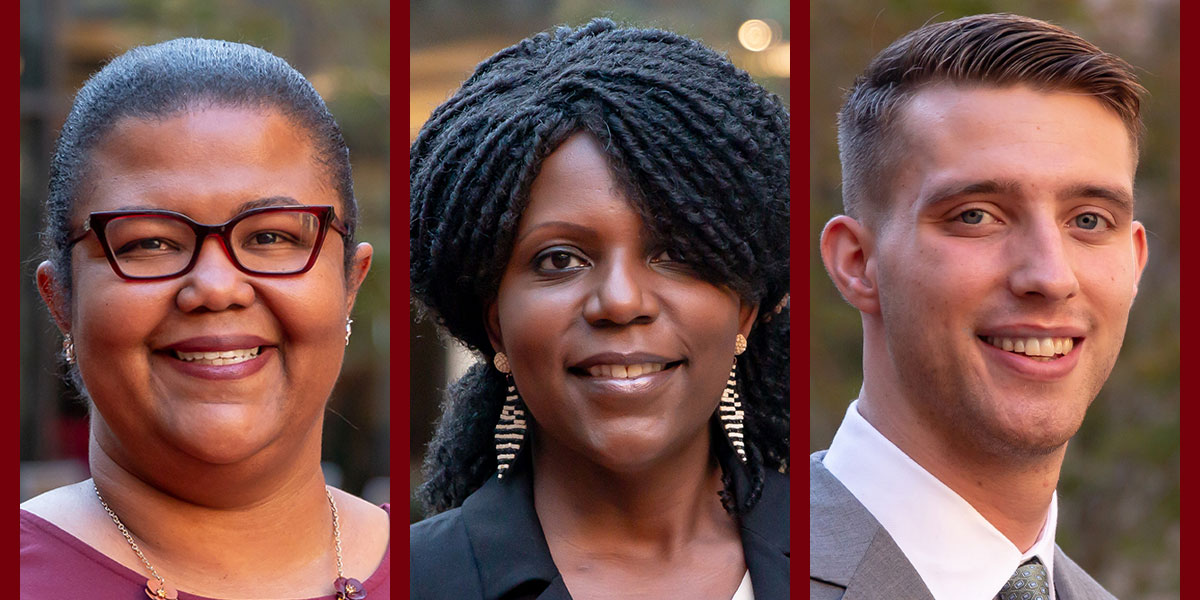 Three Gamecocks were chosen for the 2021 Social Justice Awards, which are given annually to recognize individuals who exemplify the philosophies of the Rev. Martin Luther King Jr. through acts of community service, social justice or racial reconciliation. Those recognized were Nicole Cooke, the Augusta Baker endowed chair and an associate professor in the School of Information Science; Toby S. Jenkins, an associate professor of higher education who directs the university's Museum of Education; and Jay Urich, the former Gamecock football player behind the "Matter is the Minimum" #hashtag that went viral during the Summer 2020 Black Lives Matter protests.
South Carolina Gov. Henry McMaster announced plans to develop a statewide cyber ecosystem with the UofSC leading cyber policy and legal and workforce development efforts. The plan includes an inventory of the state's cyber assets, analyzing key strengths and gaps, and forming a development strategy. Long term, the university plans to establish a Cyber Institute, which will combine outreach, education, research and workforce development.
Mike Angel, a Carolina Trustee Professor in chemistry and biochemistry, was part of the Mars2020 science team that outfitted a rover with remote laser spectrometer equipment to study the chemical composition of the Red Planet's surface. The rover landed in mid-February, but Angel's involvement stretched back more than seven years, allowing him ample opportunity to dabble in other areas of the mission as well. "One of the great things about working with NASA is that they encourage everyone who is on the team to become involved in every aspect of the mission," Angel said.
The university helped put the 'lab' in 'collaboration' when it was named a key partner in the Battelle Savannah River Alliance, a research partnership at the Savannah River National Laboratory. As part of the team, UofSC will boost the lab's workforce development and contribute to research in such areas as national security, energy and the environment. Joining the Columbia and USC Aiken campuses in the partnership are Clemson University, Georgia Institute of Technology, University of Georgia and South Carolina State University.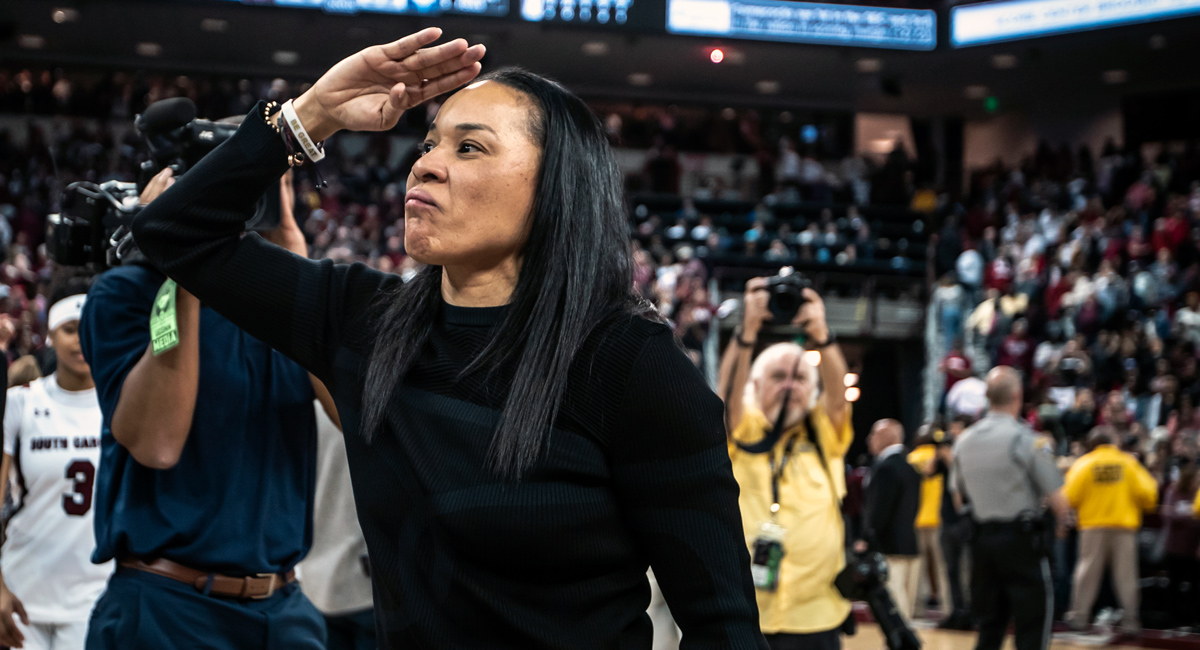 Dance Marathon just keeps going and going. Since participants first kicked up their heels in 1999, the university's largest student-run philanthropy has earned more than $8 million to help support Prisma Health Children's Hospital — and if you thought the pandemic would trip things up, think again. The annual fundraiser raised a whopping $582,303 in 2020-21, prompting Gov. Henry McMaster to declare March 23, 2021, South Carolina Dance Marathon Day. "We knew we had a commitment and opportunity to change the lives of thousands of children and families facing incredible hardship through a pandemic in which hospitals were stretched extremely thin, and thus we set our sights high," said Dance Marathon President Grace Lady.
Fifty years ago, when Harry Walker ran for Student Government president, everyone considered him the underdog — until he won. The university's first Black student to get elected to the post, Walker made national headlines in 1971 and was even profiled in the pages of Ebony magazine. And his victory truly was a remarkable feat, coming at a time when there were fewer than 350 Blacks in the 14,000-plus student body at what had less than a decade earlier been an all-white institution. "We always put forth our best effort," Walker explained during an episode of the university's Remembering the Days podcast this fall. "We always tried to speak to the issues. We tried to be respectful of the audience that we were speaking to, not to speak down to anyone, nor were we trying to demure ourselves in order to just get a vote." After graduating with a bachelor's degree and master's in public administration, Walker went on to a long, successful career with IBM.
On March 2, 1961, when James Edwards departed the Benedict College campus and made his way to Zion Baptist Church and then to the State House, he had no idea he was marching into the pages of history. For peacefully protesting, he and hundreds of students went to jail and faced prosecution. Their protest led to the landmark U.S. Supreme Court decision in Edwards v. South Carolina, setting a legal precedent protecting the rights of protesters. On the 60th anniversary of the march, the university's Center for Civil Rights History and Research (in partnership with Columbia SC 63: Our Story Matters, City of Columbia and Historic Columbia) unveiled a historical marker at the corner of Gervais and Main streets commemorating the courage of the hundreds of students who marched on the State House to protest racial inequality.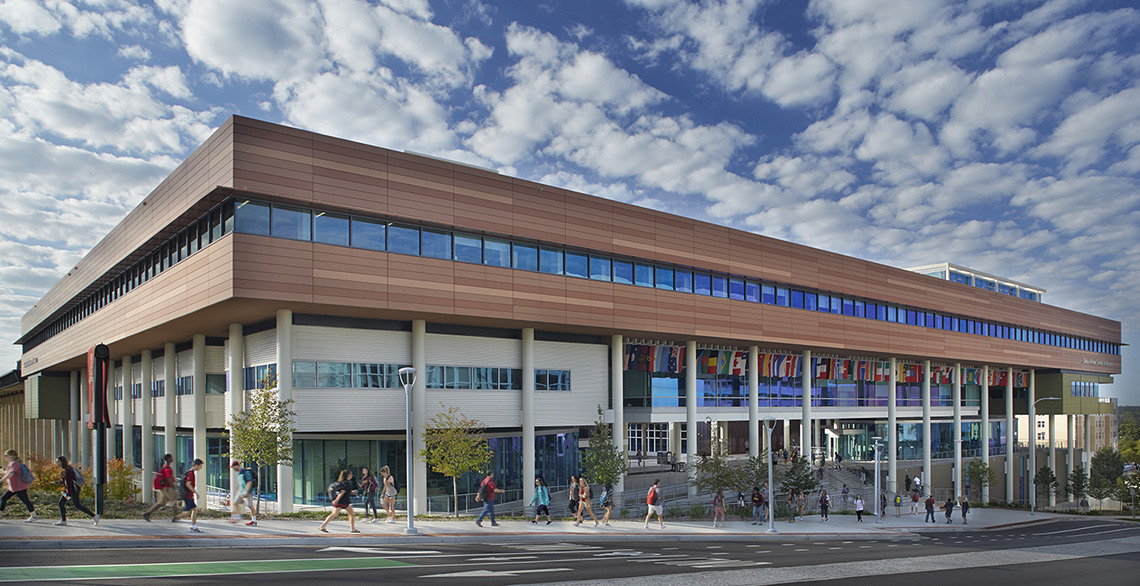 Jory Fleming is the most decorated national fellowship winner in the university's history, having won the prestigious Rhodes, Truman, Goldwater and Hollings scholarships before jetting off to Oxford, where he completed his master's in geography. Now back on the Columbia campus, Fleming works as a research associate in the geography department working on climate adaptation research. In April, he published his first book, How to Be Human, An Autistic Man's Guide to Life (Simon & Schuster), with writer Lyric Winik. The book offers insights into how Fleming has thrived in a world constructed for neurotypical brains. "What Lyric and I were hoping to do with the book was to help people — especially a reader who doesn't have a connection to an autistic individual — to learn about autism through the lens of one person, me," Fleming said.
2020 grads walk in 2021
After COVID-19 canceled the Class of 2020's spring commencement exercise, the university made sure to invite them back in 2021 for a special recognition ceremony at Williams-Brice Stadium. Dennis Pruitt, the university's vice president for student affairs and vice provost, welcomed more than a thousand 2020 graduates home, saluted their perseverance through the pandemic and challenged them to build on their accomplishments as proud Gamecocks.
Following the resignation of President Bob Caslen, former President Harris Pastides returned to lead the university in an interim capacity until a successor is named. Pastides and First Lady Patricia Moore-Pastides moved back into the President's House, resumed their familiar duties and were quickly embraced by the Gamecock community.
The marquee lights of the historic Echo Theater in Laurens, South Carolina, came back on in May, as the once-segregated movie house and former Ku Klux Klan museum continued its transformation into a civil rights museum and education center. Helping lead the nonprofit Echo Project is Regan Freeman, an alumnus who teamed with a Laurens County minister and his congregation to fight for equality and justice. The project has been years in the making but gained momentum in 2021 with the release of a movie documenting the history of racial strife in Laurens and national media coverage of the group's racial reconciliation work. "We're taking this building from a Klan museum to a center for diversity and reconciliation. I get chills saying that," Freeman told Carolinian magazine. "But we're not just going after the building in Laurens. We're talking about the universal message of standing against hatred, of choosing healing over hatred."
Campus Village, the university's next big student residential community, broke ground in May. When completed in fall of 2023, the community will bring four new buildings and more than 1,800 new beds to south campus. Incorporated into the buildings are academic support spaces, a dining facility and a campus safety office. The development also includes a sundry store and coffee shop that will be available for use by neighborhood residents as well as students.
The Children's Law Center found a permanent home in a former church on Pickens Street and includes a mock courtroom and crime-scene apartment for forensic training purposes. Those two assets will help provide training to more than 10,000 professionals in justice, law enforcement and child welfare in South Carolina. "We already draw individuals from across the state, and I think our new facility could eventually become a training destination for professionals in the Southeast," says center director Michelle Dhunjishah.
The new Anne Frank Center opened in the fully restored Barringer House, and staff began giving scheduled tours and conducting trainings with area teachers planning to teach Frank's tragic Holocaust memoir, The Diary of a Young Girl. It's all part of a larger mission to educate people about the Holocaust and start an important dialogue. "The enemies for all of us are ignorance, apathy, powerlessness and feeling disconnected," director Doyle Stevick told Carolinian magazine this fall. "So how do we help people confront issues like racism and anti-Semitism? How do we have those conversations with each other? How do we turn down the heat and turn on the light?"
The university's Apple-authorized campus store, Gamecock iHub, opened in August to great fanfare. Just the second such store in the nation to incorporate experiential learning into its business model, Gamecock iHub is operated by the university's retailing department. "By using data analytics from the store for our classes and by providing student internship opportunities, Gamecock iHub will give our program a great point of differentiation as retailing continues to evolve," said retailing department chair Jeffrey Campbell.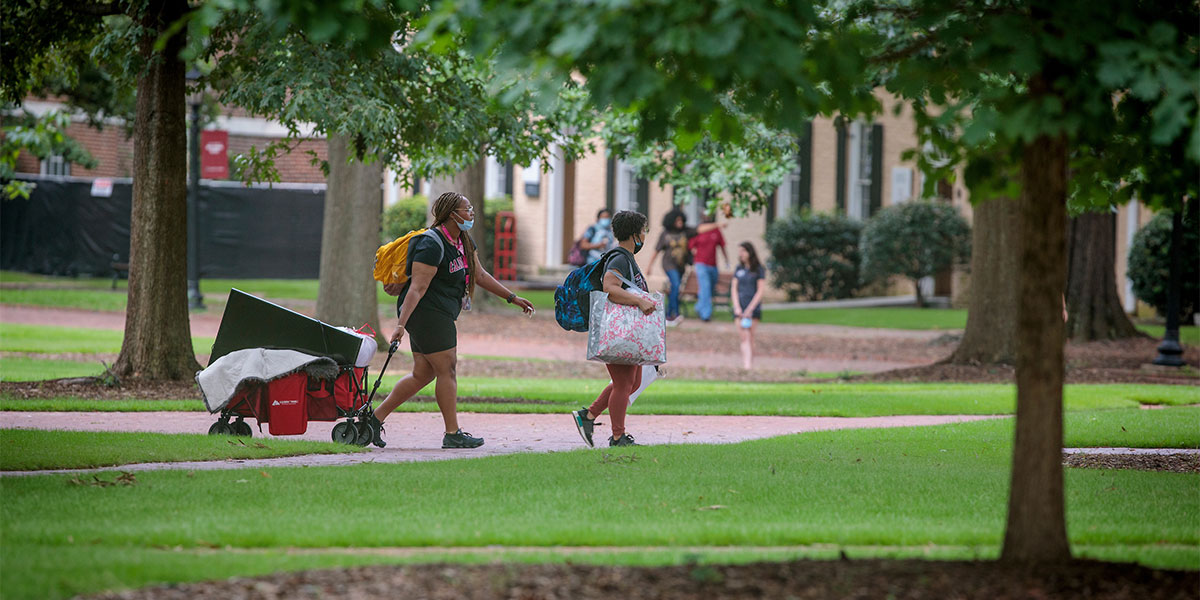 New coach, full bowl
Thanks to safety protocols and the arrival of vaccines, the 2021 football season saw a return of a full Williams-Brice Stadium as Gamecock Nation also welcomed a new-ish coach. Former South Carolina assistant coach Shane Beamer, who also had stints as an assistant at Virginia Tech, the University of Georgia and the University Oklahoma, began his head coaching career with a 46-0 win over Eastern Illinois. Following upset wins over Florida and Auburn, the Gamecocks became bowl-eligible and face North Carolina in the Duke Mayo Bowl in Charlotte.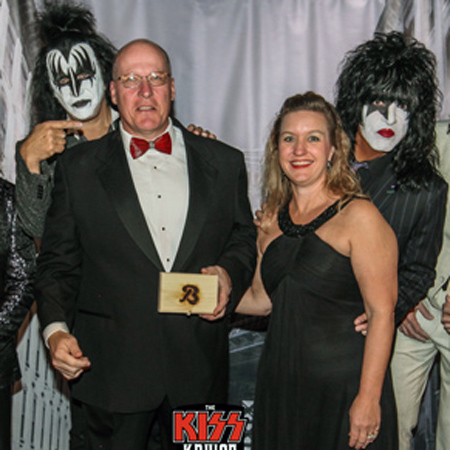 It wasn't just the players that fed off the crowd at William-Brice this fall. The marching band rocked just a little bit harder especially when they performed a medley of classics by KISS. The Mighty Sound of the Southeast's Sept. 25 tribute to the famous rock band was also a tribute to superfans John Downs Jr. and Margaret Norris Downs, who donated their massive collection of KISS memorabilia to University Libraries in 2021.
Fake news is a real problem. Luckily, the university's College of Information and Communications is on the case, thanks to an endowed chair established in partnership with the United Nations Educational, Scientific and Cultural Organization. The new chair, which is dedicated to the study of how false information spreads across social media, was announced by CIC Dean Tom Reichert at Information Saves Lives, an international forum on press freedom featuring UNESCO Director-General Audrey Azoulay and former South Carolina Gov. David Beasley, now head of the Nobel Peace Prize-winning World Food Programme. "This is an opportunity for us to better understand the proliferation of mis- and disinformation, and ultimately, to help curb it worldwide," Reichert said.
Thanks to generous donors and savvy investment, the university's endowment reached new heights in fiscal year 2020-21. Private gifts and investment gains increased the endowment to $989 million as of June 30 from $782 million in FY2020. The overall 10-year return on those investments improved to 9.9 percent, one of the highest 10-year returns in the Southeastern Conference. "Endowment gifts allow donors to leave a legacy, making it possible for future generations of Gamecocks to continue their education and become state and world leaders," said Monica Delisa, vice president for development.
Freshman tennis phenom Sarah Hamner of Boca Raton, Florida, was one of the country's top recruits when she chose South Carolina. In October, she showed us why, becoming the first Gamecock women's tennis player to win the Intercollegiate Tennis Association All-American Championship.
Something Wicked This Way Comes? More like something wicked cool. In November, the university's Irvin Department of Rare Books and Special Collections celebrated the acquisition of a world-class collection of published works by renowned science fiction and fantasy author Ray Bradbury. Amassed over more than four decades by Bradbury friend and correspondent Anne Hardin, the collection features every edition of every work Bradbury published, including first editions of classics like Fahrenheit 451, Dandelion Wine and The Illustrated Man, plus magazines, pulps and a full sweep of ultra-rare fanzines that featured the beloved author's imaginative work.
The Folio's the thing
Every copy of a Shakespeare folio tells a part of a larger story. A generous gift to University Libraries of a rare Third Folio adds an important piece of the puzzle of how Shakespeare became such an iconic figure in English literature. Printed in 1664, the Third Folio, along with the university's previously held Second and Fourth folios, provides new opportunities for research and enhanced classroom experiences for faculty and students. Annotations on some pages will allow researchers to imagine what stories lie in these marks made by Shakespeare's early readers. The gift of a Third Folio enhances the university's Shakespeare holdings and puts obtaining a First Folio near the top of University Libraries' wish list.