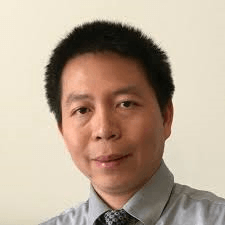 Tao Wei - Associate Professor - Biomedical and Chemical Engineering
Tao Wei was previously an associate professor in the Department of Chemical Engineering at Howard University, where he received a National Science Foundation CAREER Award in 2020. Prior to Howard, he was a professo at Lamar University and postdoctoral fellow at the University of Pennsylvania and Northwestern University.
His research interests are biomaterials, including proteins and DNA/RNA, and bionanotechnologies, such as biosensors for drug delivery. Other research interest areas include soft and quantum materials and multiscale simulations. Wei is a member of the American Chemical Society, American Institute of Chemical Engineers, American Physical Society and a senior member of Sigma Xi.
Wei received his bachelor's and master's degrees in chemical engineering from Nanjing University of Technology. He earned a Ph.D. in chemical engineering and materials science from the University of Southern California.
I'm really impressed with the college's high-quality research and teaching. Their commitment to advancing knowledge and cultivating the next generation of scientists and engineers makes the college a hub for academic excellence. What adds charm to the college is the interdisciplinary collaboration encouraged here for faculty and students.

– Tao Wei