Dean Steven Lynn Talks About the Honors College
The big question
I'm often asked what distinguishes our honors college and why we say we're the best.
My big answer
Here's one answer: In the most recent assessment, seven honors colleges received the highest overall rating of 5.0 "mortarboards" and were ranked in the top group (see Inside Honors 2018-2019: Ratings and Reviews of 50 Public University Honors Programs, edited by John Willingham). We were especially pleased to be included at the top because the ratings' methodology is so comprehensive, thoughtful, and data-driven. Although Inside Honors does not provide numerical rankings, it does indicate the value and score of each factor assessed, so it's easy enough, with elementary-school math, to see who's #1, #2, #3, and so forth. We did have the highest score, and we've had the top ranking in all the previous assessments, in 2012, 2014, 2016, and now 2018.
'Splain that, please
But what is this ranking based on? (It's not in fact the dean's skill in baking, dancing, or ninja obstacle courses, as you might be thinking.) If you were going to compare honors colleges, what would you consider? Certainly the curriculum would be crucial: How many honors courses are offered? How many different kinds of courses? How small are the classes? Who's doing the teaching? In addition to such curricular considerations, Willingham's analysis considers a range of other key factors—the ratio of honors staff to honors students, the availability of honors housing, the prestigious awards won by students, for instance. (His book is a treasure-trove of information about honors colleges, and it also has some insightful analysis about how to compare public honors colleges to elite private schools.)
Ambitious, and richer
With about six hundred honors classes each year, averaging about 16 students per class, taught by highly-accomplished, research-active faculty—our curriculum is just unparalleled. To graduate "with honors," our students are required to take 45 honors credits and complete a senior thesis. This seems ambitious, but our students actually take on average about 54 honors credits: they take more honors classes, in other words, than they're required to. Why is that? Because Honors courses tend to be richer, more engaging, more interactive, more adaptive to the needs and interests of students.
But are Honors classes more difficult? If you're thinking of grad school, or med school, or law school, or just stacking up a stellar GPA, maybe you want to steer clear of honors? No, not at all. That would be silly. The average GPA over the entire Honors College last year was almost 3.9 (on a 4.0 scale). Students in our Honors classes are not competing against each other for top grades; the faculty who teach Honors classes recognize that they're teaching the brightest and most motivated students at the University. These students certainly ought to do very well! It's not weird in fact for every student in an Honors class to make an "A"—although you'll certainly need to earn it. Our faculty delight in teaching Honors students, and they look forward to working with their students on research projects and on their senior theses.
Our particular and powerful advantages = significant scholarships and fellowships
In fact, we excel in every category: we have a large and talented honors staff of 38, and a relatively small honors college of around 2000. We are fortunate to have three Honors housing communities--the Honors Residence Hall, 650 Lincoln, and the Historic Horseshoe. With the guidance and support of the National Fellowships and Scholar Programs office, our students have a strong record of success in the Rhodes, Marshall, Truman, Goldwater, Fulbright, and other prestigious competitions.
The Goldwater Scholarship, for instance, is arguably the most prestigious award for undergraduates pursuing careers in research. University of South Carolina students have brought home the Goldwater for 27 consecutive years (and sometimes with multiple UofSC students winning in one year!). In the last seven years we've produced more Goldwater Scholars than every Ivy League school with the exception of Harvard. My point is not that the South Carolina Honors College is better than the top Ivy League school (!) — but that our students do have some particular and powerful advantages, both in their undergraduate experiences and whatever comes after, because they are able to work so closely with faculty in so many small and specialized classes.
How it translates to the real world
This experience translates into success after college, as our students have an excellent record of acceptance into medical schools (84% of first-time applicants were accepted in the most recent cycle), into prestigious law schools, graduate schools, veterinary schools, PA programs, etc. Our students go to work for top corporations and banks, go into public service, work for non-profits, start businesses, write for television shows, become stand-up comedians—they do just about anything you can imagine.
Antarctica? Really??
From its origins in the 1960s as a program, becoming a college in 1978, the South Carolina Honors College has attracted a richly diverse group of gifted students from all over the country and provided them with a superb education. We have much to offer beyond the classroom, requiring students to engage in an internship, service learning experience, study abroad, or research. Our funding for undergraduate research is especially robust, and we support study abroad, service learning, and internships as well, not only with funding but with dedicated staff members, specializing in these various activities beyond the classroom. More than 70% of our students study abroad—for instance in France, Scotland, Ireland, England, Wales, Spain, Italy, Greece, Morocco, New Zealand, Australia, Antarctica (no kidding): all over the planet.
Too much to say, so much to see. Come visit!
There is way more to the South Carolina Honors College than I can even begin to suggest here. I haven't mentioned many things, including our Washington Semester Program; our accelerated law or medical degrees; our phenomenal retention, graduation, and placement rates; the beauty of our campus or the vibrancy of our city, situated on three rivers, a couple of hours from beautiful beaches or magnificent mountains.
You can learn a great deal about the extraordinary opportunities at the South Carolina Honors College from our website. But really, to see why we're so proud of our honors college, you need to come visit. Talk with our students, our staff, our faculty. See what's going on here.
This is a particularly exciting and exhilarating time to be a student at the University of South Carolina. It just might be that you're supposed to be a Gamecock. We hope to see you soon.

Cordially,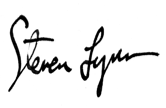 Steven Lynn
Dean, South Carolina Honors College
Louise Fry Scudder Professor
University of South Carolina