Dean Steven Lynn Talks About the Honors College
I'm often asked what distinguishes our honors college, why we say we're among the best.
In the 2012 edition of A Review of Fifty Public Honors Programs, the South Carolina Honors College ranked #1 among other honors colleges ("honors factors only"). We were ranked #2 in terms of "Excellence Impact," which is a measure of the "value-added" by an institution's honors college. We were ranked #11 when the number of prestigious scholarships awarded to the university's student body as a whole was added to the consideration. In the 2014 edition of the same publication, which is edited by John Willingham, the numerical rankings were converted into ratings, and our honors college received the highest overall rating, which is five mortarboards. Only six other honors colleges were in this highest category.


Our Curriculum
So what accounts for this recognition? The most important factor — the most important thing we do — is, quite simply, our unparalleled curriculum. Our classes are amazing. Here are just a few reasons why:
The Numbers: We offer about 600 honors classes each year.
The Faculty: They're award-winning teachers, prominent researchers, rising stars, major figures, people with exceptional skills and experiences: They not only know what's going on in their fields, they're often creating and advancing that knowledge.
The Interaction: Honors classes have an average of 14 to 17 students.
The Range: Students in every possible major can graduate "with Honors," whether you're interested in Nursing or Neuroscience, in English or Engineering — or perhaps you're interested in everything, which means you might be a good candidate for our design-your-own-major degree, the BARSC (short for "Baccalaureus Artium et Scientiae," which is Latin for "Bachelor of Arts and Sciences").
Our courses range from basic introductions, to advanced seminars, to unique one-time explorations: from Biology 101, to Medical Ethics, to The Zombie Apocalypse. Our students take at least 45 credit hours of Honors courses. In other words, as an Honors student, at least one-third of your classes will be taken in this more engaged, enriched format. Students thrive in this stimulating environment: Our retention and graduation rates (also a factor in the rankings) are on par with or better than Ivy League and elite liberal arts schools.


A Small College with Big Resources
We are a relatively small honors college (just over 2,000 students, nearly eight percent of the University's undergraduates), serving a major public university that is in the highest Carnegie ranking for research (a record-setting $230.2 million in sponsored research in FY2014).


Learn Beyond the Classroom
What else distinguishes us? Well, there are the resources and opportunities we offer beyond the classroom, which include research projects with faculty and graduate students, study abroad, service learning, and internships. On campus, many of our students enjoy living in the Honors Residence Hall or in student apartments on the beautiful Horseshoe. Other honors students migrate to the elegant Greek Village, to various learning or service communities (Music, Preston, International, the Green Quad, for instance), or to a variety of neighborhoods near campus, on both sides of the Congaree river. Honors students also enjoy priority registration — another factor in the ranking — and additional advising.


Our Students Are Diverse and Gifted
Of course, the students themselves are the reason for our success and our very existence. From its origins in the 1960s as a program, becoming a college in 1978, the South Carolina Honors College has attracted a richly diverse group of gifted students from all over the country and provided them with a superb education. Our students have an excellent record of acceptance into prestigious medical, law, and graduate schools; they join corporations and banks, go into public service, work for non-profits, start businesses, write for television shows—they do just about anything you can imagine. With the encouragement and guidance of the Office of Fellowships and Scholarships, our students win prestigious post-graduate scholarships and fellowships such as the Rhodes, Marshall, Truman, Goldwater, Rotary International, and many others—a measure of success that was also a factor in the rankings.


Come for a Visit
Check us out. You can learn a great deal about the extraordinary opportunities at the South Carolina Honors College from our website. But the best way to get some sense of what's going on here is to visit us. This is a particularly exciting and exhilarating time to be a student at the University of South Carolina. We hope to see you soon.

Cordially,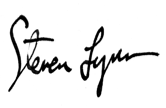 Steven Lynn
Dean, South Carolina Honors College
Louise Fry Scudder Professor
University of South Carolina