Top photo: Faculty and graduate students convene at the 2023 AEJMC Annual Conference.
School of Journalism and Mass Communications faculty and graduate students were honored for excellence in research and teaching at the 2023 Association for Education in Journalism and Mass Communications Annual Conference in Washington D.C.
Among the award winners were Jungmi Jun who won the AEJMC Senior Scholar Award 2023 for her project "Cancer Communication Ecologies of Asian Americans in the United States," and Laura Smith who received the Edward L. Bliss Award for her excellence in teaching. Kevin Hull received the Sports Communication Interest Group's "Great Idea for Teaching" first place award. In the Visual Communication Division, Jason Porter received the Design Award for his creative project "Piranesi's Worlds." Wesley Stevens won the Outstanding Dissertation Award in the Cultural and Critical Studies Division.
Damion Waymer, director of the School of Journalism and Mass Communications, and his co-editors Claudia Labarca, Gabriel Sadi received the AEJMC-Knudson Latin America Prize for "Special Issue: Towards a Latin American Perspective in PR Theory and Practice" [May 2022, Public Relations Inquiry, Sage Publications].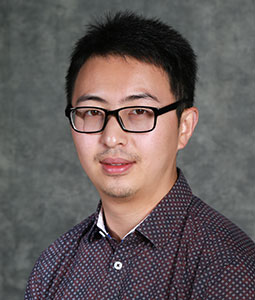 "AEJMC stands as a cornerstone among the foremost international higher education organizations in the realm of journalism and mass communications," says Associate Dean for Research Linwan Wu.
"The active and enthusiastic participation of our esteemed faculty and dedicated students within AEJMC underscores the prominent leadership that SJMC holds in both research and education within our disciplines."
SJMC faculty members had strong representation throughout the conference, presenting numerous posters and papers. Many faculty members were also discussants or mediators for panel discussions.
Presentations
Connected Learning, Social Media and Black Youth Participation in Civic Engagement
Jabari Evans and Covenant Odera Ezenna (South Carolina)


The Influence of Photo Editors on Visual News Representation
Tara Mortensen and Rachel Ford (South Carolina) and Kyser Lough (Georgia)


Exploring the Congruence of Audience and Media Frames: The Impact of Political Leaning on Media Effects
Austin Hubner (Louisville), August Grant (South Carolina), Jeffrey Wilkinson (Florida A&M), Serena Miller (Michigan State), Colin Piacentine (South Carolina)


Delegitimizing Tactics Amidst Media Coverage of Trans Athlete Sport Bans: A Cross-Platform Comparison of Media Framing
Leigh Moscowitz (South Carolina); Andrew Billings, Emily Dirks, Joshua Jackson, Spencer Tomsett (Alabama)


Trans Youth Sport Bans and the Facilitation of Moral Panic: A Cross-Platform Comparison of 2022 Media Narratives
Andrew Billings (Alabama), Leigh Moscowitz (South Carolina); Joshua Jackson, Emily Dirks and Spencer Tomsett (Alabama)


The Influence of "US FDA" Authorized Modified Exposure Claim on Heuristic Processing of Warnings, Positive Evaluation, and Greater Acceptance of Novel Tobacco Promotional Message Among Young Adults
Jungmi Jun, Jing Wen, Ali Zain (South Carolina)
Khalid Alharbi, Al Imam Mohammad Ibn Saud Islamic University


"I Think There's Been a Glitch": A Content Analytic Approach to Understanding Twitter Discourse Surrounding Ticketmaster's Mishandling of Ticket Sales for The Eras Tour
Briana Trifiro, Boston, Brittany Shaughnessy (Florida); Kimi Conro (Colorado State); Kate Stewart (South Carolina)


Mobilizing Supportive Stakeholders: Applying the Social Identity Model of Collective Action (SIMCA) to Corporate Social Advocacy (CSA)
Christen Buckley (Florida), Anli Xiao (South Carolina)


Delegitimizing Tactics Amidst Media Coverage of Trans Athlete Sport Bans: A Cross-Platform Comparison of Media Framing
Leigh Moscowitz (South Carolina); Andrew Billings, Emily Dirks, Joshua Jackson, Spencer Tomsett (Alabama)


Diffusion of Polarized Information on Twitter and Vaccination Behaviors: Understanding Intertwined Role of Moralization and Emotions
Ali Zain, Zhenlong Li, Chen Liang, Xiaoming Li (South Carolina)


Digital Inequalities Among Elderly from Cumulative (Dis)advantage Perspective: A Case Study from The Anatolian Capital
Ertan Agaoglu (South Carolina)


How Do Followers Respond to Marketing Behavior of Social Cause Influencers? A Qualitative Study Among Chinese Podcaster Users
Yu Chen (South Carolina)


Transportation Theory in Health Campaign Communication for Breast Cancer: Exploring Gaming Narratives as Vicarious Vehicles
Adetutu Wanda-Kayode (South Carolina)


Drones Take Visual Storytelling to New Heights
Van Kornegay (South Carolina)


Jeopardy! Interview Question Edition
Jason Porter (South Carolina)


Taking Honors Education into the Journalism and Mass Communication Classroom
Andrea Tanner (South Carolina)


Locomotives Social Media Plan
Kevin Hull (South Carolina)
Panel Participation
Technology and Media Futures: Perspectives and Possibilities
Panelist Wesley Stevens
Research Panel for Communication Technology Division and Religion and Media Interest Groups - Technology, Pandemic and Doctrine: How the Changes in Online Practice During COVID have Affected the Landscape of Faith
Moderating/Presiding Augie Grant (South Carolina)


Law and Policy Division - Stare Decisis and Free Speech, a PF&R Panel
Moderated by Eric Robinson (South Carolina)


Advertising Division Research Session - Social Media Advertising
Discussant Linwan Wu (South Carolina)


AEJMC Elected Standing Committee on Teaching - Teaching Panel Session - The Teaching Experts Are In: Learning in the Age of AI
Moderating/Presiding Laura Smith (South Carolina) 2022-23 Chair, Media Ethics and Public Relations Divisions


Research Panel Session - The Assumptions, Ethical Implications, and Unobserved Effects of PR Research
Panelist Damion Waymer (South Carolina)