Orangeburg native Damion Waymer has been selected as the next director of the School of Journalism and Mass Communication in USC's College of Information and Communications.
"The thing that excites me most is the energy," says Waymer, who will start in early July. "I see active, engaged students winning awards and alumni being recognized for their excellence. I'm joining an organization that has clear momentum and a clear track record for excellence."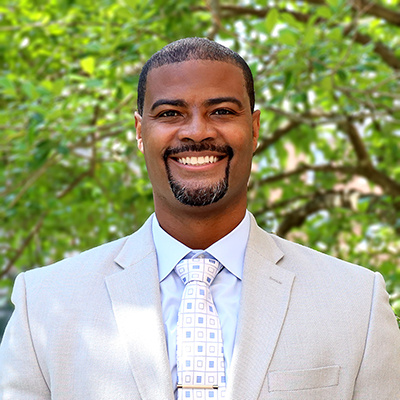 He joins the University of South Carolina from the University of Alabama, where he served as the senior associate dean for the College of Communication and Information Sciences. In that role, he managed four academic units and oversaw the college's information technology and facilities management.
Waymer also served as the department chair for advertising and public relations at Alabama and as the department chair for liberal studies at North Carolina Agricultural & Technical State, among other teaching and administrative roles.
Dean Tom Reichert says he is eager for Waymer to join the College of Information and Communications ahead of the school's centennial celebration.
"Dr. Waymer will set the tone for the J-school's next 100 years of success," Reichert says. "His energy and administrative experience will be vital assets in guiding the school's evolution to meet student and industry needs."
Waymer says his first priority is to build relationships with faculty, staff and students. Developing the school's ties with alumni and industries leaders is another important goal.
"We want alumni to be engaged in multiple ways — not just by giving financially, but by coming back to campus, speaking to classes and sharing their experience with students," he says.
Van Kornegay, Interim director of the J-school, says the faculty are looking forward to working with Damion. "He brings a variety of strengths to the director's position. He has an impressive background as a scholar and researcher. He has been an administrator, and he projects a sense of energy and optimism that I'm sure will encourage student and faculty engagement."
Waymer earned his bachelor's degree in corporate communication at the College of Charleston before pursuing his master's and doctoral degrees in organizational rhetoric and public relations at Purdue University.
The Palmetto State native says he is excited to be closer to family and serve students in his home state. He will be joined by his wife Tiffany and son Thaddeus. They are big fans of "Master Chef" and "Nailed It" and look forward to exploring Columbia's culinary scene.