May 4, 2020
Congratulations to May 2020 Moore School graduates!
While the COVID-19 pandemic is delaying their official on-campus celebration, the Moore School still wants to recognize students' hard work and all they have learned during their time at UofSC.
In celebration of graduation, here's a look at what a few of our newest Moore School alumni learned during their time here and what's next.
Undergraduate Students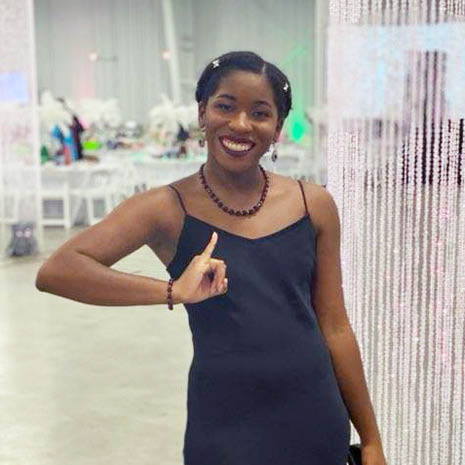 Graduate to share her Moore School-refined skills with aviation company
Moore School student Alexis Bell will begin a position as a marketing associate at Textron Aviation, a Textron Company, after she graduates in May 2020.
An international business and marketing major, Bell said that she has always been interested in the marketing process.
"I loved commercials, jingles and slogans growing up," Bell said. "From there, I just wanted to learn more about how and why marketers came up with the campaigns they did and how they went about reaching their consumers."
Bell attended the Moore School's Business EXPO during the spring of her junior year and met representatives from Textron Specialized Vehicles, a Textron Aviation company.
"I had never even heard of Textron before and probably never would have known them without a chance encounter by their table [at the Business EXPO]," she said.
After meeting the company's representatives and learning about their intern program, Bell applied for and accepted a product management intern position for summer 2019.
She said that many of the employees she worked with during her internship started their careers at Textron Aviation, so hearing their success stories were motivating to her. When the summer interns received a list of open 2020 full-time positions, Bell said she thought that "[a position at Textron Aviation] seemed to fit what I wanted the best."
Able to apply for any positions that interested her, Bell applied for the marketing associate position because of her passion for marketing. She said she thinks she will complement the marketing team she will be working with.
Originally from Columbus, Georgia, Bell will be moving to Kansas after graduation to work at Textron Aviation's headquarters.
"I expect there to be some personal growth as I get used to being on my own and having an 'adult' job," she added.
Excited to enhance her marketing experience, Bell said she hopes to learn more about how and why marketers develop certain campaigns.
"My internship was in product management so I think being a marketing associate and potentially working with a line will help round out my experience even more," Bell said.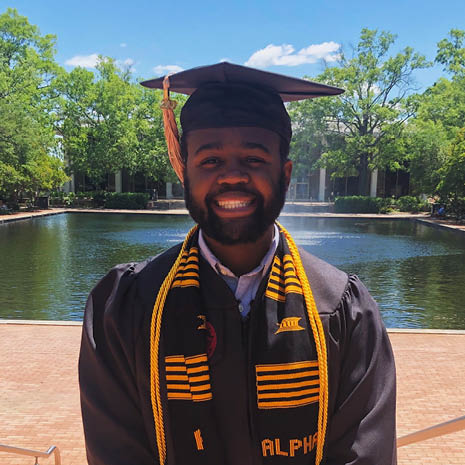 Graduate pursuing career path he chose as a child
Moore School finance and marketing May graduate Kendall Little said he knew he wanted to go into sales since he was 7 years old. He's realizing that childhood dream by beginning his career with a North Carolina-based software company.
Having grown up in Cheraw, South Carolina, Little often attended UofSC sporting events and visited the campus when he was in high school.
"During my junior year of high school, I was able to tour the Darla Moore School of Business, and that tour was a major factor in why I decided to attend UofSC," Little said. "I loved how the building looked, and I knew the school was full of opportunities that would allow me to be successful."
Little initially wanted to study marketing and management during his freshman year. However, after talking with older marketing students and professionals from the sales industry at Major Decision Day, he decided to change his second major to finance.
"These mentors said that people in the business world really liked the combination [of marketing and finance] because it shows that you can be creative but also figure out how your creativity should be funded," Little said. "I also knew that if I never used my finance major in a career, that I would have the ability to use it in my personal life."
Wanting to gain real-world sales experience, Little interned with BlueCross BlueShield of South Carolina during summer 2019. He said the program helped him increase his communication skills and learn the importance of the chain of command in a sales team.
"This internship continued to help me expand my business skills because I had the opportunity to see the sales software that BlueCross BlueShield of South Carolina used and operated," Little said. "Lastly, this internship allowed me to see what it is like to sell products to people over the phone. I think all of the skills I acquired during this internship helped me acquire my full-time job."
As he prepares to graduate from the Moore School in May 2020, Little has accepted a business development role with Oracle NetSuite in Durham, North Carolina. Oracle NetSuite is a cloud-based software company whose clients are located throughout the country. Little will be responsible for sourcing and qualifying leads for accounts executives, interaction by phone and email with key decision makers in the buying process and learning about Oracle NetSuite to effectively sell the product.
Little has been a member of the Moore School's Carolina Sales Club since Net2017, and he said he would likely not be working for Oracle NetSuite without the club. Representatives from Oracle NetSuite presented at an organization meeting, and Little decided to apply for a job with them from that interaction.
Planning to stay with Oracle NetSuite long into his professional career, Little said he hopes to quickly become an account manager for the company.
"I see myself being an account manager because I want to show businesses how amazing Oracle NetSuite's enterprise resource planning software is," Little said. "I know I will also enjoy traveling and building/maintaining relationships with clients. In the next 10 years, I still see myself working for Oracle NetSuite and moving my way up the corporate ladder. I know Oracle NetSuite has a lot to offer, and I have a lot to give the company. I cannot wait to see what my future will be with them."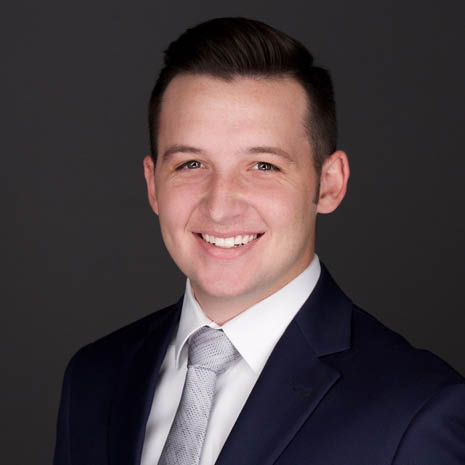 Graduate launching career with global FinTech Leader
Moore School May 2020 graduate Ian McBrairty has accepted a position with Fidelity National Information Services, Inc., (FIS Global) as an associate development sales executive candidate.
McBrairty studied marketing and management at the Moore School and plans to apply the knowledge in his new role. In addition to the marketing skills he's obtained from his coursework, he said he has also become "well-versed" in public relations, communications, consumer behavior and data analytics.
"I decided to major in marketing because it is a major that closely relates to sales," McBrairty said. "A company can't function without sales, and a sales team can't function without a strong marketing campaign. I love to learn about consumer behavior and how to meet the needs of customers."
McBrairty said he chose to attend the Moore School because of its "high job placement, strong curriculum, well-rated business school and UofSC's beautiful campus."
McBraity got involved with the Carolina Sales Club during his senior year at UofSC which helped prepare him for his future career in sales.
Looking beyond graduation, McBrairty is excited to begin his career with FIS Global, a leading global provider of financial service technologies that advances the way the world pays, banks and invests. As an associate development sales executive candidate, McBrairty said he will be responsible for selling financial technology in the banking solutions division and will be working out of the company's headquarters in Jacksonville, Florida.
"My job description also includes supporting prospect and relationship management efforts in FIS' global markets, articulating the value of FIS solutions to clients and prospects, gathering and summarizing data and working collaboratively with sales management and sales executives to achieve sales targets," McBrairty said.
Planning to apply the skills that he obtained from the Moore School in this new role, McBrairty emphasized that he learned the significance of professionalism while he was a student.
"I've learned perseverance and how to build strong professional relationships," McBrairty said. "Furthermore, I've learned the importance of time management, teamwork, problem-solving, leadership and critical thinking."
McBrairty said he hopes to continue to grow within FIS Global after his two-year associate development program and to eventually obtain a leadership position within the company.

-Erin Mooney