Some Moore School alumni choose to work for themselves. These alumni successfully run their own businesses using skills they developed at the Moore School.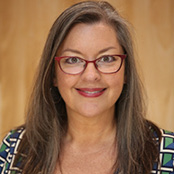 Benton ('96 MIBS) applied the skills and knowledge she gained from the Moore School to start Astrapto LLC. Founded in 2016, Astrapto's mission is to shed light on opportunities to solve social and environmental issues. The company offers sustainability consulting, training and online courses. Benton said starting her own business was not easy, but the skills she gained from the Moore School assisted her in many ways when first opening and now operating Astrapto.
Cantey ('99 MIBS) utilized the skills he gained from the Moore School to start Cantey Tech Consulting 15 years ago in Charleston, South Carolina. During his time at the Moore School, Cantey said he learned the fundamentals of business and Spanish while interning for Xerox in Buenos Aires, Argentina. He also enjoyed working on project teams with students from around the world and the entrepreneurship course. Most importantly, he made lifelong friends and had a great time, he said.
Gatewood ('10 MIB) created his own successful food truck business, Yankee Doodle Dandy's, in New York City, after winning $25,000 in 2012 on the game show Who Wants to Be a Millionaire? After persevering through the challenges of the COVID-19 pandemic, Gatewood continues to run three food trucks around the Big Apple. His Moore School training and learning helps him make analytical decisions to guide his company.
Hammond ('11 PMBA) started AmeriCare Midlands Home Care in 2020 after realizing the need for more in-home caregiving for seniors. Hammond and his wife, Rachael, started the business so they would have the ability to control their own destiny and be responsible for their successes and failures. Despite the challenges that COVID-19 presented in their first years, Hammond said the skills he gained from the Professional MBA program helped him avoid missteps in his business.
Phillips ('19 PMBA) first thought of opening Regal Lounge, a barber shop and spa catering to men in Columbia, South Carolina, during one of his Professional MBA courses at the Moore School. His MBA skills came in handy during the COVID-19 pandemic, as Regal Lounge's grand opening was delayed, and their first full year fell in the shadow of the world health crisis. He said opening in May 2020 during the pandemic presented the business with a lot of unforeseen challenges. However, giving up has never been an option for Phillips, he said, and his MBA skills helped him see his business through the rough first year.
Shealy ('75 management) applied the skills he gained from the Moore School to start his own restaurant, Bernie's Chicken, in Columbia, South Carolina. During his time at the Moore School, Shealy said he was able to gain valuable management and business skills that he still uses to run his restaurant today. The restaurant celebrated its 43-year anniversary in 2022; it has been a staple in the Gamecock tailgating community with its location so close to Williams-Brice Stadium.
Skarke ('19 finance and operations and supply chain) and Macuch ('19 finance and marketing) combined their talents to start Red Lab Logistics, a third-party logistics company dedicated to providing exceptional services and transparency in all aspects of the transportation timeline. Both Moore School graduates credit the knowledge and support they gained during their undergraduate years at the Moore School. In 2020 when they hired two full-time employees, the company increased its 2019 baseline revenue by 1,000 percent. Red Lab has continued this growth by eclipsing a 4,000 percent growth rate between 2019 and 2022. With 13 full-time employees and two more being hired in 2023, the alums are excited to see what the future has in store.