December 23, 2019
In our college, 2019 has been a year to remember. We learned; we laughed; we made strides in research and education; we led important conversations; and we set the stage to become an integral voice in emerging technologies.
Whether it happened on the tennis court, in the machine shop, in the new cafe or all the way in Erlangen, Germany, memories were made this year through the College of Engineering and Computing.
Look back with us at some of our favorite moments in 2019:
---

CEC Continues to Grow
Did you know that 16% of the UofSC 2019 fall freshmen class is enrolled in the College of Engineering and Computing? The CEC has grown significantly in the past several years, and 2019 was no exception.
This year we welcomed six new faculty members to the college, growing our total faculty to 135 strong, a growth of 35% since 2016. By the end of next year, we expect to have nearly 150 faculty members in our college. We are also proud that nearly 3,400 undergraduate students (25% growth since 2016), and 560 graduate students (40% growth since 2016) call the CEC home.
Our academic offerings continue to grow. In 2019 we welcomed our first freshman class of undergraduate aerospace engineering majors; the only aerospace bachelor's degree program in SC. This brings our total number of undergraduate degree-granting programs to 10. Find out more about how we contribute to the aerospace industry in the fall issue of SC Biz Magazine.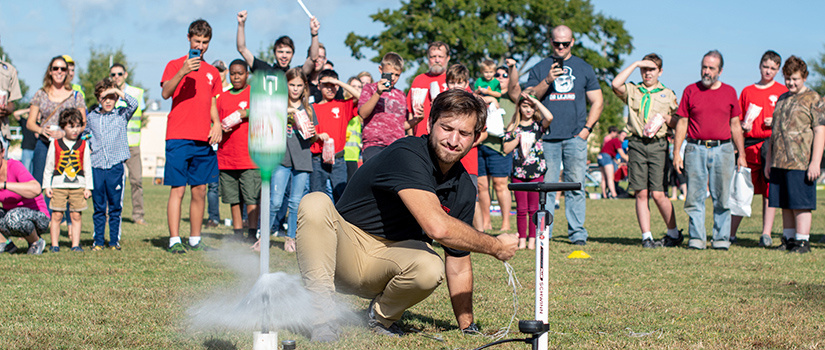 K-12 Outreach Sparks Interest in STEM
The CEC kicked off National Engineers Week 2019 with the annual Open House event, where we welcomed a record-breaking 1,400 attendees! Kids of all ages participated hands-on science experiments, saw robots in action and pondered what a future in engineering and computing might be like.
K-12 STEM programs continued throughout the year with robotics competitions, summer camps and the annual Fall into Science Festival, sponsored by Theta Tau.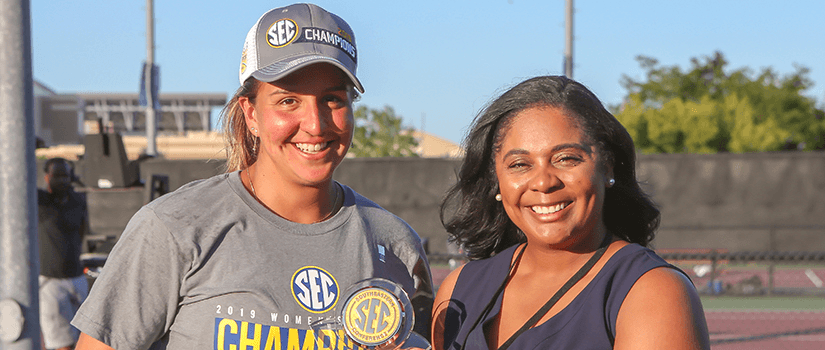 Ingrid Martins Dominates the Tennis Court
Integrated Information Technology student Ingrid Martins had a historic year for the Gamecocks women's tennis team. She became the program's first SEC Player of the Year and was selected as an All-American by the Intercollegiate Tennis Association. She wasn't the only student athlete in the college that had success this past year, as three civil and environmental engineering students on the women's track and field team also had tremendous success both inside the classroom and out.
Alumni Outreach Events
Graduating from the CEC doesn't mean your time with the college is over. We brought home hundreds of alumni and friends in 2019, and we hope to have even more in 2020. From the creation of our Young Alumni Board to our annual Homecoming event, there were so many ways our alumni not only got together to reconnect, but also to mentor and work with students. We also hosted alumni from Dominion Energy and GMK Associates for a Gamecock Basketball Game. If you work with several CEC alumni and want to have a similar event or a lunch at your office, contact Zach Driver for more information.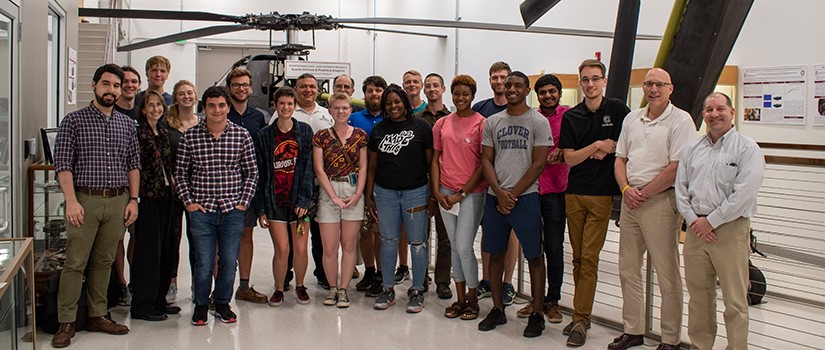 McNair Junior Fellows Program Broadens Undergraduate Research
The McNair Junior Fellows program completed its first summer as an official program of the college. Twenty-two students dedicated 12 weeks of their summer to expanding their research interests. Through the MJF program, these students were paired with one faculty member in the college who helped guide their research. At the end of the 12 weeks, these students presented their findings at the annual research symposium and received honors at the MJF graduation.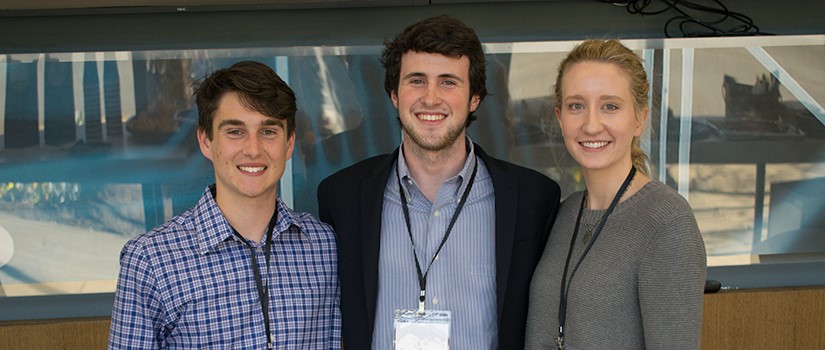 Students Win First Prize at International Competition
In collaboration with Siemens Healthineers, UofSC opened the first Innovation Think Tank Lab affiliated with a U.S. university. Run by computer science and IIT faculty, the lab's goal is to provide a space for university students and faculty to innovate in the healthcare field, and within its first year achieved immediate success! Computer Science student Kevin Gagnon and his ITT Lab team were selected to compete in an international think tank competition in Germany, where they won first prize for their stroke-detection app.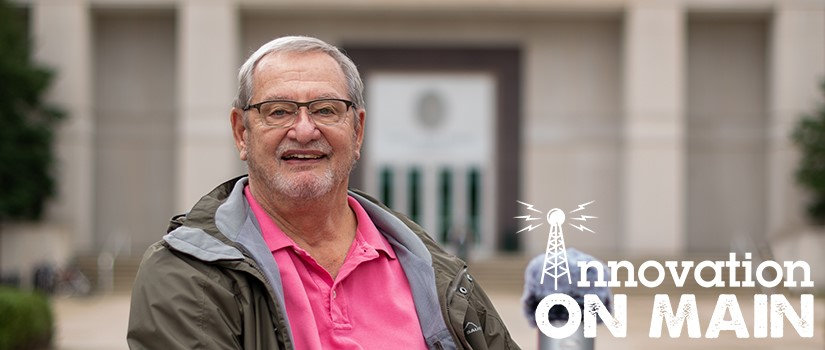 The Innovation on Main Podcast Launches
Ten episodes of the Innovation on Main podcast have been released, bringing the college's most impactful research to hundreds of listeners' ears. Podcast episodes have covered each of the college's nine departments and programs and have discussed topics ranging from recycling trash to improving batteries. The podcast has received over 1000 listens in 34 different countries and is available on Spotify, Apple, Google and most other podcast streaming services.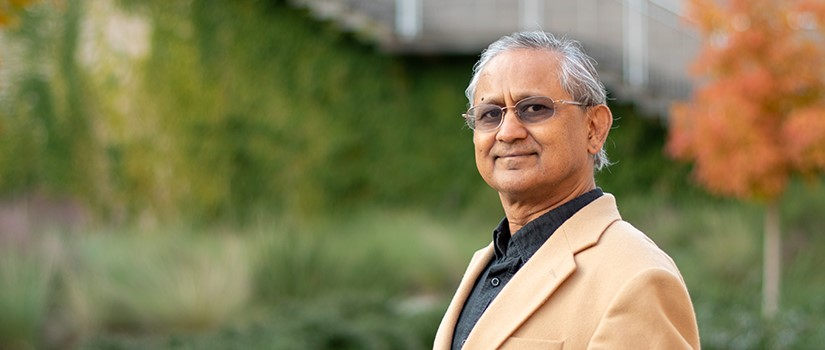 AI Institute Opens
The first interdisciplinary Artificial Intelligence Institute in the Southeast opened this past year. Led by Amit Sheth, a top-100 computer science researcher in the world, the institute will incorporate faculty members from disciplines across the UofSC campus to turn big data into smart data. The goal of the institute is to make the massive amounts of data that exist actionable, and to use them to provide solutions in engineering, healthcare, journalism, business, and many more fields.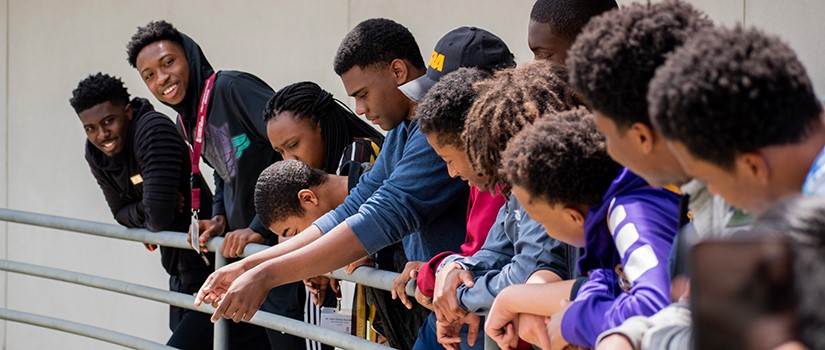 Education Grants Support Diversity in Engineering and Computing
The College of Engineering and Computing was awarded two grants from the National Science Foundation to support both undergraduate and graduate students from underrepresented groups. The programs will provide financial assistance and supplemental programs to support students beginning in the fall of 2020.
The Synthesized Program for Undergraduate Retention, or SPUR, will provide scholarships to at least 25 academically-talented engineering and computing undergraduate students based on financial need through the NSF's S-STEM program. Additionally, 12 minority doctoral students will receive funding to participate in the Bridge to Doctorate fellowship program as part of a $1 million grant from the NSF's Louis Stokes Alliance for Minority Participation.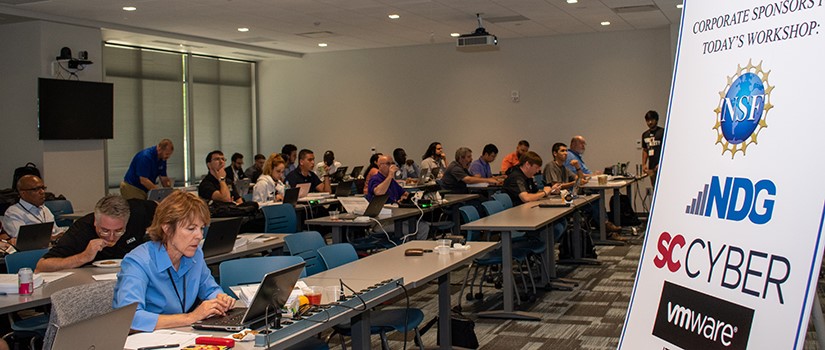 Big Data Research
Our faculty continue to lead research and conversations in developing technologies. This summer, big data researchers from across the country convened at UofSC to learn about Science Demilitarized Zones, or Science DMZs. IIT professor Jorge Crichigno led the conference and presented his recently-published guide to Science DMZs. His work has led to a grant that will fund a Science DMZ here at UofSC. The technology will allow uninterrupted, secure transfer of massive data files at lightning quick speeds—a growing necessity in the age of Big Data.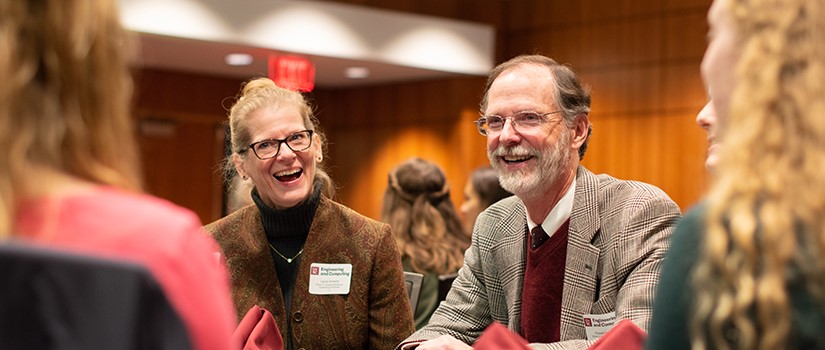 Donors Step-up Giving Efforts
Donors and friends of the College of Engineering stepped up their giving more than ever in 2019. We kicked off the year with a bang during the second annual Give 4 Garnet day, raising more than $20,000 in less than 24 hours. The college also awarded almost 450 scholarships to students this year. Several scholarships were provided by the Schwartz family, who honored their father, the late faculty member Elmer Schwartz, by continuing his passion for helping students.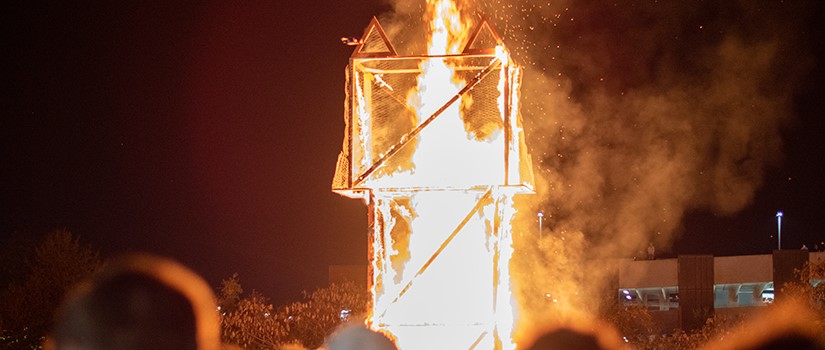 Tiger Burn Success
Fifty of our students continued the 100-year tradition of building the tiger for Tiger Burn, although this year they implemented a special change to the design. In an effort to make the tiger look like a bobblehead, they made the 28-foot tall wooden tiger's body thinner than years past and its head bigger. Thousands of Gamecock fans turned out to Greene Street fields to watch these students' creation go up in flames to celebrate the start of rivalry week in the lead-up to the South Carolina – Clemson football game.