Return on Data
Friday, May 14
9 a.m. – 5 p.m.
Hosted by the Center for Applied Business Analytics at the University of South Carolina Darla Moore School of Business, Applied Analytics Forum 2021 brings together leading practitioners, respected academics and advanced students to evaluate data science, advance the analytics discipline and push the boundaries of what is possible in business analytics. This year's theme, "Return on Data," will discuss the value that analytics creates in different industries.
This event is free and is open to the public.
Register online.
---
Agenda
Beverly Wright, executive director, Center for Applied Business Analytics
Peter Brews, dean, Darla Moore School of Business
Wes Chaar, chief data and analytics officer, Catalina
Introduced by Mark Ferguson, senior associate dean of academics and research, Darla Moore School of Business
John Supra, chief data officer, Prisma Health, and vice president, Care Coordination Institute
Introduced by Sriram Venkataraman, associate professor of management science, Darla Moore School of Business
Zach Love, head of workforce analytics, TIAA
Introduced by Beverly Wright, executive director, Center for Applied Business Analytics
Eric Schmidt, global director of data and analytics, The Coca-Cola Company
Introduced by Beverly Wright, executive director, Center for Applied Business Analytics
Aaron Burciaga, vice president of data and artificial intelligence, ECS
Introduced by Pelin Pekgun, faculty director, Master of Science in Business Analytics program and associate professor of management science, Darla Moore School of Business
Kaushik Datta, lead, IT Innovation Hub, Mercedes-Benz
Introduced by Mark Cecchini, associate dean of executive development and chair of the School of Accounting, Darla Moore School of Business
Illustrating Return on Data: Building the Analytics Value Story
Moderator: Beverly Wright
Panelists:
Nathan Hombroek, director of strategic consulting and delivery, Axis Group
Ram Janakiraman, professor of marketing, Darla Moore School of Business
Autumne Smith, senior business analytics consultant, BlueCross BlueShield of South Carolina
Jason Poovey, director of data science and analytics, Greenlight Financial Technology
Melinda Smith Borrero, enterprise analytics consultant, Chick-fil-A
Necati Tereyagoglu, director, Center for Applied Business Analytics, and assistant professor of management science at the Darla Moore School of Business

Speakers

Hombroek is a senior data and analytics leader focused on guiding strategy and leading teams to maximize the organizational value gained from data. At Axis Group, he focuses on ensuring successful engagements with clients by leading an organization of analytics thought leaders. The customer success organization is responsible for leading Axis Group projects through the entire delivery process and project life cycle to ensure value. Hombroek has directly spearheaded data and analytics projects for many Fortune 50 and Global 500 companies with realized value in the tens of millions.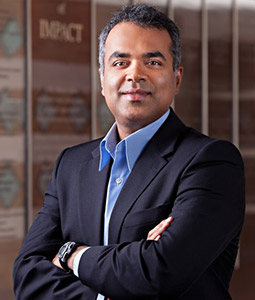 Ram Janakiraman is currently a professor of marketing and a Business Partnership Foundation Research Fellow at the Darla Moore School of Business. Janakiraman has a Ph.D. in Business Administration (Marketing) from the Marshall School of Business at the University of Southern California in Los Angeles.
Janakiraman's teaching interests lie in the intersection of quantitative techniques and marketing applications such as marketing analytics, database marketing, pricing analytics and marketing research. Janakiraman currently teaches graduate level courses in marketing analytics and pricing and data intelligence. Prior to joining UofSC, Janakiraman was on the faculty at the Mays Business School at Texas A&M University.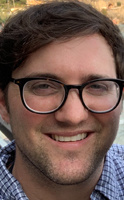 Love is the head of workforce analytics at TIAA. He earned his bachelor's degree in Psychology from the University of North Carolina at Chapel Hill, a master's degree in Industrial-Organizational (I-O) Psychology from East Carolina University and his doctoral degree in Occupational Health Psychology (OHP) from East Carolina University.
At TIAA, Love's team delivers data-driven insights that enable effective decisions across the employee life cycle at TIAA by conducting a variety of people analytics projects and human capital reporting. For example, Love provides analytical expertise on matters such as pay equity, employee engagement, personnel selection and workforce planning to help mitigate risk, improve revenue and reduce cost across the enterprise.

Autumne Smith is the senior business analytics consultant for BlueCross BlueShield of South Carolina, focusing on all aspects of the data management lifecycle including ingestion, storage, consumption and governance. She started her career in health information technology at Palmetto Health Hospital Systems working as the business services coordinator leading their data lake implementation and as the productivity analyst for the Midlands region. Smith spent the first 15 years of her career in executive administration at Boyd Management, Inc., specializing in technology innovation, renovation projects and environmental issues.
Her undergraduate degree is from the Winthrop University and her Master of Health Information Technology is from the University of South Carolina. She has combined professional experience with scholarly education to shift the data culture paradigm at BCBSSC. Smith uses global thinking when evaluating all data needs to ensure reusability, scalability and exceeding expectations.
Smith Borrero is a data science consultant and solution innovator. Her passion is the design of large-scale, forward-thinking enterprise-level solutions which creatively connect the dots to inform decision making at both strategic and tactical levels.
Currently Smith Borrero directs Chick-fil-A Enterprise's Analytics Consulting Group and works on data and analytics solutions which go from "farm to table." She held senior leadership positions at some the largest global research companies, start-ups and advanced analytics modeling agencies.
Smith Borrero earned a B.S. Mathematical Statistics and a Ph.D. in Business from the University of South Carolina and an M.S. in Statistics from Virginia Tech. She has served on faculty at the University of South Carolina, Lehigh University and Universidad de Los Andes. She serves on the advisory board for the Center for Marketing Solutions at the UofSC Darla Moore School of Business and formerly served on the Universidad de los Andes International Advisory Board.

John Supra serves as chief data officer for Prisma Health and as vice president for the Care Coordination Institute (CCI).
Supra oversees Prisma Health's enterprise-wide reporting and analytics operations and leads the analytics strategy and architecture including on-going efforts to implement a cloud-first analytics approach the maximizes Prisma Health's investments in Epic, Workday, Salesforce, Microsoft365 and Snowflake to simplify access to data and deliver meaningful analytics across the organization.
As a leader within the CCI, Supra guides the development of CCI's data and analytics capabilities (including people, processes, and technologies). Together with clinically integrated networks, the CCI works to accelerate healthcare transformation through value-based programs and population health initiatives. Supra ensures that data, reporting and analytics drive standardization and performance improvements in clinical quality and outcomes, inform appropriate utilization and lead to reductions in total cost of care. CCI's effort have contributed to success across a variety of programs including value-based contracts for Medicare (MSSP and MA), Medicaid and Commercial (third-party payors and self-funded employers) that have provided over $70M in MSSP value-based payments with quality scores above 90 percent.
Previously, Supra served as the deputy director of operations and information management and chief information officer at South Carolina's Department of Health and Human Services (SC DHHS). There, he was responsible for eligibility, enrollment and member services; operations and provider relations; project management; human resources and information technology for the state's Medicaid program. Supra has been active in efforts to transform Medicaid policies and has participated in national forums focused on health policy, health system transformation, payment reform efforts, uses of information technology in population health and organizational effectiveness. Supra led the state's effort to streamline Medicaid eligibility processes through Express Lane Eligibility (ELE) earning the state a $5M CMS bonus and a related Ford Foundation grant for $2.4M. He was also a leader in the state's effort to support at-risk mothers through the nurse-family partnerships program through the use of innovative public private funding partnerships.
With a background that includes executive positions focused on enterprise software development across a variety of industries, Supra brings significant experience to Prisma Health and the CCI and applies his knowledge of data-informed process improvement and modern software development to drive innovations that enable health delivery systems to focus on population health and develop their health informatics capacity. Supra holds bachelor's and master's degrees in engineering from the University of Colorado at Boulder.
Event Sponsors