The College of HRSM Alumni Society is dedicated to building an engaged alumni group and providing opportunities for alumni to connect with the college, our students, industry partners and each other.
We're so proud of our alumni and invite you to stay connected with the college and get involved. Attend an alumni event, tell us what you have been up to or help support college initiatives. Whether you graduated one year or 40 years ago, you are — forever to thee — always an HRSM Gamecock!
Share Your Story
What have you been up to since graduation? We love to hear from you! Fill out our form to share your story. You can also join us on LinkedIn at the Official College of HRSM Alumni Network.
HRSM Newsletter
Stay connected with HRSM by signing up for our email newsletter. Receive monthly updates of our latest news, student stories, alumni spotlights, events and more.
---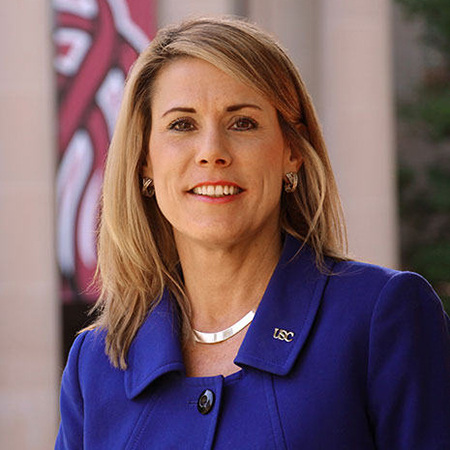 Tina Weeks Weaver
Director of Alumni and External Relations
College of Hospitality, Retail and Sport Management
Roxanne Price
Alumni Relations Manager
College of Hospitality, Retail and Sport Management