The University of South Carolina is ranked among the top 12 in the nation and No. 25 in the world for hospitality and tourism management. Its Bachelor of Science in Tourism Management degree program empowers students to thrive in a global industry that connects cultures, inspires adventure, changes lives and drives economies.
Tourism is a dynamic field of study that integrates destination marketing, hospitality, attraction management, event planning and more—all working together to attract a wide range of visitors to a location.
Tourism management majors begin their studies with a strong business foundation—accounting, economics, business law, communications and computer applications. The degree program builds upon this foundation with industry-specific curriculum, such as destination marketing, festival planning, sustainable tourism, tourism management and more. Students can also add a minor in event management.
Curriculum
The Bachelor of Science in Tourism Management degree is accredited by the Accreditation Commission for Programs in Hospitality Management and requires 120 credit hours, including:
51 hours of credits in the HRTM major, including internships
30 hours of foundational, management-focused courses
31-43 hours of Carolina Core
Sample Course Overview
English
Foreign language
Foundations of tourism
Natural science
History
Hotel management
Introduction to hospitality
Mathematics / statistics
University 101
Accounting
Business communications
Business law
Club management
Conference and meeting planning
Economics
Food and beverage production
Resort development and management
International hotel management
Purchasing and controls
Festival planning and management
Hospitality / tourism electives
Hospitality / tourism internship
Literature / fine arts
Personnel organization and supervision
Principles of management
Principles of marketing
Professional development seminar
Services management
Sustainable tourism planning
Hospitality finance
Hospitality / tourism analytics
Hospitality / tourism marketing
Hospitality management strategies
Revenue management
Tourism information technology
Wine and spirits in food service establishments
Financial management
For more details about the degree requirements and curriculum for the B.S. in tourism management, please visit the academic bulletin.
Among the Best

The University of South Carolina ranks among the top 12 schools in the U.S. and atop the SEC for hospitality and tourism management according to the ShanghaiRanking's 2023 Global Ranking of Academic Subjects.

Industry Opportunities

When you're one of the top schools in the nation for hospitality and tourism management, it means you have some of the best and brightest students preparing to join the industry. Students are able to get a head start on their professional careers with opportunities to attend some of the biggest conferences in the world, like the annual IAAPA Expo, the global attractions industry's premier event.

Get Involved

There are endless ways to get involved on campus at USC through student organizations designed to enrich your education and expand your network. The theme parks and attractions club is just one of the tourism-related organizations you can join.

Undergraduate Internship Requirement
Every tourism management major graduates with career-related work experiences, or internships, on their resume. This experience can be any job in the tourism industry and can include responsibility in a managerial or supervisory position where student's gain leadership experience. To learn more, visit our internships page.
Career Success
The college provides dedicated internship directors, experienced faculty and corporate engagement resources to help students get the most out of opportunities to work with companies such as the U.S. Travel Association, Sea Island Resort, Disney World, convention and visitors bureaus, departments of parks and recreation, airlines, as well as resorts, theme parks and other local and regional attractions and festivals.
Explore With Study Abroad
Immersion in international experiences broadens horizons and prepares students for exciting work opportunities around the world. Our faculty lead custom study abroad courses in China, South America and Europe. The school also offers two semester-long exchange programs with partner hospitality universities in Aruba and the Galápagos Islands.
---
Learning Outcomes
Students should be able to apply business management principles to identify problems and utilize analytical reasoning to formulate local-to-global solutions.
Students should be able to identify, evaluate and explain tourism impacts on the host community and global environment.
Students should be able to examine and apply tourism policy and planning principles to match the needs of diverse stakeholders, destinations and environments.
Students should be able to demonstrate an understanding of the concepts and characteristics of tourism as an academic area of study.
Students should be able to understand the products, processes, structure(s) and interactions in the tourism system.
---
Get in Touch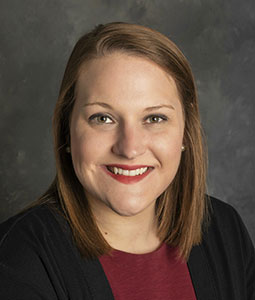 Laura Nix Bishop
Recruitment Coordinator
College of Hospitality, Retail and Sport Management