The University of South Carolina's Department of Retailing is hosting its second annual Retail Week September 25-29, with events scheduled each day for students, faculty and staff.
Things get started Monday with Professional Prep Day. From 10 a.m. – 2 p.m., experts from the USC Career Center will be on hand in the Close-Hipp lobby to offer students advice on resumes, networking and attire for events like those planned for the rest of the week. Carolina Closet representatives will also be there, offering free business professional attire for students to check out with a valid Carolina Card.
Tuesday, all students, faculty and staff are invited to a panel discussion featuring executives from Belk. The event is set for 1 – 2:30 pm. in the Belk Auditorium in Close-Hipp. The industry leaders will discuss trends and the general state of retail in 2023.
The Small Business Expo, Wednesday from 2:30 – 5:30 p.m. in the College of Hospitality, Retail and Sport Management Welcome Center, will offer a chance to meet and chat with local retailers who operate on a smaller scale. Students, faculty and staff are invited to hear about the opportunities and challenges that come with small business.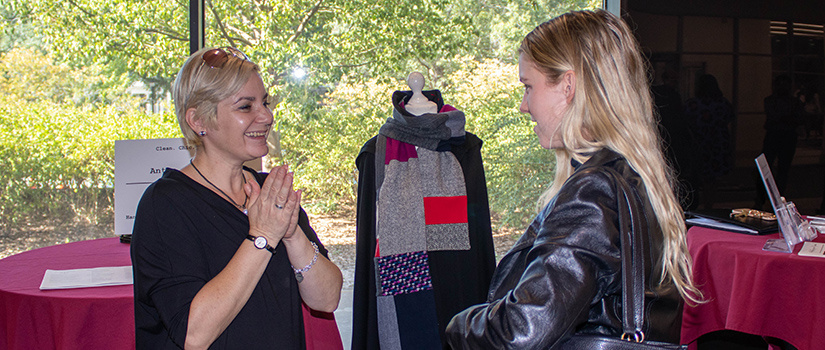 President and CEO Matt Fasciano of Delivering Good will deliver the Retail Week keynote lecture Thursday at 3 p.m. in Lumpkin Auditorium in Close-Hipp. Delivering Good is a 501(c)(3) nonprofit organization that unites retailers, manufacturers, foundations and individuals to support people affected by poverty and tragedy. Fasciano assumed his current role in 2022 after serving as chief operating officer of the Posse Foundation and as deputy general counsel for the New York City Department of Juvenile Justice.
Retail Week concludes Friday with Breakfast with the Board. All are welcome to enjoy breakfast and networking with members of the Department of Retailing Advisory Board, followed by a panel discussion featuring the board members. Breakfast and networking begin at 9 in Lumpkin Auditorium, with the panel discussion to follow at 10.
The University of South Carolina's Department of Retailing is preparing the next generation of retail management and fashion merchandising leaders in an exciting and evolving industry.