Please join us in celebrating the December class of 2022 candidates for graduation from the University of South Carolina's College of Hospitality, Retail and Sport Management!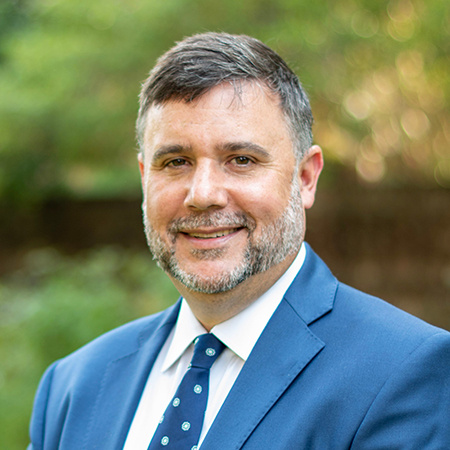 Hooding and Cording Ceremony Gallery
December 2022 Graduates
Please note that the following students are listed as candidates for graduation based on information available at this time. Final diplomas and honors are determined at a later date by the university.
| Last Name | First Name | Major | Degree | Honors |
| --- | --- | --- | --- | --- |
| Allen | Benjamin | Sport and Entertainment Management | BS | |
| Ashley | Robert | Interdisciplinary Studies in Services Management | BA | |
| Aull | Katie | Retailing | BS | Cum Laude |
| Barnett | Joshua | Sport and Entertainment Management | BS | Cum Laude |
| Batman | Skylar | Retailing | BS | |
| Bayha | Kiersten | Sport and Entertainment Management | BS | Summa Cum Laude |
| Bishop | Savanna | Hospitality Management | BS | |
| Black | Carson | Sport and Entertainment Management | BS | Magna Cum Laude |
| Black | Delaney | Hospitality Management | BS | |
| Block | Jared | Hospitality Management | BS | |
| Blumenauer | Madison | Sport and Entertainment Management | BS | Cum Laude |
| Bosnic | Julian | Sport and Entertainment Management | BS | Cum Laude |
| Bounds | Amanda | Retailing | BS | |
| Bowen | Jason | Sport and Entertainment Management | BS | |
| Boyne, III | Joseph | Sport and Entertainment Management | BS | Magna Cum Laude |
| Brank | Caroline | Retailing | BS | |
| Brown | Ahmarean | Interdisciplinary Studies in Services Management | BA | |
| Brown | Tyler | Sport and Entertainment Management | BS | |
| Brown | Veronica | Hospitality Management | BS | Magna Cum Laude |
| Calatayud | Alexander | Sport and Entertainment Management | BS | Cum Laude |
| Cardwell | Andrew | Interdisciplinary Studies in Services Management | BA | |
| Chapman | Christopher | Tourism Management | BS | |
| Ciyang | Zhuoma | Retailing | BS | |
| Clerk | Grace | Sport and Entertainment Management | BS | Summa Cum Laude |
| Coleman | Harrison | Sport and Entertainment Management | BS | Cum Laude |
| Consoer | Abigail | Hospitality Management | BS | Magna Cum Laude |
| Coursen | Cameryn | Sport and Entertainment Management | BS | Magna Cum Laude |
| Crain | Patrick | Sport and Entertainment Management | BS | Cum Laude |
| Culbertson | Sally | Hospitality Management | BS | Cum Laude |
| Cunningham | Lauren | Interdisciplinary Studies in Services Management | BA | Cum Laude |
| Da Cunha Almeida | Beatriz | Hospitality Management | BS | |
| Dancy | Lachlan | Interdisciplinary Studies in Services Management | BA | |
| Dawkins | Terrell | Interdisciplinary Studies in Services Management | BA | |
| Dean | Steven | Sport and Entertainment Management | BS | Magna Cum Laude |
| Deeley | Ryan | Retailing | BS | |
| deTreville | William | Retailing | BS | |
| DeVol | Brendan | Sport and Entertainment Management | BS | |
| Dial | Marcellas | Interdisciplinary Studies in Services Management | BA | |
| Dibattista | Jacob | Sport and Entertainment Management | BS | |
| Dicks | Jonathan | Sport and Entertainment Management | BS | Cum Laude |
| Dowd | Benjamin | Tourism Management | BS | |
| Dudley | Caroline | Hospitality Management | BS | |
| Ecton | Kyle | Hospitality Management | BS | |
| Edwards | Alexia | Hospitality Management | BS | |
| Elmore | Parker | Retailing | BS | Cum Laude |
| Farr | Thomas | Sport and Entertainment Management | BS | Cum Laude |
| Fedel | Natalie | Sport and Entertainment Management | BS | Cum Laude |
| Fitten | Rodricus | Interdisciplinary Studies in Services Management | BA | |
| Flores, IV | Louis | Sport and Entertainment Management | BS | Cum Laude |
| Fox | Mark | Interdisciplinary Studies in Services Management | BA | |
| Gatling | Parker | Sport and Entertainment Management | BS | |
| Gazecki | Mary | Retailing | BS | Cum Laude |
| Geisler | Grant | Sport and Entertainment Management | BS | |
| Goodwin | Enoch | Hospitality Management | BS | Cum Laude |
| Green | Mark | Interdisciplinary Studies in Services Management | BA | |
| Guilford | Ellen | Sport and Entertainment Management | BS | Cum Laude |
| Hale | Courtney | Retailing | BS | |
| Hall | Alexandria | Hospitality Management | BS | |
| Hammond | Madelyn | Hospitality Management | BS | |
| Hancock | Collen | Sport and Entertainment Management | BS | |
| Hazzard | Kelly | Retailing | BS | Cum Laude |
| Hemenway | Kelsey | Tourism Management | BS | Magna Cum Laude |
| Heron | Douglas | Sport and Entertainment Management | BS | Magna Cum Laude |
| Hill | Julia | Hospitality Management | BS | Cum Laude |
| Hoffman | Jacob | Sport and Entertainment Management | BS | Magna Cum Laude |
| Holmes | DeShaun | Interdisciplinary Studies in Services Management | BA | |
| Hoover | Sydney | Retailing | BS | Magna Cum Laude |
| Hopkins | Nicholas | Sport and Entertainment Management | BS | |
| Horowitz | Clay | Sport and Entertainment Management | BS | Cum Laude |
| Horton | Jacob | Interdisciplinary Studies in Services Management | BA | |
| Jackson | Nathaniel | Hospitality Management | BS | |
| Jiang | Xiaohua | Hospitality Management | BS | Cum Laude |
| Johnson | Brian | Sport and Entertainment Management | BS | |
| Kaniho | Rebecca | Interdisciplinary Studies in Services Management | BA | |
| Karey | Aidan | Sport and Entertainment Management | BS | |
| King | Brandon | Sport and Entertainment Management | BS | Cum Laude |
| Kornhauser | Tyler | Interdisciplinary Studies in Services Management | BA | |
| Kosefeski | Matthew | Retailing | BS | |
| Kumiyama | Hannah | Hospitality Management | BS | Cum Laude |
| Lambert | Allison | Sport and Entertainment Management | BS | Magna Cum Laude |
| Langley | Haleigh | Sport and Entertainment Management | BS | |
| LaPlante | Mary-Margaret | Hospitality Management | BS | |
| Lasley | Kennedy | Hospitality Management | BS | Cum Laude |
| Leonard | Dylan | Sport and Entertainment Management | BS | |
| Lin | Xu | Hospitality Management | BS | |
| Liu | Jiahui | Hospitality Management | BS | |
| Losee | Harrison | Retailing | BS | |
| Maxwell | Tyler | Retailing | BS | |
| McCallum | Reilly | Retailing | BS | Summa Cum Laude |
| McCormick | Michael | Sport and Entertainment Management | BS | |
| McIlwaine | Hayden | Sport and Entertainment Management | BS | Magna Cum Laude |
| McKinney | LaCourtney | Retailing | BS | |
| McNeese | Katherine | Hospitality Management | BS | |
| McQueen | Tatum | Sport and Entertainment Management | BS | Magna Cum Laude |
| Meade | Bradley | Sport and Entertainment Management | BS | Cum Laude |
| Means | Kiya | Sport and Entertainment Management | BS | Cum Laude |
| Meilan | Chase | Sport and Entertainment Management | BS | |
| Mistoler | Ashley | Interdisciplinary Studies in Services Management | BA | |
| Motz | Katlynn | Retailing | BS | |
| Murphy | Molly | Retailing | BS | Magna Cum Laude |
| Myers | Allen | Sport and Entertainment Management | BS | |
| Nurani | Anusha | Hospitality Management | BS | |
| O'Connell | Alexis | Sport and Entertainment Management | BS | |
| Ocasio | Gabriela | Retailing | BS | |
| Orsini | Max | Sport and Entertainment Management | BS | Cum Laude |
| Osler | Cherokee | Hospitality Management | BS | Cum Laude |
| Petrando | Charles | Sport and Entertainment Management | BS | Magna Cum Laude |
| Pi | Yuhe | Hospitality Management | BS | |
| Pickens | Zacchaeus | Sport and Entertainment Management | BS | |
| Platt | Logan | Retailing | BS | Cum Laude |
| Posey | William | Hospitality Management | BS | Cum Laude |
| Powell | Coleman | Retailing | BS | |
| Pugh | Ford | Sport and Entertainment Management | BS | |
| Ranck | Steven | Retailing | BS | |
| Reece | Andrew | Hospitality Management | BS | |
| Renner | Cameron | Retailing | BS | |
| Ribas | Stephen | Sport and Entertainment Management | BS | |
| Rieger | Ashton | Hospitality Management | BS | |
| Rogers | Max | Sport and Entertainment Management | BS | Cum Laude |
| Rogers | Morgan | Hospitality Management | BS | |
| Roman | Jerrika | Interdisciplinary Studies in Services Management | BA | |
| Rose | Josephine | Sport and Entertainment Management | BS | Magna Cum Laude |
| Ross | Allison | Retailing | BS | |
| Ross | Tyrese | Interdisciplinary Studies in Services Management | BA | |
| Satriano | Rose | Interdisciplinary Studies in Services Management | BA | |
| Schinzel | Kaitlinn | Sport and Entertainment Management | BS | Magna Cum Laude |
| Schnee | Drew | Sport and Entertainment Management | BS | Magna Cum Laude |
| Schurlknight | Kaylee | Hospitality Management | BS | Magna Cum Laude |
| Sliter | Samantha | Hospitality Management | BS | |
| Smith | Matthew | Sport and Entertainment Management | BS | Cum Laude |
| Smith | Tyler | Sport and Entertainment Management | BS | |
| Sompayrac | Jackson | Sport and Entertainment Management | BS | Cum Laude |
| Stackelhouse | Griffin | Sport and Entertainment Management | BS | |
| Stewart | Mackenzie | Interdisciplinary Studies in Services Management | BA | |
| Stout | Morgan | Hospitality Management | BS | Summa Cum Laude |
| Sullivan | Matthew | Sport and Entertainment Management | BS | |
| Swetz | Alexandra | Sport and Entertainment Management | BS | |
| Swing | Coleman | Interdisciplinary Studies in Services Management | BA | |
| Terranova | Kaitlyn | Sport and Entertainment Management | BS | Cum Laude |
| Timmermann | Austin | Sport and Entertainment Management | BS | Summa Cum Laude |
| Torres | Hayden | Sport and Entertainment Management | BS | Magna Cum Laude |
| Trocha | Emilio | Interdisciplinary Studies in Services Management | BA | Cum Laude |
| Vaca Pinacho | Carla | Tourism Management | BS | Cum Laude |
| Van Nguyen | Hoang | Hospitality Management | BS | Magna Cum Laude |
| Vann | Joshua | Interdisciplinary Studies in Services Management | BA | |
| Wallace | Brendan | Sport and Entertainment Management | BS | |
| Walsh | Garrett | Interdisciplinary Studies in Services Management | BA | |
| Weiner | Reece | Sport and Entertainment Management | BS | Summa Cum Laude |
| Williams | Naomee | Hospitality Management | BS | |
| Wilson | Kierra | Interdisciplinary Studies in Services Management | BA | |
| Worley | Adam | Hospitality Management | BS | |
| Zervos | Peter | Sport and Entertainment Management | BS | |
| Zhao | Xinge | Retailing | BS | |
| Ai | Xiangxu | International Hospitality and Tourism Management | MIHTM | |
| Cao | Biying | Sport and Entertainment Management | MSEM | |
| Crumpton | Tionja | Sport and Entertainment Management | MSEM | |
| Feinstein | Jordan | International Hospitality and Tourism Management | MIHTM | |
| Fowler | Andrew | Sport and Entertainment Management | MSEM | |
| Gao | Yihan | Sport and Entertainment Management | MSEM | |
| He | Yifan | Sport and Entertainment Management | MSEM | |
| Hogue | Kashiya | International Hospitality and Tourism Management | MIHTM | |
| Jenkins | Elizabeth | International Hospitality and Tourism Management | MIHTM | |
| Li | Duo | Sport and Entertainment Management | MSEM | |
| Li | Wei | Sport and Entertainment Management | MSEM | |
| Li | Yezi | International Hospitality and Tourism Management | MIHTM | |
| Liu | Haoyuan | Sport and Entertainment Management | MSEM | |
| Marquez | Mateo | Sport and Entertainment Management | MSEM | |
| Meng | Nanjin | International Hospitality and Tourism Management | MIHTM | |
| Mento | Sophia | International Hospitality and Tourism Management | MIHTM | |
| Niu | Yumu | International Hospitality and Tourism Management | MIHTM | |
| Ooi | Ashlyn | International Hospitality and Tourism Management | MIHTM | |
| Rice | Julia | Sport and Entertainment Management | MSEM | |
| Sun | Jianshi | Sport and Entertainment Management | MSEM | |
| Tringali, Jr. | John | Sport and Entertainment Management | MSEM | |
| Wang | Haoyu | Sport and Entertainment Management | MSEM | |
| Wang | Shuting | International Hospitality and Tourism Management | MIHTM | |
| Wang | Ziqiang | Sport and Entertainment Management | MSEM | |
| XIN | Songze | Sport and Entertainment Management | MSEM | |
| Zheng | Mukun | Sport and Entertainment Management | MSEM | |