Please join us in celebrating the May class of 2023 candidates for graduation from the University of South Carolina's College of Hospitality, Retail and Sport Management!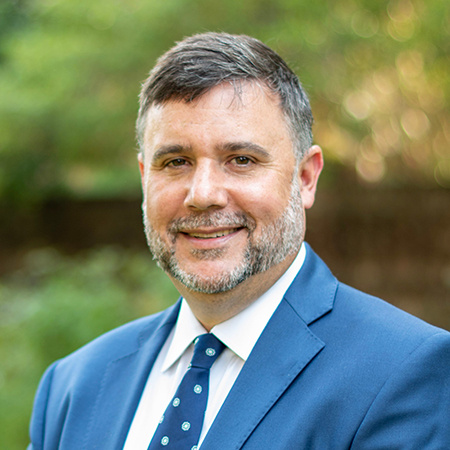 Where They Landed
May 2023 HRSM Candidates for Graduation
Please note that the following students are listed as candidates for graduation based on information available at this time. Final diplomas and honors are determined at a later date by the university.
| Last Name | First Name | Full Name | Major | Degree |
| --- | --- | --- | --- | --- |
| Abboud | Steven | Steven T. Abboud | Sport and Entertainment Management | BS |
| Agyei-Minta | Kwame | Kwame M. Agyei-Minta | Sport and Entertainment Management | BS |
| Ahlstrom | Tre | Tre R. Ahlstrom | Interdisciplinary Studies in Services Management | BA |
| Alban | Catherine | Catherine P. Alban | Retailing | BS |
| Albert | Emma | Emma S. Albert | Retailing | BS |
| Alexander | William | William P. Alexander | Sport and Entertainment Management | BS |
| Aliota | Nicholas | Nicholas A. Aliota | Sport and Entertainment Management | BS |
| Allen | Anna | Anna C. Allen | Hospitality Management | BS |
| Allen | Carson | Carson M. Allen | Hospitality Management | BS |
| Alriyami | Amjad | Amjad A. Alriyami | Hospitality Management | BS |
| Ammann | Mackenzie | Mackenzie M. Ammann | Sport and Entertainment Management | MSEM |
| Anaclerio | Lilly | Lilly K. Anaclerio | Hospitality Management | BS |
| Anderson | James | James G. Anderson | Sport and Entertainment Management | BS |
| Anderson | Kayla | Kayla Y. Anderson | Retailing | BS |
| Anderson | Morgan | Morgan B. Anderson | Tourism Management | BS |
| Anderson | Ronald | Ronald J. Anderson | Sport and Entertainment Management | BS |
| Antoniades | Andrew | Andrew P. Antoniades | Sport and Entertainment Management | BS |
| Arey | Addison | Addison K. Arey | Sport and Entertainment Management | BS |
| Arnette | Morgan | Morgan Arnette | Interdisciplinary Studies in Services Management | BA |
| Arrigo | Sarah | Sarah E. Arrigo | Sport and Entertainment Management | BS |
| Asplen | Jacob | Jacob R. Asplen | Sport and Entertainment Management | BS |
| Austin | Eric | Eric T. Austin | Sport and Entertainment Management | BS |
| Bado | Alexandria | Alexandria K. Bado | Hospitality Management | BS |
| Bailey | Courtney | Courtney A. Bailey | Retailing | BS |
| Bailey | Matthew | Matthew P. Bailey | Retailing | BS |
| Baker | Chloe | Chloe M. Baker | Retailing | BS |
| Baker | Zoe | Zoe Baker | Sport and Entertainment Management | BS |
| Ball | Gale | Gale K. Ball | Sport and Entertainment Management | BS |
| Balogh | John | John S. Balogh | Retailing | BS |
| Barrett | Michael | Michael T. Barrett | Retailing | BS |
| Bartell | Molly | Molly E. Bartell | Hospitality Management | BS |
| Barth | Lauren | Lauren E. Barth | Sport and Entertainment Management | BS |
| Beal | Breanna | Breanna R. Beal | Retailing | BS |
| Beaule | Connor | Connor P. Beaule | Sport and Entertainment Management | BS |
| Beckett | Kendall | Kendall B. Beckett | Retailing | BS |
| Bee-Latty | Logan | Logan A. Bee-Latty | Sport and Entertainment Management | BS |
| Bell | Benjamin | Benjamin J. Bell | Sport and Entertainment Management | BS |
| Bell | Brian | Brian W. Bell | Sport and Entertainment Management | BS |
| Bell | Travis | Travis J. Bell | Sport and Entertainment Management | BS |
| Bentley | Samantha | Samantha J. Bentley | Tourism Management | BS |
| Berger | John | John R. Berger | International Hospitality and Tourism Management | MIHTM |
| Berkery | Ryan | Ryan M. Berkery | Sport and Entertainment Management | BS |
| Bernal | Andrew | Andrew M. Bernal | Sport and Entertainment Management | BS |
| Bernstein | Blake | Blake D. Bernstein | Sport and Entertainment Management | BS |
| Berounsky | Jenna | Jenna N. Berounsky | Hospitality Management | BS |
| Berquist | Ben | Ben P. Berquist | Sport and Entertainment Management | BS |
| Berry | Emily | Emily A. Berry | Hospitality Management | BS |
| Bertozzi | Gabriella | Gabriella F. Bertozzi | Sport and Entertainment Management | BS |
| Bieser | Matthew | Matthew R. Bieser | Sport and Entertainment Management | BS |
| Bilkovski | Alyssa | Alyssa K. Bilkovski | Sport and Entertainment Management | MSEM |
| Black | Carson | Carson D. Black | Sport and Entertainment Management | BS |
| Blackstock | Thomas | Thomas C. Blackstock | Sport and Entertainment Management | BS |
| Blair | John | John M. Blair | Sport and Entertainment Management | BS |
| Blanchard | Leah | Leah N. Blanchard | Sport and Entertainment Management | BS |
| Blumenauer | Madison | Madison V. Blumenauer | Sport and Entertainment Management | BS |
| Boling | Travis | Travis A. Boling | Sport and Entertainment Management | BS |
| Bolton | Tristyn | Tristyn S. Bolton | Sport and Entertainment Management | BS |
| Booth | Christopher | Christopher D. Booth | Sport and Entertainment Management | BS |
| Boothroyd | Leighton | Leighton B. Boothroyd | Tourism Management | BS |
| Boush | Daniel | Daniel R. Boush | Sport and Entertainment Management | BS |
| Brabham | Walter | Walter C. Brabham | Hospitality Management | BS |
| Brahana | Adeline | Adeline E. Brahana | Retailing | BS |
| Branov | Abby | Abby L. Branov | Retailing | BS |
| Bresnihan | Sydney | Sydney R. Bresnihan | Retailing | BS |
| Brewer | Thomas | Thomas R. Brewer | Sport and Entertainment Management | BS |
| Bridge | Crystal | Crystal K. Bridge | Sport and Entertainment Management | BS |
| Bridgeman | Charles | Charles B. Bridgeman | Sport and Entertainment Management | BS |
| Brock | Tristen | Tristen S. Brock | Interdisciplinary Studies in Services Management | BA |
| Broome | Andrew | Andrew J. Broome | Interdisciplinary Studies in Services Management | BA |
| Brown | Gabrielle | Gabrielle B. Brown | Sport and Entertainment Management | BS |
| Brown | Meredith | Meredith K. Brown | Retailing | BS |
| Bryant | Camille | Camille W. Bryant | Retailing | BS |
| Buckley | Emily | Emily M. Buckley | Tourism Management | BS |
| Bumstead | Rollin | Rollin S. Bumstead | Sport and Entertainment Management | BS |
| Burke | James | James R. Burke | Sport and Entertainment Management | BS |
| Cabeceiras | Hailey | Hailey N. Cabeceiras | Interdisciplinary Studies in Services Management | BA |
| Calcina | Theodore | Theodore Calcina | Retailing | BS |
| Calzada | Katie | Katie M. Calzada | Sport and Entertainment Management | BS |
| Cameron | Maxon | Maxon H. Cameron | Sport and Entertainment Management | BS |
| Campbell | Ta'Leah | Ta'Leah D. Campbell | Retailing | BS |
| Cao | Futian | Futian Cao | Sport and Entertainment Management | MSEM |
| Carboni | Molly | Molly E. Carboni | Sport and Entertainment Management | BS |
| Carlson | Samantha | Samantha Carlson | Hospitality Management | BS |
| Carvalho | Vitoria Heleonora | Vitoria Heleonora Carvalho | Sport and Entertainment Management | BS |
| Casey | Alyssa | Alyssa M. Casey | Hospitality Management | BS |
| Caskey | Katherine | Katherine R. Caskey | Interdisciplinary Studies in Services Management | BA |
| Cassidy | Sydney | Sydney E. Cassidy | Sport and Entertainment Management | BS |
| Cavanagh | Charles | Charles D. Cavanagh | Sport and Entertainment Management | BS |
| Caver | Henry | Henry A. Caver | Sport and Entertainment Management | MSEM |
| Cerebe | Brittney | Brittney A. Cerebe | Retailing | BS |
| Chan | Zoe | Zoe H. Chan | Tourism Management | BS |
| Chandler | Holly | Holly M. Chandler | Hospitality Management | BS |
| Chappano | Olivia | Olivia C. Chappano | Sport and Entertainment Management | BS |
| Chen | Yiming | Yiming Chen | Retailing | BS |
| Chen | Yuhao | Yuhao Chen | Tourism Management | BS |
| Cheng | Weijia | Weijia Cheng | Retailing | BS |
| Chikhale | Colin | Colin T. Chikhale | Hospitality Management | BS |
| Choate | Harvey | Harvey E. Choate | Hospitality Management | BS |
| Chucker | Katherine | Katherine J. Chucker | Retailing | BS |
| Ciullo | Anthony | Anthony J. Ciullo | Sport and Entertainment Management | BS |
| Clement | Daniel | Daniel J. Clement | Hospitality Management | BS |
| Clemons | Anderson | Anderson F. Clemons | Sport and Entertainment Management | BS |
| Clerk | Grace | Grace E. Clerk | Sport and Entertainment Management | BS |
| Coggins | Coleson | Coleson S. Coggins | Sport and Entertainment Management | BS |
| Cognac | Andrew | Andrew D. Cognac | Sport and Entertainment Management | BS |
| Coleman | Harrison | Harrison W. Coleman | Sport and Entertainment Management | BS |
| Collins | Kendell | Kendell C. Collins | Retailing | BS |
| Colton | Richard | Richard M. Colton | Sport and Entertainment Management | BS |
| Columbia | Marina | Marina C. Columbia | Sport and Entertainment Management | BS |
| Compton | Jacob | Jacob A. Compton | Interdisciplinary Studies in Services Management | BA |
| Condrey | Haden | Haden T. Condrey | Sport and Entertainment Management | BS |
| Conley | Ailish | Ailish M. Conley | Retailing | BS |
| Conti | Mia | Mia L. Conti | Retailing | BS |
| Cook | Keaton | Keaton R. Cook | Sport and Entertainment Management | BS |
| Corcoran | Molly | Molly G. Corcoran | Hospitality Management | BS |
| Corenthal | Eli | Eli M. Corenthal | Sport and Entertainment Management | BS |
| Cornwell | Davis | Davis M. Cornwell | Retailing | BS |
| Cortez | Joshua | Joshua O. Cortez | Retailing | BS |
| Covert | Meredith | Meredith A. Covert | Hospitality Management | BS |
| Covington | Talaisha | Talaisha K. Covington | Retailing | BS |
| Craft | Lauren | Lauren P. Craft | Hospitality Management | BS |
| Craft | Owen | Owen D. Craft | Sport and Entertainment Management | BS |
| Craig | Tiffany | Tiffany E. Craig | Sport and Entertainment Management | MSEM |
| Crapps | David | David E. Crapps | Sport and Entertainment Management | BS |
| Crawford | Elizabeth | Elizabeth M. Crawford | Sport and Entertainment Management | BS |
| Crews | Kaeli | Kaeli B. Crews | Sport and Entertainment Management | BS |
| Crosland | Sharif | Sharif R. Crosland | Hospitality Management | BS |
| Crout | Alden | Alden E. Crout | Hospitality Management | BS |
| Cui | Tianyi | Tianyi Cui | Hospitality Management | BS |
| Cui | Yonglong | Yonglong Cui | Retailing | BS |
| Culbertson | Kiley | Kiley M. Culbertson | Hospitality Management | BS |
| Curry | Maura | Maura S. Curry | Sport and Entertainment Management | BS |
| Curry | Maura | Maura S. Curry | Sport and Entertainment Management | BS |
| Dai | Ruyan | Ruyan Dai | Tourism Management | BS |
| Daigle | Sydney | Sydney E. Daigle | Retailing | BS |
| Daignault | Casey | Casey C. Daignault | Hospitality Management | BS |
| Dancy | Lachlan | Lachlan G. Dancy | Interdisciplinary Studies in Services Management | BA |
| Dane | Edward | Edward P. Dane | Sport and Entertainment Management | BS |
| Dang | Yingyi | Yingyi Dang | Sport and Entertainment Management | MSEM |
| Davis | Mary | Mary T. Davis | Retailing | BS |
| DeCamp | Carleigh | Carleigh F. DeCamp | Retailing | BS |
| Deichmann | Skylar | Skylar L. Deichmann | Sport and Entertainment Management | MSEM |
| Dela-Rosa | Travis | Travis F. Dela-Rosa | Hospitality Management | BS |
| Delevan | Noah | Noah P. Delevan | Hospitality Management | BS |
| Deng | Heping | Heping Deng | Sport and Entertainment Management | BS |
| DeSantis | Olivia | Olivia M. DeSantis | Retailing | BS |
| Detyens | Amanda | Amanda K. Detyens | Sport and Entertainment Management | BS |
| Devine | Blanche | Blanche M. Devine | Hospitality Management | BS |
| Devoy | Aidan | Aidan J. Devoy | Sport and Entertainment Management | BS |
| DeWitt | Jonathan | Jonathan M. DeWitt | Sport and Entertainment Management | BS |
| Dial | Marcellas | Marcellas R. Dial | Interdisciplinary Studies in Services Management | BA |
| Diaz | Natalie | Natalie C. Diaz | Hospitality Management | BS |
| Dibble | Colleen | Colleen M. Dibble | Sport and Entertainment Management | MSEM |
| Dinh | Megan | Megan H. Dinh | Interdisciplinary Studies in Services Management | BA |
| Disque | Payne | Payne S. Disque | Retailing | BS |
| Ditren | Joseph | Joseph I. Ditren | Retailing | BS |
| Dodge | Ashley | Ashley C. Dodge | Sport and Entertainment Management | BS |
| Donaldson | Carswel | Carswel E. Donaldson | Retailing | BS |
| Doran | Justin | Justin P. Doran | Retailing | BS |
| Dossaji | Adnaan | Adnaan M. Dossaji | Sport and Entertainment Management | BS |
| Doucette | Elizabeth | Elizabeth E. Doucette | Retailing | BS |
| Dove | Jordan | Jordan A. Dove | Sport and Entertainment Management | BS |
| Dowd | Ryan | Ryan P. Dowd | Sport and Entertainment Management | BS |
| Doyle | Emma | Emma J. Doyle | Tourism Management | BS |
| Doyle | William | William H. Doyle | Sport and Entertainment Management | BS |
| Drechsel | Juliana | Juliana R. Drechsel | Sport and Entertainment Management | BS |
| Driggers | Rilee | Rilee B. Driggers | Interdisciplinary Studies in Services Management | BA |
| Driscoll | Cameron | Cameron R. Driscoll | Sport and Entertainment Management | BS |
| Duan | Qingrong | Qingrong Duan | Sport and Entertainment Management | MSEM |
| Dumser | Jack | Jack E. Dumser | Sport and Entertainment Management | BS |
| Dunn | Ava | Ava L. Dunn | Sport and Entertainment Management | BS |
| Dupre | Claire | Claire M. Dupre | Hospitality Management | BS |
| Eargle | Micah | Micah X. Eargle | Hospitality Management | BS |
| Eberly | Arthur | Arthur L. Eberly | Sport and Entertainment Management | BS |
| Echeverria | Ismael | Ismael Echeverria | Hospitality Management | BS |
| Eckenstein | James | James J. Eckenstein | Hospitality Management | BS |
| Edwards | Holly | Holly M. Edwards | Retailing | BS |
| Eisenlord | Madeline | Madeline P. Eisenlord | Retailing | BS |
| Epps | Jacob | Jacob T. Epps | Retailing | BS |
| Eschenbacher | Dean | Dean T. Eschenbacher | Sport and Entertainment Management | BS |
| Essman | Katherine | Katherine L. Essman | Sport and Entertainment Management | BS |
| Estep | Jane | Jane L. Estep | Retailing | BS |
| Faessler | Kyle | Kyle J. Faessler | Sport and Entertainment Management | BS |
| Fallon | William | William T. Fallon | Sport and Entertainment Management | BS |
| Farmer | Christina | Christina H. Farmer | Hospitality Management | BS |
| Fawcett | Rutherford | Rutherford H. Fawcett | Sport and Entertainment Management | BS |
| Fedel | Natalie | Natalie G. Fedel | Sport and Entertainment Management | BS |
| Feehan | Ryan | Ryan M. Feehan | Sport and Entertainment Management | BS |
| Feng | Miriam | Miriam P. Feng | International Hospitality and Tourism Management | MIHTM |
| Field | Matthew | Matthew B. Field | Sport and Entertainment Management | BS |
| Filter Calvo | Georgia | Georgia I. Filter Calvo | Retailing | BS |
| Fisher | Hadley | Hadley Y. Fisher | Retailing | BS |
| Flink | Alyssa | Alyssa A. Flink | Tourism Management | BS |
| Flinn | Devin | Devin C. Flinn | Sport and Entertainment Management | BS |
| Fopeano | Brooke | Brooke A. Fopeano | Sport and Entertainment Management | BS |
| Foster | Koby | Koby J. Foster | Retailing | BS |
| Frames | Collin | Collin Z. Frames | Retailing | BS |
| Freeman | Lindsay | Lindsay B. Freeman | Retailing | BS |
| Friedman | Jacob | Jacob W. Friedman | Sport and Entertainment Management | BS |
| Futterman | Grace | Grace R. Futterman | Retailing | BS |
| Gallagher | Jack | Jack F. Gallagher | Sport and Entertainment Management | BS |
| Gallagher | Katherine | Katherine A. Gallagher | Hospitality Management | BS |
| Gallegos-Tinajero | Manuel | Manuel A. Gallegos-Tinajero | Sport and Entertainment Management | BS |
| Garcia | Gregory | Gregory S. Garcia | Sport and Entertainment Management | BS |
| Gardner | Larry | Larry D. Gardner | Hospitality Management | BS |
| Geer | Cassandra | Cassandra L. Geer | Sport and Entertainment Management | BS |
| Geisler | Grant | Grant A. Geisler | Sport and Entertainment Management | BS |
| Germain | Jack | Jack F. Germain | Sport and Entertainment Management | BS |
| Gibson | Byron | Byron J. Gibson | Interdisciplinary Studies in Services Management | BA |
| Gobel | Alyssa | Alyssa P. Gobel | Hospitality Management | BS |
| Goldstein | Danny | Danny A. Goldstein | Sport and Entertainment Management | BS |
| Goldstein | Jared | Jared D. Goldstein | Sport and Entertainment Management | BS |
| Golya | Lauren | Lauren E. Golya | Retailing | BS |
| Gong | HaoYun | HaoYun Gong | Tourism Management | BS |
| Graham | Erin | Erin L. Graham | Sport and Entertainment Management | BS |
| Graham | Mya | Mya K. Graham | Retailing | BS |
| Grant | Olivia | Olivia J. Grant | Retailing | BS |
| Green | Trayana | Trayana A. Green | Hospitality Management | BS |
| Greenwood | Joseph | Joseph M. Greenwood | Sport and Entertainment Management | BS |
| Grice | Nolan | Nolan B. Grice | Sport and Entertainment Management | BS |
| Griffin | Andrew | Andrew L. Griffin | Sport and Entertainment Management | BS |
| Grimes | Sean | Sean C. Grimes | Sport and Entertainment Management | BS |
| Grimes | William | William J. Grimes | Sport and Entertainment Management | BS |
| Guadarrama | Victor | Victor A. Guadarrama | Sport and Entertainment Management | BS |
| Gueldner | Daniel | Daniel T. Gueldner | Sport and Entertainment Management | BS |
| Guerriero | Luke | Luke D. Guerriero | Retailing | BS |
| Guilford | Ellen | Ellen S. Guilford | Sport and Entertainment Management | BS |
| Halderman | Emma | Emma A. Halderman | Hospitality Management | BS |
| Hall | Jacob | Jacob H. Hall | Retailing | BS |
| Halm | Emily | Emily N. Halm | Sport and Entertainment Management | BS |
| Halmrast | Matthew | Matthew J. Halmrast | Sport and Entertainment Management | BS |
| Hamel | Kayleigh | Kayleigh R. Hamel | Hospitality Management | BS |
| Hammond | Scout | Scout M. Hammond | Sport and Entertainment Management | BS |
| Hampton | Paul | Paul C. Hampton | Retailing | BS |
| Harris | Christian | Christian C. Harris | Retailing | BS |
| Harris | Joseph | Joseph B. Harris | Sport and Entertainment Management | BS |
| Harrison | Elizabeth | Elizabeth M. Harrison | Sport and Entertainment Management | BS |
| Hartsfield | Diante | Diante J. Hartsfield | Hospitality Management | BS |
| Haskell | William | William P. Haskell | Interdisciplinary Studies in Services Management | BA |
| Hatcher | Erin | Erin G. Hatcher | Sport and Entertainment Management | BS |
| Hatcher | Jordan | Jordan L. Hatcher | Sport and Entertainment Management | BS |
| Haynes | Sean | Sean R. Haynes | Sport and Entertainment Management | BS |
| HE | Xiaoguan | Xiaoguan HE | Sport and Entertainment Management | MSEM |
| Hendricks | Pauline | Pauline J. Hendricks | Sport and Entertainment Management | BS |
| Herold | Zoe | Zoe A. Herold | Retailing | BS |
| Heron | Douglas | Douglas J. Heron | Sport and Entertainment Management | BS |
| Herrera | Alexander | Alexander J. Herrera | Sport and Entertainment Management | BS |
| Hill | Anna | Anna K. Hill | Retailing | BS |
| Hinson | Kaleigh | Kaleigh N. Hinson | Hospitality Management | BS |
| Hinson | Natalie | Natalie G. Hinson | Sport and Entertainment Management | BS |
| Hinson | Ty | Ty A. Hinson | Services Management | BS |
| Hinz | Heather | Heather E. Hinz | Sport and Entertainment Management | BS |
| Hofferty | Sean | Sean P. Hofferty | Sport and Entertainment Management | BS |
| Hoffmann | Avery | Avery M. Hoffmann | Sport and Entertainment Management | BS |
| Hogan | Haley | Haley G. Hogan | Sport and Entertainment Management | MSEM |
| Horowitz | Clay | Clay J. Horowitz | Sport and Entertainment Management | BS |
| Horowitz | Julia | Julia M. Horowitz | Sport and Entertainment Management | BS |
| Hsu | Hsuan-Yu | Hsuan-Yu Hsu | Sport and Entertainment Management | MSEM |
| Huang | Kexin | Kexin Huang | Retailing | BS |
| Hull | Kayla | Kayla R. Hull | Hospitality Management | BS |
| Hull | Nicholas | Nicholas A. Hull | Sport and Entertainment Management | BS |
| Humphries | Holden | Holden W. Humphries | Retailing | BS |
| Hunt | Maddie | Maddie E. Hunt | Sport and Entertainment Management | BS |
| Ingle | Rachael | Rachael L. Ingle | Retailing | BS |
| Isenhour | Ainsley | Ainsley B. Isenhour | Retailing | BS |
| Jackson | Nathaniel | Nathaniel W. Jackson | Hospitality Management | BS |
| James | Darragh | Darragh E. James | Retailing | BS |
| Jarrard | William | William M. Jarrard | Tourism Management | BS |
| Jeanos | Eric | Eric J. Jeanos | Sport and Entertainment Management | BS |
| Jenkins | Cornelius | Cornelius C. Jenkins | Retailing | BS |
| Jiang | Xinbei | Xinbei Jiang | Hospitality Management | BS |
| Jiang | Yifan | Yifan Jiang | Sport and Entertainment Management | MSEM |
| Johnson | Devin | Devin J. Johnson | Sport and Entertainment Management | BS |
| Jones | Brynn | Brynn E. Jones | Hospitality Management | BS |
| Jordan | Campbell | Campbell M. Jordan | Retailing | BS |
| Joseph | Alexandra | Alexandra N. Joseph | Sport and Entertainment Management | BS |
| Kahaleh | Carl | Carl Kahaleh | Retailing | BS |
| Kalmar | Caroline | Caroline M. Kalmar | Hospitality Management | BS |
| Kapp | Robert | Robert P. Kapp | Sport and Entertainment Management | BS |
| Katz | Benjamin | Benjamin S. Katz | Sport and Entertainment Management | BS |
| Kavulic | Lindy | Lindy M. Kavulic | Sport and Entertainment Management | BS |
| Keeler | Meghan | Meghan A. Keeler | Tourism Management | BS |
| Kelly | Jarod | Jarod J. Kelly | Sport and Entertainment Management | BS |
| Kelly | Mary Margaret | Mary Margaret A. Kelly | Sport and Entertainment Management | BS |
| Kelly | McCray | McCray W. Kelly | Sport and Entertainment Management | BS |
| Kester | Benjamin | Benjamin M. Kester | Sport and Entertainment Management | MSEM |
| Kester | Claire | Claire V. Kester | Retailing | BS |
| Key | Charlton | Charlton C. Key | Sport and Entertainment Management | BS |
| Khammar | Gregory | Gregory S. Khammar | Sport and Entertainment Management | BS |
| Killen | Rachel | Rachel E. Killen | Hospitality Management | BS |
| Kleinwaks | Max | Max H. Kleinwaks | Sport and Entertainment Management | BS |
| Kline Schaffer | Soleil | Soleil L. Kline Schaffer | Hospitality Management | BS |
| Konz | Sarah | Sarah D. Konz | Sport and Entertainment Management | BS |
| Kopack | Jaxon | Jaxon S. Kopack | Hospitality Management | BS |
| Koval | Samantha | Samantha R. Koval | Hospitality Management | BS |
| Lackmann | Layne | Layne Y. Lackmann | Hospitality Management | BS |
| Lai | Junshen | Junshen Lai | Retailing | BS |
| Lane | Elizabeth | Elizabeth A. Lane | Tourism Management | BS |
| Lane | Madeline | Madeline E. Lane | Hospitality Management | BS |
| Laserna | Isabel | Isabel C. Laserna | Sport and Entertainment Management | BS |
| Lauttenbach | Jenna | Jenna C. Lauttenbach | Retailing | BS |
| Law | Andrew | Andrew M. Law | Sport and Entertainment Management | BS |
| Leff | Ian | Ian M. Leff | Sport and Entertainment Management | BS |
| Legette | Anthony | Anthony X. Legette | Sport and Entertainment Management | BS |
| Leon | Cesar | Cesar A. Leon | Retailing | BS |
| Levine | Scott | Scott A. Levine | Sport and Entertainment Management | BS |
| Lewis | Evans | Evans L. Lewis | Interdisciplinary Studies in Services Management | BA |
| Lewter | Michael | Michael S. Lewter | Hospitality Management | BS |
| Li | Duo | Duo Li | Sport and Entertainment Management | MSEM |
| Lieberman | Caitlin | Caitlin S. Lieberman | Hospitality Management | BS |
| Lin | Yukai | Yukai Lin | Sport and Entertainment Management | BS |
| Lindler | Ellis | Ellis J. Lindler | Sport and Entertainment Management | BS |
| Lipsitt | Caleb | Caleb K. Lipsitt | Sport and Entertainment Management | BS |
| Little | Joseph | Joseph K. Little | Retailing | BS |
| Liu | Jiahui | Jiahui Liu | Hospitality Management | BS |
| Liu | Jiayu | Jiayu Liu | Retailing | BS |
| Liu | Wanyu | Wanyu Liu | Sport and Entertainment Management | MSEM |
| Liu | Xingchen | Xingchen Liu | Hospitality Management | BS |
| Liu | Zepeng | Zepeng Liu | Tourism Management | BS |
| Llewellyn | Braeden | Braeden C. Llewellyn | Sport and Entertainment Management | BS |
| Locke | Sarah | Sarah D. Locke | Hospitality Management | BS |
| Lodde | Christian | Christian A. Lodde | Sport and Entertainment Management | BS |
| Lombardo | Annabelle | Annabelle C. Lombardo | Sport and Entertainment Management | BS |
| Lord | Christopher | Christopher B. Lord | Sport and Entertainment Management | BS |
| Lotito | Anthony | Anthony B. Lotito | Sport and Entertainment Management | BS |
| Lu | Xinyuan | Xinyuan Lu | Sport and Entertainment Management | BS |
| Lyman | Taite | Taite E. Lyman | Tourism Management | BS |
| Lynch | Haley | Haley V. Lynch | Sport and Entertainment Management | MSEM |
| Mabin | Luke | Luke R. Mabin | Sport and Entertainment Management | BS |
| Madden | Kevin | Kevin M. Madden | Interdisciplinary Studies in Services Management | BA |
| Manning | Matthew | Matthew J. Manning | Sport and Entertainment Management | BS |
| Marble | Elizabeth | Elizabeth C. Marble | Tourism Management | BS |
| Marchant | Naomi | Naomi J. Marchant | Sport and Entertainment Management | BS |
| Marders Nichols | Makayla | Makayla Marders Nichols | Sport and Entertainment Management | MSEM |
| Margarite | Michael | Michael G. Margarite | Sport and Entertainment Management | BS |
| Marino | Matthew | Matthew R. Marino | Sport and Entertainment Management | BS |
| Martin | Langdon | Langdon P. Martin | Sport and Entertainment Management | BS |
| Martin-Scott | Tavareon | Tavareon M. Martin-Scott | Interdisciplinary Studies in Services Management | BA |
| Martinez | Rebecca | Rebecca M. Martinez | Hospitality Management | BS |
| Mathison | Ashley | Ashley A. Mathison | Retailing | BS |
| Matthews | Regan | Regan E. Matthews | Sport and Entertainment Management | BS |
| Matthews | Shawn | Shawn M. Matthews | Sport and Entertainment Management | BS |
| Mattingly | Lucas | Lucas R. Mattingly | Sport and Entertainment Management | BS |
| Mattocks | Ethan | Ethan T. Mattocks | Hospitality Management | BS |
| May | Taylor | Taylor M. May | Retailing | BS |
| Mayers | Annika | Annika K. Mayers | Sport and Entertainment Management | BS |
| McBrayer | Seth | Seth A. McBrayer | Sport and Entertainment Management | BS |
| McCabe | Sean | Sean T. McCabe | Sport and Entertainment Management | BS |
| McCoy | Michael | Michael C. McCoy | Sport and Entertainment Management | BS |
| McDaniel | Mackenna | Mackenna J. McDaniel | Hospitality Management | BS |
| McDonald | Alex | Alex N. McDonald | Interdisciplinary Studies in Services Management | BA |
| McDonald | John | John T. McDonald | Sport and Entertainment Management | BS |
| McDonald | Mary | Mary E. McDonald | Retailing | BS |
| McDonnell | Clare | Clare E. McDonnell | Sport and Entertainment Management | BS |
| McDougald | Margaret | Margaret A. McDougald | Sport and Entertainment Management | BS |
| McGann | William | William P. McGann | Sport and Entertainment Management | BS |
| McGonigle | McKenna | McKenna R. McGonigle | Hospitality Management | BS |
| McGovern | Kenna | Kenna L. McGovern | Sport and Entertainment Management | BS |
| McGraw | Lauren | Lauren P. McGraw | Hospitality Management | BS |
| McGuire | Isabelle | Isabelle M. McGuire | Retailing | BS |
| McIlwaine | Hayden | Hayden A. McIlwaine | Sport and Entertainment Management | BS |
| McKenna | Jennifer | Jennifer M. McKenna | Sport and Entertainment Management | BS |
| McLellan | Christopher | Christopher J. McLellan | Hospitality Management | BS |
| McManus | Mia | Mia A. McManus | Retailing | BS |
| McNeal | Madison | Madison A. McNeal | Sport and Entertainment Management | BS |
| McShain | Scott | Scott P. McShain | Sport and Entertainment Management | BS |
| Meade | Bradley | Bradley W. Meade | Sport and Entertainment Management | BS |
| Mealer | Anna | Anna E. Mealer | Retailing | BS |
| Mentrup | Amy | Amy M. Mentrup | Hospitality Management | BS |
| Michael | Kyrell | Kyrell A. Michael | Sport and Entertainment Management | BS |
| Middleton | Kylie | Kylie J. Middleton | Retailing | BS |
| Miller | Emilie | Emilie P. Miller | Tourism Management | BS |
| Miller | Sydney | Sydney M. Miller | Interdisciplinary Studies in Services Management | BA |
| Miller | Zachary | Zachary I. Miller | Sport and Entertainment Management | BS |
| Milliard | Victoria | Victoria R. Milliard | Tourism Management | BS |
| Mistoler | Ashley | Ashley N. Mistoler | Interdisciplinary Studies in Services Management | BA |
| Mlecz | Chase | Chase L. Mlecz | Sport and Entertainment Management | BS |
| Mohler | Presley | Presley C. Mohler | Hospitality Management | BS |
| Monahan | Edward | Edward F. Monahan | Retailing | BS |
| Moonan | Danielle | Danielle M. Moonan | Hospitality Management | BS |
| Moore | Alexander | Alexander P. Moore | Sport and Entertainment Management | BS |
| Moore | Jakai | Jakai D. Moore | Interdisciplinary Studies in Services Management | BA |
| Moravec | Alycia | Alycia L. Moravec | Hospitality Management | BS |
| Morga | Rebecca | Rebecca A. Morga | Sport and Entertainment Management | BS |
| Morovic | Nikola | Nikola A. Morovic | Sport and Entertainment Management | BS |
| Munday | Liliana | Liliana A. Munday | Retailing | BS |
| Munoz | Jacob | Jacob H. Munoz | Sport and Entertainment Management | MSEM |
| Murphy | Brandon | Brandon M. Murphy | Sport and Entertainment Management | BS |
| Murray | Erin | Erin R. Murray | Sport and Entertainment Management | BS |
| Nance | Pierceson | Pierceson Nance | Sport and Entertainment Management | BS |
| Neal | Elijah | Elijah J. Neal | Sport and Entertainment Management | BS |
| Needle | Seth | Seth D. Needle | Sport and Entertainment Management | BS |
| Neely | Hillary | Hillary B. Neely | Retailing | BS |
| Ngo | Hieu | Hieu T. Ngo | Interdisciplinary Studies in Services Management | BA |
| Nguyen | Hoang Khanh Van | Hoang Khanh Van Nguyen | Hospitality Management | BS |
| Nichols | Eric | Eric Nichols | Sport and Entertainment Management | PhD |
| Nichols | Jillian | Jillian T. Nichols | Hospitality Management | BS |
| Nicosia | Thomas | Thomas E. Nicosia | Sport and Entertainment Management | BS |
| Novak | Gregory | Gregory S. Novak | Sport and Entertainment Management | BS |
| Novoszath | Melinda | Melinda E. Novoszath | Interdisciplinary Studies in Services Management | BA |
| O'Boyle | Liam | Liam G. O'Boyle | Sport and Entertainment Management | BS |
| O'Brien | Colin | Colin M. O'Brien | Sport and Entertainment Management | BS |
| O'csay | Mattias | Mattias S. O'csay | Hospitality Management | BS |
| O'Donnell | Kayley | Kayley M. O'Donnell | Hospitality Management | BS |
| Obeck | John | John M. Obeck | Retailing | BS |
| Ohrin | Camden | Camden D. Ohrin | Sport and Entertainment Management | BS |
| Oliveira | Geovana | Geovana G. Oliveira | Sport and Entertainment Management | BS |
| Orlando | Tatum | Tatum M. Orlando | Retailing | BS |
| Orsini | Max | Max J. Orsini | Sport and Entertainment Management | BS |
| Panner | Justin | Justin F. Panner | Sport and Entertainment Management | BS |
| Parrilla | Raymond | Raymond R. Parrilla | Tourism Management | BS |
| Parter | Mya | Mya K. Parter | Interdisciplinary Studies in Services Management | BA |
| Patel | Kajal | Kajal N. Patel | Retailing | BS |
| Pavenski | Carly | Carly M. Pavenski | Hospitality Management | BS |
| Peacock | Rylan | Rylan T. Peacock | Sport and Entertainment Management | BS |
| Peltier | Jeanette | Jeanette J. Peltier | Hospitality Management | BS |
| Pendleton | Tyler | Tyler M. Pendleton | Sport and Entertainment Management | BS |
| Perez | Dominique | Dominique C. Perez | Hospitality Management | BS |
| Perez-Shillington | Santiago | Santiago J. Perez-Shillington | Interdisciplinary Studies in Services Management | BA |
| Perry | Adam | Adam N. Perry | Sport and Entertainment Management | BS |
| Peterson | Emily | Emily R. Peterson | Sport and Entertainment Management | BS |
| Petrone | Kiara | Kiara L. Petrone | Hospitality Management | BS |
| Pfeifer | Brigid | Brigid M. Pfeifer | Sport and Entertainment Management | BS |
| Pfeifer | Deirdre | Deirdre J. Pfeifer | Sport and Entertainment Management | BS |
| Phillips | Caroline | Caroline A. Phillips | Sport and Entertainment Management | BS |
| Plott | Ashley | Ashley D. Plott | Interdisciplinary Studies in Services Management | BA |
| Porfido | Isabel | Isabel M. Porfido | Retailing | BS |
| Porter | Patrick | Patrick O. Porter | Sport and Entertainment Management | BS |
| Potter | Tristan | Tristan B. Potter | Hospitality Management | BS |
| Pound | Claire | Claire R. Pound | Sport and Entertainment Management | BS |
| Preston | Michael | Michael P. Preston | Sport and Entertainment Management | BS |
| Pringle | Konnor | Konnor A. Pringle | Services Management | BS |
| Prodan | Grace | Grace E. Prodan | Retailing | BS |
| Propp | Zachary | Zachary M. Propp | Sport and Entertainment Management | BS |
| Pruett | Andrew | Andrew J. Pruett | Sport and Entertainment Management | BS |
| Pryor | Nicole | Nicole L. Pryor | Retailing | BS |
| Pumphrey | Shanna | Shanna T. Pumphrey | Retailing | BS |
| Purves | Sara | Sara E. Purves | Sport and Entertainment Management | BS |
| Quinlan | Mary | Mary C. Quinlan | Retailing | BS |
| Rabon | Callie | Callie M. Rabon | Hospitality Management | BS |
| Racine | Kayla | Kayla A. Racine | Interdisciplinary Studies in Services Management | BA |
| Rader | Simon | Simon C. Rader | Sport and Entertainment Management | BS |
| Read | Landon | Landon B. Read | Retailing | BS |
| Reeve | Dylan | Dylan L. Reeve | Sport and Entertainment Management | BS |
| Reilly | Patrick | Patrick F. Reilly | Sport and Entertainment Management | BS |
| Ren | Zhiyang | Zhiyang Ren | Sport and Entertainment Management | MSEM |
| Rhyne | Nathan | Nathan T. Rhyne | Sport and Entertainment Management | BS |
| Richardson | Alston | Alston E. Richardson | Hospitality Management | BS |
| Richardson | Edward | Edward J. Richardson | Sport and Entertainment Management | BS |
| Riefler | Emma | Emma S. Riefler | Hospitality Management | BS |
| Riles | Kristen | Kristen Riles | Hospitality Management | BS |
| Riordan | Lydia | Lydia C. Riordan | Retailing | BS |
| Rivers | Porcha | Porcha L. Rivers | Sport and Entertainment Management | BS |
| Robbins | Adam | Adam R. Robbins | Hospitality Management | BS |
| Robinson | Savannah | Savannah R. Robinson | Sport and Entertainment Management | BS |
| Rodriguez | Paola | Paola A. Rodriguez | Services Management | BS |
| Rogers | Jacob | Jacob D. Rogers | Sport and Entertainment Management | BS |
| Roland | Lauryn | Lauryn M. Roland | Hospitality Management | BS |
| Romeo | Ally | Ally M. Romeo | Hospitality Management | BS |
| Roosma | Matthew | Matthew D. Roosma | Sport and Entertainment Management | BS |
| Rosas-Canter | Jorden | Jorden C. Rosas-Canter | Sport and Entertainment Management | BS |
| Roveri | Joseph | Joseph R. Roveri | Interdisciplinary Studies in Services Management | BA |
| Saggio | Gina | Gina M. Saggio | Sport and Entertainment Management | BS |
| Salb | Ryan | Ryan D. Salb | Interdisciplinary Studies in Services Management | BA |
| Sansbury | John | John B. Sansbury | Sport and Entertainment Management | BS |
| Sapp | Alyssa | Alyssa J. Sapp | Sport and Entertainment Management | BS |
| Sasso | Joseph | Joseph J. Sasso | Sport and Entertainment Management | BS |
| Sawyer | Zachary | Zachary T. Sawyer | Sport and Entertainment Management | BS |
| Saxton | Tradd | Tradd J. Saxton | Interdisciplinary Studies in Services Management | BA |
| Schaefer | Madeline | Madeline L. Schaefer | Retailing | BS |
| Scharaldi | John | John D. Scharaldi | Sport and Entertainment Management | BS |
| Scharling | Paige | Paige E. Scharling | Sport and Entertainment Management | BS |
| Schinzel | Kaitlinn | Kaitlinn R. Schinzel | Sport and Entertainment Management | BS |
| Schmid | Isabella | Isabella P. Schmid | Hospitality Management | BS |
| Schnobrich | Ella | Ella F. Schnobrich | Retailing | BS |
| Schofield | John | John L. Schofield | Interdisciplinary Studies in Services Management | BA |
| Schuebel | Brynn | Brynn A. Schuebel | Sport and Entertainment Management | BS |
| Schuhmacher | Gabriella | Gabriella N. Schuhmacher | Sport and Entertainment Management | MSEM |
| Schultz | Brooke | Brooke Schultz | Sport and Entertainment Management | MSEM |
| Schumacher | James | James J. Schumacher | Sport and Entertainment Management | BS |
| Schur | Justin | Justin B. Schur | Sport and Entertainment Management | BS |
| Schwartz | Katherine | Katherine O. Schwartz | Retailing | BS |
| Scott | Shannon | Shannon L. Scott | Interdisciplinary Studies in Services Management | BA |
| Shaak | Bradley | Bradley M. Shaak | Sport and Entertainment Management | BS |
| Shackleton | Levi | Levi R. Shackleton | Sport and Entertainment Management | BS |
| Shannon | Kayla | Kayla E. Shannon | Sport and Entertainment Management | BS |
| Sharbo | Maria | Maria A. Sharbo | Hospitality Management | BS |
| Sharpe | David | David H. Sharpe | Retailing | BS |
| Shevlin | Lillian | Lillian C. Shevlin | Sport and Entertainment Management | BS |
| Shi | Shaohui | Shaohui Shi | Retailing | BS |
| Shi | Xinggui | Xinggui Shi | Retailing | BS |
| Shubert | Adam | Adam M. Shubert | Sport and Entertainment Management | BS |
| Shumard | Anna | Anna E. Shumard | Sport and Entertainment Management | BS |
| Siackasone | Victor | Victor Siackasone | Retailing | BS |
| Sipsey | Shaianne | Shaianne E. Sipsey | Retailing | BS |
| Slifka | Abigail | Abigail E. Slifka | Hospitality Management | BS |
| Smith | Jonathan | Jonathan P. Smith | Hospitality Management | BS |
| Smith | Justin | Justin R. Smith | Sport and Entertainment Management | BS |
| Smith | Landon | Landon M. Smith | Sport and Entertainment Management | BS |
| Smith | Sean | Sean C. Smith | Sport and Entertainment Management | BS |
| Smith | William | William C. Smith | Sport and Entertainment Management | BS |
| Snipe | Siquan | Siquan K. Snipe | Interdisciplinary Studies in Services Management | BA |
| Snyder | Jacob | Jacob T. Snyder | Sport and Entertainment Management | BS |
| Sofia | Sarah | Sarah E. Sofia | Sport and Entertainment Management | BS |
| Sokolik | Benjamin | Benjamin F. Sokolik | Sport and Entertainment Management | BS |
| Solomon | Carleigh | Carleigh M. Solomon | Sport and Entertainment Management | BS |
| Sorg | Carly | Carly M. Sorg | Sport and Entertainment Management | BS |
| Spears | Austin | Austin X. Spears | Hospitality Management | BS |
| Spencer | Carson | Carson A. Spencer | Sport and Entertainment Management | BS |
| Spencer | William | William D. Spencer | Retailing | BS |
| Spring | Robert | Robert F. Spring | Retailing | BS |
| Starnes | Khynnedi | Khynnedi S. Starnes | Sport and Entertainment Management | BS |
| Stearns | Michael | Michael C. Stearns | Sport and Entertainment Management | BS |
| Steele | Robert | Robert B. Steele | Retailing | BS |
| Steger | Zemmie | Zemmie L. Steger | Retailing | BS |
| Steil | Matthew | Matthew N. Steil | Sport and Entertainment Management | BS |
| Steiner | MaryAnn | MaryAnn F. Steiner | Hospitality Management | BS |
| Sterry | Cole | Cole G. Sterry | Sport and Entertainment Management | BS |
| Stewart | Olivia | Olivia M. Stewart | Retailing | BS |
| Stewart | Samuel | Samuel L. Stewart | Sport and Entertainment Management | BS |
| Stipp | Raymond | Raymond M. Stipp | Interdisciplinary Studies in Services Management | BA |
| Stokes | Briana | Briana G. Stokes | Retailing | BS |
| Stroman | Eric | Eric D. Stroman | Retailing | BS |
| SU | Yu | Yu SU | International Hospitality and Tourism Management | MIHTM |
| Sullivan | Elyse | Elyse N. Sullivan | Interdisciplinary Studies in Services Management | BA |
| Sullivan | Haley | Haley M. Sullivan | Hospitality Management | BS |
| Sullivan | Samuel | Samuel L. Sullivan | Sport and Entertainment Management | BS |
| Sun | Chris | Chris C. Sun | Hospitality Management | BS |
| Surles | David | David S. Surles | Hospitality Management | BS |
| Swearingen | Spencer | Spencer L. Swearingen | Sport and Entertainment Management | BS |
| Tang | Yutong | Yutong Tang | Retailing | BS |
| Tapp | Davis | Davis G. Tapp | Sport and Entertainment Management | BS |
| Taylor | Grant | Grant L. Taylor | Retailing | BS |
| Terranova | Kaitlyn | Kaitlyn D. Terranova | Sport and Entertainment Management | BS |
| Thacker | Howard | Howard K. Thacker | Sport and Entertainment Management | BS |
| Thakkar | Janmeet | Janmeet A. Thakkar | International Hospitality and Tourism Management | MIHTM |
| Tharpe | David | David B. Tharpe | Sport and Entertainment Management | BS |
| Thomas | Taylor | Taylor C. Thomas | Sport and Entertainment Management | BS |
| Thompson | Elizabeth | Elizabeth N. Thompson | Interdisciplinary Studies in Services Management | BA |
| Thompson | Jordan | Jordan W. Thompson | Interdisciplinary Studies in Services Management | BA |
| Thompson | Joshua | Joshua G. Thompson | Sport and Entertainment Management | BS |
| Thompson-Williams | Dominique | Dominique D. Thompson-Williams | Interdisciplinary Studies in Services Management | BA |
| Thornhill | Parker | Parker W. Thornhill | Sport and Entertainment Management | BS |
| Timmermann | Austin | Austin J. Timmermann | Sport and Entertainment Management | BS |
| Tingin | Jalen | Jalen Z. Tingin | Sport and Entertainment Management | BS |
| Todd | Katherine | Katherine M. Todd | Retailing | BS |
| Todd | Shelbi | Shelbi L. Todd | Sport and Entertainment Management | MSEM |
| Treanor | Kevin | Kevin J. Treanor | Sport and Entertainment Management | BS |
| Trinidad | Quinten | Quinten A. Trinidad | Retailing | BS |
| Trotta | Mary-Kate | Mary-Kate L. Trotta | Retailing | BS |
| Tucker | Bailey | Bailey O. Tucker | Sport and Entertainment Management | BS |
| Tucker | Kenneth | Kenneth L. Tucker | Sport and Entertainment Management | BS |
| Twine | Addison | Addison R. Twine | Retailing | BS |
| Twitty | Davin | Davin J. Twitty | Interdisciplinary Studies in Services Management | BA |
| Ulmer | Thomas | Thomas D. Ulmer | Retailing | BS |
| Valaoras | Katherine | Katherine E. Valaoras | Retailing | BS |
| Vassallo | Conrad | Conrad R. Vassallo | Sport and Entertainment Management | BS |
| Vassalotti | Grace | Grace E. Vassalotti | Hospitality Management | BS |
| Vazquez Bas | Emanuel | Emanuel Vazquez Bas | Interdisciplinary Studies in Services Management | BA |
| Venturino | Taylor | Taylor A. Venturino | Retailing | BS |
| Vermeulen | Ryan | Ryan G. Vermeulen | Sport and Entertainment Management | BS |
| Waibel | William | William A. Waibel | Sport and Entertainment Management | BS |
| Walsh | David | David L. Walsh | Hospitality Management | BS |
| Walters | Charity | Charity R. Walters | Hospitality Management | BS |
| Walton | Joseph | Joseph W. Walton | Interdisciplinary Studies in Services Management | BA |
| Wang | Yimo | Yimo Wang | Tourism Management | BS |
| Wannamaker | Tyshawn | Tyshawn M. Wannamaker | Interdisciplinary Studies in Services Management | BA |
| Ware | Darryle | Darryle T. Ware | Interdisciplinary Studies in Services Management | BA |
| Warne | Samuel | Samuel T. Warne | Sport and Entertainment Management | BS |
| Warner | Wesley | Wesley W. Warner | Retailing | BS |
| Waters | Elizabeth | Elizabeth J. Waters | Hospitality Management | BS |
| Waters | Nickolas | Nickolas T. Waters | Sport and Entertainment Management | BS |
| Watts | Daniel | Daniel O. Watts | Sport and Entertainment Management | BS |
| Weaver | Samuel | Samuel R. Weaver | Sport and Entertainment Management | BS |
| Weaver | Zane | Zane H. Weaver | Retailing | BS |
| Webber | Candice | Candice S. Webber | Interdisciplinary Studies in Services Management | BA |
| Wegren | Jackson | Jackson D. Wegren | Sport and Entertainment Management | BS |
| Weiner | Reece | Reece P. Weiner | Sport and Entertainment Management | BS |
| Weisberg | Noah | Noah A. Weisberg | Sport and Entertainment Management | BS |
| Werner | Carleigh | Carleigh Werner | Retailing | BS |
| Weston | Brett | Brett R. Weston | Sport and Entertainment Management | BS |
| Whetstone | Evan | Evan J. Whetstone | Sport and Entertainment Management | BS |
| White | Elspeth | Elspeth R. White | Retailing | BS |
| Wick | Juliette | Juliette M. Wick | Sport and Entertainment Management | BS |
| Wiley | Noemi | Noemi K. Wiley | Sport and Entertainment Management | BS |
| Williams | Chaselyn | Chaselyn A. Williams | International Hospitality and Tourism Management | MIHTM |
| Williams | Dejean | Dejean D. Williams | Hospitality Management | BS |
| Wilson | Alexander | Alexander N. Wilson | Interdisciplinary Studies in Services Management | BA |
| Wilson | Ansley | Ansley Wilson | Interdisciplinary Studies in Services Management | BA |
| Wilson | Davis | Davis J. Wilson | Sport and Entertainment Management | BS |
| Wilson | Nicholas | Nicholas J. Wilson | Retailing | BS |
| Wilson | Tessa | Tessa G. Wilson | Retailing | BS |
| Windsor | Steven | Steven A. Windsor | Sport and Entertainment Management | BS |
| Wingate | David | David P. Wingate | Retailing | BS |
| Wise | Erika | Erika L. Wise | Retailing | BS |
| Wood | Gabriela | Gabriela N. Wood | Retailing | BS |
| Woods | Bryson | Bryson V. Woods | Retailing | BS |
| Workman | Evan | Evan H. Workman | Sport and Entertainment Management | BS |
| Worley | Adam | Adam D. Worley | Hospitality Management | BS |
| Xi | Siwen | Siwen Xi | Retailing | BS |
| Xiong | Xiaohu | Xiaohu Xiong | Sport and Entertainment Management | BS |
| Xu | Yujia | Yujia Xu | Sport and Entertainment Management | MSEM |
| XUE | Fang | Fang XUE | Sport and Entertainment Management | MSEM |
| Yang | Zhuo | Zhuo Yang | Hospitality Management | BS |
| Yepez | Rebecca | Rebecca N. Yepez | Sport and Entertainment Management | BS |
| Young | Logan | Logan K. Young | Sport and Entertainment Management | BS |
| Young | Zachary | Zachary A. Young | Hospitality Management | BS |
| Yu | Hongxiao | Hongxiao Yu | Hospitality Management | PhD |
| Yu | Wai Ching | Wai Ching Yu | Sport and Entertainment Management | BS |
| Yu | Zichen | Zichen Yu | Tourism Management | BS |
| Zeberlein | Charles | Charles G. Zeberlein | Hospitality Management | BS |
| Zedalis | Zachery | Zachery J. Zedalis | Interdisciplinary Studies in Services Management | BA |
| Zhang | Huipeng | Huipeng Zhang | Sport and Entertainment Management | BS |
| Zhang | Xinlong | Xinlong Zhang | Retailing | BS |
| Zhang | Zhengyu | Zhengyu Zhang | Sport and Entertainment Management | MSEM |
| Zhao | Jiahui | Jiahui Zhao | Tourism Management | BS |
| Zhao | Zihang | Zihang Zhao | Sport and Entertainment Management | BS |
| Zola | Connor | Connor M. Zola | Sport and Entertainment Management | BS |
| Zullo | Corinna | Corinna L. Zullo | Sport and Entertainment Management | BS |