Works are recorded by composition faculty and USC professor and recording engineer Jeff Francis, former Senior Technical Engineer with Sony Classical Productions and Sony Music Studios in New York, and edited by the composers with input from each ensemble. The end result is a professional-level recording performed by one of the country's most acclaimed chamber music groups that students may use to apply for awards, commissions, graduate school and other opportunities.
2023 Duncan Recordings
Guest Ensemble: Wet Ink Ensemble
The 2023 guest ensemble is Wet Ink, a collective of composers, performers and improvisers dedicated to adventurous music-making. Named "The Best Classical Music Ensemble of 2018" by The New York Times, Wet Ink's work is rooted in an ethos of innovation through collaboration, extending from the music and the unique performance practice developed in the "band" atmosphere of Wet Ink's core octet of composer-performers, to projects with a broad range of renowned creators, from Evan Parker to George Lewis to Peter Ablinger, and committed performances of music by young and underrepresented composers, from today's most promising emerging voices to the next generation of artists.
Selected USC Composers and Works
Student composers and pieces written for and recorded by Wet Ink, October 2023:
Justin Schwartz: (Re)Construction, for flute, saxophone, piano, drum set, violin, and cello
Jordan Knapp: Searching, for violin and cello
Shupeng Cao: Flashing Lights, for flute, saxophone, piano, marimba, violin and cello
Ian Schwalbe: Divisive Connection, for flute, saxophone, piano, violin and cello
Program Notes and Composer Biographies
The impetus for this piece is my experience of living in Nashville, Tennessee. I arrived in 2012, just before the city underwent explosive growth, becoming one of the fastest-growing cities in the United States.
Nashville's skyline is adorned with cranes wherever you look. This growth extends beyond the city limits into the surrounding suburbs, including the town where my parents reside. Farms and forests there have given way to new subdivisions, and what was once a landscape of natural beauty is now shaped by human hands. This microcosm mirrors the overarching changes in Nashville.
This composition serves as a narrative of the city from my perspective. With each visit back home, I witness something old being replaced by something new, an inevitable part of life's progression. However, sometimes what is lost is irreplaceable. The soundscape of this composition can best be described as 'urban new age rot,' a term that encapsulates the emotional essence of this evolving city from my perspective.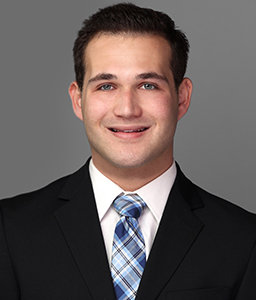 Composer Justin Schwartz uses his struggles with adversity to create a novel and refreshing approach to his composition. His experiences with Autism and ADHD craft a unique lens through which he sees the world. Justin received his B.M. in Music Composition from Belmont University and is currently attending the University of South Carolina for his MM in Music Composition, where he studies with Man Fang, David Garner and John Fitz Rogers. Justin's past teachers include Mark Volker, Samuel Adler, Robert Patterson and Tarik O'Reagan. Justin freely mixes genres, both classical and nonclassical, from Led Zeppelin to Klezmer in his writing. Recently, Justin has written groups such as Loadbang, Neave Trio, members of the Nashville Symphony, Wet Ink Ensemble, Belmont University Chorale, and The Collective at USC.
Searching is a single movement work for violin and cello. Thoughtful and meditative even during its more active passages, the piece could be labeled a prayer without any connotation of religion. This piece works in a predominantly pandiatonic landscape, using the literal and implied material of an opening tetrachord as its basis. What the music is "searching" for in this world is not entirely clear, but eventually a difficult truth surfaces, and the music must deal with this somehow. The unearthed idea is beautiful, mysterious and yearning, but also fatalistic and inexorable. It may be surprising, given the consonant, unhurried, and often gentle tone of this piece, but there were moments while writing when I was afraid of what might be found in this world. The primary feeling of the piece turned out to be the resolve to accept a discovered truth. Therefore, it is vital to the performance of Searching that the violin and cello lines are never perceived as conflicting with one another, but instead work gradually and supportively toward a unified goal.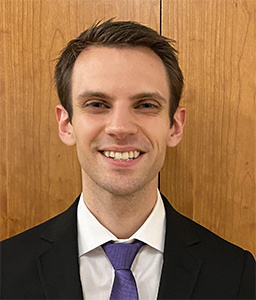 Pianist and composer Jordan Knapp is currently a candidate for the Doctor of Musical Arts degree in Performance at the University of South Carolina, where he also works as a graduate assistant, instructor in Music Theory and Aural Skills, and collaborative pianist. As a composer and lyricist, he has been commissioned by the National Association of Teachers of Singing in collaboration with the Cincinnati Song Initiative. His song cycle "Three Poems," written for vocalist Brittany Martin with original lyrics, sparked the formation of Some Strings Attached, a chamber music ensemble featuring voice, violin, viola, cello and piano. In addition to solo performing, Jordan regularly appears with Some Strings Attached as pianist and composer, and has previously performed with the South Carolina Philharmonic.
Flashing Lights is inspired by the wave-particle duality of light. Light reveals itself as a radiant wave, an ethereal symphony of oscillations that paint the cosmos with hues and patterns. It also materializes as a stream of discrete, energetic particles called photons, each with a mind of its own. My music, then, tries to explore this duality. It paints with the broad strokes of harmonious waves, creating colorful patterns and vibrant spectrums. And, it also delves into the discrete world of particles, where each note holds its unique energy, dancing through space.
Shupeng Cao is a composer, improvisor and educator based in Columbia, SC. Drawing inspiration from diverse sources such as nature, science and arts, language, social-political issues, and everyday events, his music exhibits a rich and multifaceted language. His music has been performed and read by New Sounds Quartet, The Westerlies, Dal Niente, Modern Medieval, Duo Cortona, andPlay, percussionist Ayano Takaoka and frequently by other student performers. In 2022, he received the Whittaker's Composition Commission Funds Award for his String Quartet— "A Sliver of Sky." Upcoming projects and collaborations include "Say Something," for Ecce Ensemble; "Flashing Lights," for Wet Ink Ensemble; and "Lament in Silence" for his guitarist friend, Michael Bunny.
Beyond his role as a composer, Shupeng Cao embraces improvisation as an integral part of his artistic exploration. He has actively engaged in sound experimentation and real-time interactions. Having previously served as a leader of Uncaged at East Carolina University, he collaborated with the Merce Cunningham Dance Trust, Visual Artist Natalie Miebach, and performed works by Frederic Rzewski, Richard Nelson, Danny Clay and others.
Shupeng is currently pursuing a D.M.A. degree in Composition at the University of South Carolina, studying composition with Dr. John Fitz Rogers and Dr. Man Fang. He received his M.M. in composition at East Carolina University and his B.A. in Economics at the College of William and Mary.
As someone who has grown up in the 21st century, who has never lived without computers or the internet, I understand and am passionate about the amazing innovations technology has given me. One aspect of life which is fundamentally different for my generation is the connectivity we all share. In so many ways, this ability to stay connected with so many people is a fantastic asset; it helps us stay close with those who may be physically far away from us. But complete connectivity has downsides, too. For many people, the pursuit of online connectivity removes them from those close to them in the real world. Very frequently, I see people stray away from real-life connections with a few great people, instead turning to hundreds or thousands of people online who they have never met. I believe many people in my generation have to work extra hard to maintain those real-life connections which ultimately lead to much more satisfaction and fulfillment.
In this piece, I play with the ideas of connection and division in several ways. I almost always have some 'connecting' sustain that persists throughout the piece, interrupted by many jarring 'dividers' that I almost think of as notifications. This piece attempts to illustrate a life both elevated and diminished by connectivity.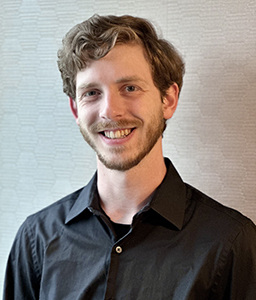 Ian Schwalbe is an up-and-coming American composer and trombonist from Alpharetta, Georgia. He is currently studying composition with John Fitz Rogers and Fang Man, and trombone with Michael Wilkinson at the University of South Carolina. He is a member of the UofSC Wind Ensemble and Symphony Orchestra, where he has accompanied soloists such as Paul Jacobs, Natasha Paremski, and Martin Bakari. He has also been a member of the Carolina Crown Drum and Bugle Corps.
As a contemporary composer, Ian enjoys writing works for a variety of chamber ensembles and brass ensembles. He has recently won the 2023 composer's competition from the British Trombone Society for his octet "Go Where You Please," and has had chamber works performed at the Atlantic Music Festival in Waterville, Maine, where he worked with composers such as George Tsontakis, Stephen Cabell, and Matthew Quayle. Other works of his are frequently performed by the University of South Carolina Trombone Choir. He has recently performed at the Brass Institutes of America festival in Wichita, Kansas, and with the South Carolina Brass Band.
About Eric Duncan
Eric Duncan is a University of South Carolina and School of Music alum. Duncan graduated from the university in 1995 with a Bachelor of Music in Composition. Duncan is the Chief Technology Officer of Synergi Partners and co-owner of Columbia area restaurants Bourbon, Black Rooster and The Dragon Room, and SoulHaus, an art gallery for emerging artists.