Dean Tayloe Harding recently announced two outstanding musicians will join the University of South Carolina School of Music faculty in Fall 2022.
Nicholas Susi, Piano and Piano Literature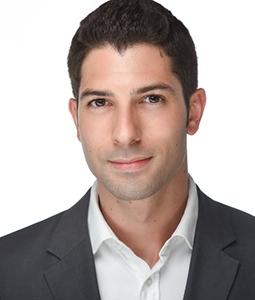 Nicholas (Nick) Susi is the School of Music's newest Assistant Professor of Piano. The WholeNote describes Susi as "an innovative musician and aggressive thinker with a gift of keyboard brilliance." His multifaceted career has included solo and concerto performance, masterclasses, teaching music theory and coordinating piano programs.
Noteworthy appearances by Susi include two concerts for Princess von Hohenzollern; his semifinalist recital during the 2014 International Franz Liszt Piano Competition (Utrecht, The Netherlands); and concerto solos with several orchestras across the United States and Germany.
A native of St. Louis, Missouri, Susi received his doctorate from the University of Michigan, with previous studies at the University of Kansas and Hochschule für Musik und Tanz Köln. Primary teachers include Zena Ilyashov, Jack Winerock, Nina Tichman, and Arthur Greene.
In 2023, Susi will serve the School of Music's Southeastern Piano Festival as associate director with newly appointed artistic director Phillip Bush and executive administrator Caroline Earp.
Mak Grgic, Guitar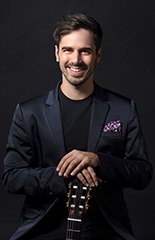 Joining as Assistant Professor of Guitar is Mak Grgić. The New York Times describes Grgić as a "gifted young artist" and the Washington Post says he is "a guitarist to keep an eye on."
An avid new music proponent, Mak has commissioned a multitude of new works for solo guitar and guitar with ensemble. Some of these include works by Michael Gordon, Julia Adolphe, Nina Senk, Leon First and Cengiz Eren, to name a few. In fall 2022 he will premiere and tour a newly commissioned guitar concerto by Michael Abels, composer for the Oscar-winning motion picture Get Out.
Born in Ljubljana, Slovenia, Grgić studied guitar in Zagreb at the Elly Basic Music Academy. By the age of 14, he was balancing world champion status in karate and a love for the guitar. Throughout his high school years, Grgic split his time between guitar concerts and professional martial arts contests across Europe and Asia. Following an injury to his left thumb, Grgić chose to focus solely on a career in music, completing a bachelor's degree at the University for Music and Performing Arts in Vienna.
Pursuing advanced studies in the U.S., Grgić was one of the first students to apply for USC Thornton's new Arts Leadership graduate program, which he incorporated into his doctoral studies in guitar. He has been a student of William Kanengiser and Scott Tennant of the Los Angeles Guitar Quartet, in addition to Brian Head, artistic director of Guitar Foundation of America. In the fall of 2017, he began the Artist Diploma program at USC, the first guitarist in the university's history to be admitted to this elite program.
Mak Grgić is also proud to be involved with the Bosana Foundation, an organization that raises money for Bosnian youth. He also regularly awards education-furthering scholarships to select students across South America.
Grgic's expansive and adventurous repertoire will offer students an exciting artistic leadership.
---
About the School of Music
The School of Music at the University of South Carolina seeks to be a model public higher education music school for America by being musically, academically and artistically excellent. We observe this value by hiring only excellent faculty; recruiting and admitting only excellent students; conducting our work in excellent facilities; creating, delivering and partnering with excellent programs at our exceptional university; and by expecting excellence in student achievement. The School of Music exists to transform lives through excellence in music teaching, performance, creative activities, research and service.