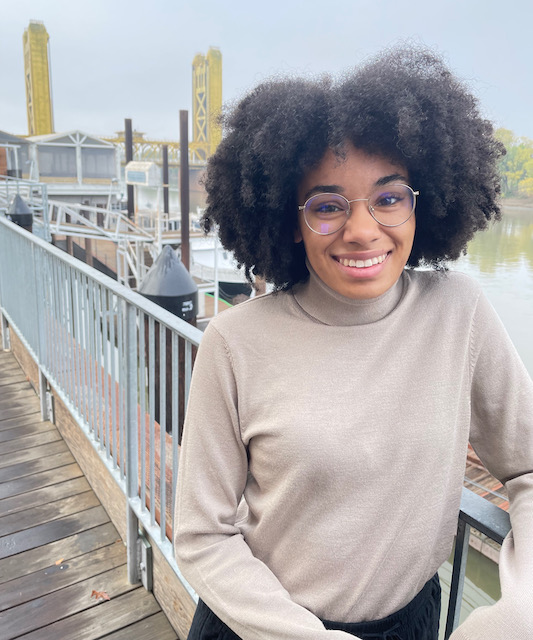 Cassandra Gibson, '21
Bachelor of Music, viola performance

Cassandra Gibson graduated from the University of South Carolina School of Music with a Bachelor of Music in Viola Performance and a minor in PR and Advertising in May of 2021. She now works at the South Carolina Philharmonic as the Youth Orchestra Manager and Marketing Associate.
While at Carolina, Cassandra studied with Dr. Daniel Sweaney, and played in the UofSC Symphony Orchestra. With a passion for the arts, marketing and music industry, Cassandra sought out unique learning experiences by interning for the South Carolina Philharmonic, UofSC School of Music and Koger Center for the Arts. In addition to her studies, Cassandra began teaching the violin and viola privately at Freeway Music and continues to maintain a studio there. Following graduation, Cassandra worked as a Marketing Assistant for the Koger Center for the Arts and UofSC School of Music on the first annual Mahogany Music Festival, which sought to highlight and promote diversity in classical music.
As an avid performer, Cassandra plays with various local orchestras and loves playing in pit orchestras. She has performed with productions of Hello, Dolly!, Disney's Beauty and the Beast and the UofSC School of Music's 2018 production of Leonard Bernstein's Mass. Most recently, she was invited to play with a black classical musician's festival, the Colour of Music, as a Section Violist in the festival's west coast debut in Sacramento, CA in November 2021.
In her spare time, Cassandra is a cat enthusiast and enjoys video games, painting and ofcourse, playing her viola.