​"…a reminder of the power of music and brotherhood."

—Mark Sullivan, All About Jazz
Some of the best music springs from strong friendships and collective experiences. Since their first meeting in 2014, Dominican-born jazz artist Guillo Carias and American jazz pianist Stephen Anderson have collaborated to create a dynamic combination of Latin and contemporary American jazz.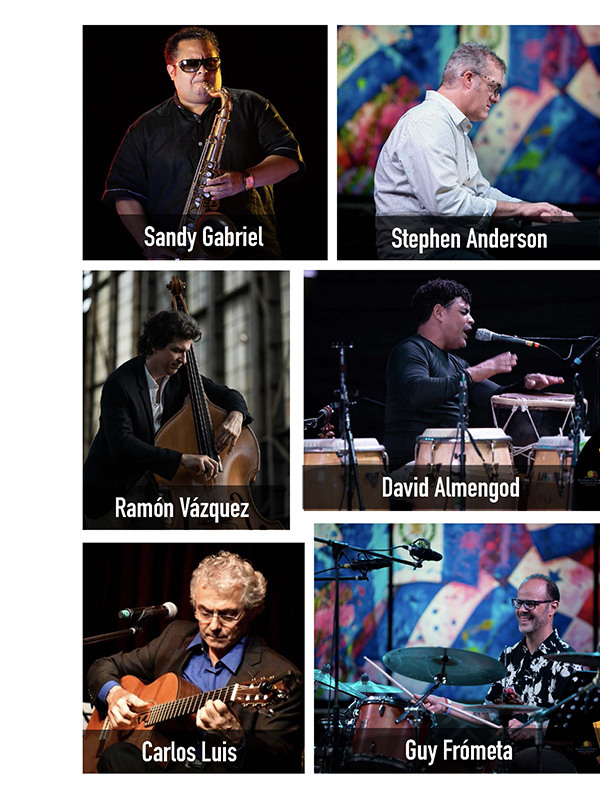 Anderson, Dominican Jazz Project band leader, says many things intrigue him about Dominican music, but he is especially interested in the combination of Afro-Cuban music and lesser-known grooves that are not commonly played in Latin jazz outside of the Dominican Republic.
Joined by a growing number of band members, Anderson and Carias released their self-titled CD The Dominican Jazz Project in 2016. Their newest CD, Desde Lejos, was recorded during 2020-21 during the COVID-19 pandemic. Members of the group were then living in the Dominican Republic, Cuba, Puerto Rico, and North and South Carolina. Their longtime bassist, Jeffry Eckels, passed away unexpectedly on July 3, 2020, before they started recording the new album.
The recording showcases the band's strength and how they worked together to create something beautiful in a challenging time. It features new works from Stephen Anderson and is inspired by folkloric rhythms and concepts from the Dominican Republic.
USC Jazz Studies is excited to bring in these wonderful artists. Director of USC Jazz Studies Matthew White and USC School of Music Professor of Double Bass and Jazz Studies Craig Butterfield will join the Dominican Jazz Project in concert at the School of Music in October. Butterfield will be on double bass and Matt White will be on trumpet.
"Dominican Jazz Project's wonderful blend of Caribbean-inspired music, contemporary jazz, compositions and virtuosity make them an exciting group to listen to, and I know they will have great things to teach our students as well."

– Craig Butterfield, UofSC Jazz Studies
The free performance is Wednesday, October 19 at 7:30 p.m. in the School of Music's Recital Hall. The group also is offering masterclasses in drumset/hand drumming to School of Music students.
Topics: USC Jazz Studies, Dominican Jazz Project