Did you miss our last Tech Tuesday Talk? Below is a list of our previous seminars.
January 26, 2021
Topic:
Digital Self-Monitoring in Behavioral Weight Loss Interventions
Michele Patel, PhD
October 27, 2020
Topic:
Using Social Media to Deliver Weight Loss Treatments on College Campuses
Melissa Napolitano, PhD
February 25, 2020
Topic:
Digital Strategies to End the HIV Epidemic among Youth
Lisa Hightow-Weidman, MD, MPH
January 28, 2020
Topic:
e-Learning to Facilitate Lifestyle Change: Developing Self-Guided, Online Modules to Enhance a Behavioral Intervention
Melissa Stansbury, MS, ACSM-EP
October 22, 2019
Topic:
Do as I Say, Not as I Did: Lessons Learned from a Text Message Delivered Sedentary Behavior Reduction Intervention
Chelsea Larsen, MPH, CHES
September 24, 2019
Topic:
Does Incorporating Financial Incentives into an Online Weight Control Program Increase Behavioral Engagement and Weight Losses Achieved?
Speaker:
August 27, 2019
Topic:
Using Ambualtory Assessment to Understand IntraIndividual, Intrapersonal, and Contextual Factors in Health Behaviors
Speaker:
Chih-Hsiang "Jason" Yang, PhD
April 23, 2019
Topic:
Social Computing and Health Informatics: Mining Big Twitter Data in regard to Diabetes, Exercise, and Obesity
Speaker:
Amir Karami, PhD
March 26, 2019
Topic:
Panel Discussion: Publishing Your Tech-Related Research
Panelists:
Andy Kaczynski, PhD
Amir Karami, PhD
Courtney Monroe, PhD
Christine Pellegrini, PhD

Moderator:
Brie Turner-McGrievy, PhD, RD
February 26, 2019
Topic:
Optimizing an mHealth Physical Activity Intervention for Breast Cancer Survivors

Speaker:
Siobhan M. Phillips, PhD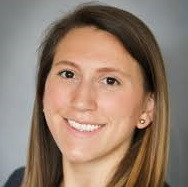 January 22, 2019
Topic:
Understanding the Dynamics of Physical Activity Using Ecological Momentary Assessment Methods

Speaker:
Jaclyn Maher, PhD
Contact:
jpmaher@uncg.edu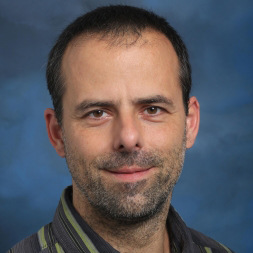 November 27, 2018
Topic:
Using Mobile Technologies in Gobal Health Research: Opportunities and Challenges

Speaker:
Jan Ostermann, PhD

October 27, 2018
Topic:
How Wearable Sensor Technologies can Improve Next-Gen Behavioral Interventions to Promote Energy Balance
Speaker:
Yue Liao, PhD
Faculty Fellow, Duncan Family Institute for Cancer Prevention and Risk Assessment
University of Texas
MD Anderson Cancer Center
September 25, 2018
Topic:
Exploring Objective Measures of Physical Activity among Combat Veterans and PTSD Symptom Severity

Speaker:
Danny Sauceda, MS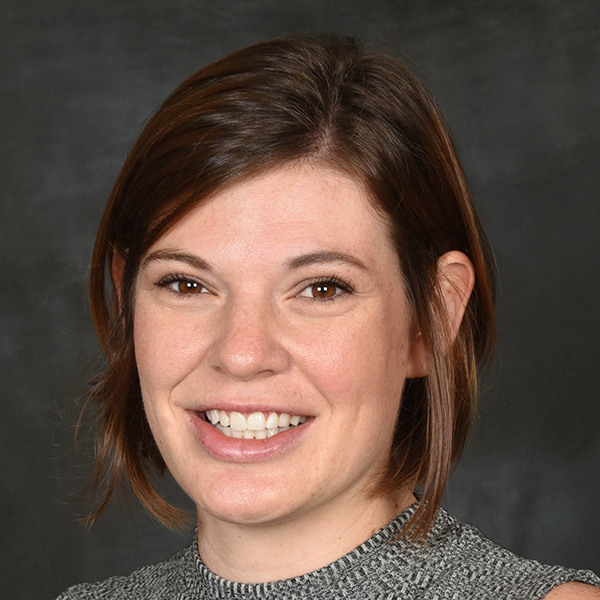 April 24, 2018
Topic:
Flex-An App that Applies Associative Learning Theory with Gamification to Target Non-Conscious Physical Activity Behavioural Biases

Speaker:
Amanda Rebar, PhD
Senior Research Fellow, Central Queensland University, Australia
March 27, 2018
Topic:
Tracking Wrist Motion to Detect and Measure Energy Intake

Speaker:
Adam Hoover, PhD
Eric Muth, PhD
February 27, 2018
Topic:
A Distance and Technology Based Translation of the Look AHEAD Intensive Lifestyle Intervention
Speaker:
Becca Krukowski, PhD

January 23, 2018
Topic:
Just Early Non-Response to an Internet-Delivered Weight Loss Program: How to Know It When You See It and What to Do
Speaker:
Jessica Unick, PhD

November 28, 2017
Topic:
There is an "I" in Exercise: Leveraging Smartphones to Understand Time-Varying Intra-Individual Antecedents of Exercise Behavior
Speaker:
Kelley Strohacker, PhD
University of Tennessee, Knoxville

October 24, 2017
Topic:
Prospects for Breakthroughs in Behavioral Science: Is There a Role for Genomics?
Speaker:
Colleen McBride, PhD
Rollins School of Public Health
Emory University

September 26, 2017
Topic:
Just-in-Time: Using digital technology and real time, real world assessment to shift how behavioral scientists design interventions
Speaker:
Diane Ehlers, PhD

April 11, 2017
Topic:
Harnessing the Cognitive Power of IBM Watson to Enhance Academic Research
Speaker:
Jim Stritzinger, USC Arnold School of Public Health
Sourav Mazumder, IBM
Neset Hikmet, PHD, USC College of Engineering & Computing

March 14, 2017
Topic:
From Conception to Delivery: the Development of a Mobile Health Intervention for targeting Weight, Stress, and Social Support among Pregnant Women
Speaker:
Alicia Dahl
PhD Candidate
Health Promotion, Education and Behavior
USC Arnold School of Public Health
February 14, 2017
Topic:
Expecting the Unexpected with Technology-Supported Behavioral Interventions
Speaker:
Christine Pellegrini, Ph.D.
Assistant Professor
Department of Exercise Science
USC Arnold School of Public Health

January 10, 2017
Topic:
Behavioral Weight Control in a Wired World: Over a decade of RCTs to Improve Technology-Assisted Weight Control" Challenges and Opportunities in Social Networking Research: Insights from the NETworks for Weight Loss Study
Speaker:
Delia West, Ph.D.
Professor
Department of Exercise Science
Director, TecHealth
USC Arnold School of Public Health
October 13, 2016
Topic:
Challenges and Opportunities in Social Networking Research: Insights from the NETworks for Weight Loss Study
Speaker:
Courtney Monroe, Ph.D.
Assistant Professor
Department of Health Promotion, Education and Behavior/TecHealth
USC Arnold School of Public Health

September 13, 2016
Topic:
Computerized training of single-word production in speakers with aphasia or apraxia of speech
Speaker:
Dirk B. den Ouden, Ph.D.
Associate Professor
Director, Neurolinguistics Laboratory Communication Sciences and Disorders
USC Arnold School of Public Health

May 10, 2016
Topic:
Stress Management: There's an app for that
Speaker:
Sandra Coulon, Ph.D.
Psychologist
Primary Care Mental Health Integration, Ralph H. Johnson Veterans Affairs Medical Center, Charleston, SC

April 12, 2016
Topic:
Women's Health in the Digital Age
Speaker:
Beth L. Sundstrom, Ph.D., M.P.H.
Co-Director, Women's Health Research Team
Faculty, Public Health
Graduate Faculty, University of Charleston
College of Charleston, South Carolina

March 15, 2016
Topic:
Everything you ever wanted to know about SBIR / STTR applications and then some
Speaker:
Chad Hardaway
Associate Director – Office of Economic Engagement
Director – Technology Commercialization Office
University of South Carolina

February 9, 2016
Topic:
Why grandma needs a robot in her retirement
Speaker:
Jenay M. Beer, Ph.D.
Assistant Professor
Director of the Assistive Robotics and Technology Lab (ART Lab)
Associate Director of Usability for SmartHOME Research Initiative
College of Engineering & Computing, and College of Social Work
University of South Carolina

January 12, 2016
Topic:
Using Technology for Weight Loss
Speaker:
Brie Turner-McGrievy, Ph.D., M.S., R.D.
Assistant Professor
Department of Health Promotion, Education, and Behavior
Arnold School of Public Health, University of South Carolina