Save the Date!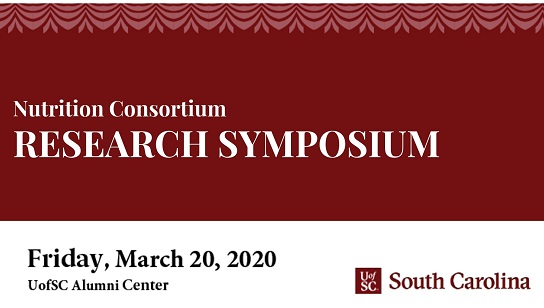 Details and Call for Abstracts Coming Soon!
UofSC Nutrition Research Day: Share, Discover, Connect


Congratulations to the 2019 awardees of the Nutrition Consortium's annual Research Symposium!
The University of South Carolina's Nutrition Consortium Annual Symposium, "UofSC Nutrition Research Day: Share, Discover, Connect" was a grand success!
The symposium seeked to encourage collaboration and generate and communicate knowledge across the spectrum of nutrition research.
2019 Winners


Abstract and Oral Presentation Student Award

Marilyn Wende, Health Promotion, Education and Behavior

Posters
First Place - Rodrick Dugger, Exercise Science
Second Place- Omonefe Omofuma, Epidemiology
Barbara Bujak, Health Promotion, Education and Behavior
Third Place - Paul Vecchiarelli, Environmental Health Sciences
Nazratun Monalisa, Health Promotion, Education and Behavior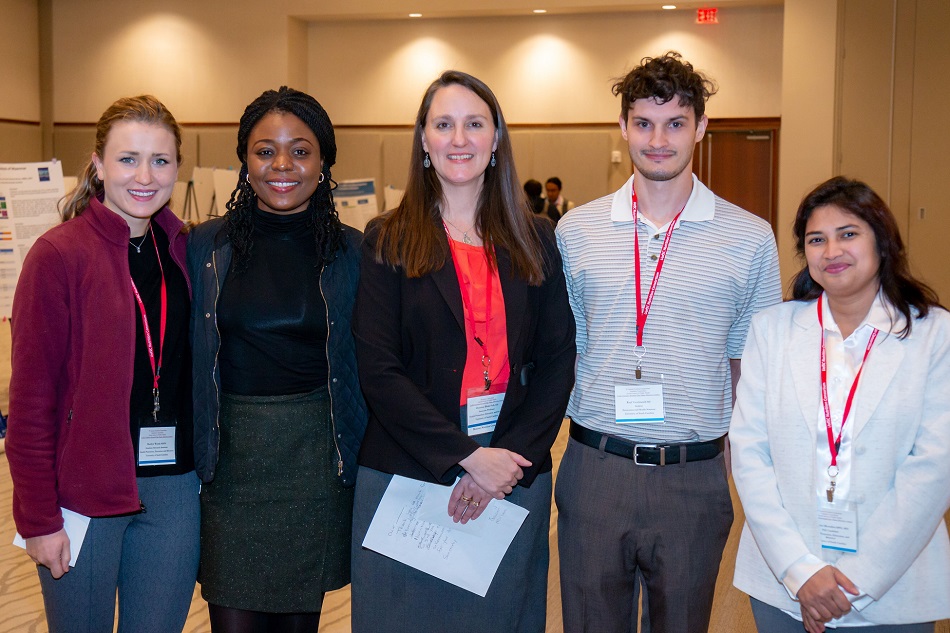 We appreciate your attendance and look forward to continuously making the annual symposium a success. Please take a few minutes and provide us with your feedback.

Symposium Foci
Ensuring food security
Understanding and influencing food choice for health promotion
Assessing dietary patterns in development, health, and disease
Promoting maternal, infant, and child nutrition
Preventing childhood obesity
Developing and using technology to measure and promote healthy dietary intake
Evaluating optimal nutrition for healthy aging, peak performance, and chronic disease prevention

About the 2019 Keynote
Dr. Solveig Cunningham is Associate Professor of Global Health at Emory University's Rollins School of Public Health, with affiliated appointments in the Division of Nutrition, the Department of Sociology, and the Department of Epidemiology at Emory. She was trained in Demography and Sociology (PhD), International Development (MSc) and Chronic Disease Epidemiology (Postdoc), with specialization in obesity and diabetes, contextual factors of chronic diseases, and the implications of early life exposure for long-term health. Her research has included work in the U.S., India, Sub-Saharan Africa, the Middle East, and Europe and employs quantitative and qualitative methods of data collection and analysis. Her articles have been published in leading journals, including New England Journal of Medicine, American Journal of Public Health, Social Science and Medicine, and Demography. She has received several recognitions, including the ASPPH/Pfizer Young Investigators Award for Distinguished Research in Public Health for 2015. Her research has generated interest outside of academia, including The New York Times, USA Today, NPR, and NBC Nightly News. Her research has also been engaged in policy discussions, including the American College of Endocrinology Consensus Statement on Obesity.