Message from the Director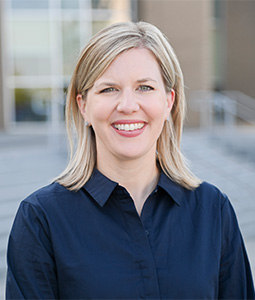 The Rural and Minority Health Research Center at the University of South Carolina focuses on investigating persistent inequities in health status within rural and minority populations in the United States, with an emphasis on inequities stemming from socioeconomic status, race and ethnicity, access to healthcare services, and other macro level factors. Faculty currently affiliated with the Center come from multiple departments within the Arnold School of Public Health and units across campus including the College of Nursing and School of Medicine.
We strive to make our research findings useful to organizations and individuals working to improve the health status and quality of life for rural and minority communities. Many of our research projects are available for download on this website. We always welcome questions and ideas about rural and minority health research priorities, policy and administration. If you are a student or faculty member interested in collaborating with the Center, please reach out to us!
Elizabeth Crouch, Ph.D. Director

History & Mission
Over the past 18 years, the South Carolina Rural Health Research Center, directed by Dr. Janice C. Probst from the Department of Health Services Policy and Management, has taken a key leadership role within the school on health disparities-related research initiatives. Nationally known for their work in both rural and minority health research, the Center relaunched in fall of 2018 as the Rural and Minority Health Research Center. In April of 2022, Dr. Elizabeth Crouch and Dr. Peiyin Hung both from the Department of Health Services Policy and Management stepped into the leadership positions of Director and Deputy Director, respectively.
The Rural and Minority Health Research Center's mission is to illuminate and address the health and social inequities experienced by rural and minority populations to promote the health of all through policy-relevant research and advocacy .
Funding
The Rural and Minority Health Research Center is funded by federal, state, and local grants, contracts, and cooperative agreements. The Federal Office of Rural Health Policy (FORHP), Health Resources and Services Administration (HRSA) of the U.S. Department of Health and Human Services (HHS) under grant number U1C45498 provides for the Rural Health Research Center Cooperative Agreement. For more information about FORHP and its programs visit Rural Health and Research Policy Programs .
The content of this website is that of the author(s) and does not necessarily represent the official views of, nor an endorsement, by HRSA/HHS, or the U.S. Government.

Our Address