Faculty and Staff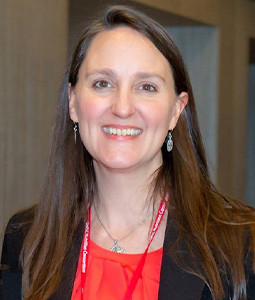 Christine Blake, Ph.D.
Director 803-777-1484 ceblake@mailbox.sc.edu
Kelli DuBois
Event Supervisor & Student Affiliate Liaison kdubois@email.sc.edu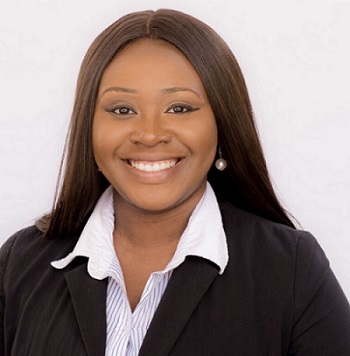 Jalena James
Communications Coordinator 803-777-9933 jalenaj@email.sc.edu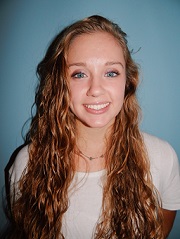 Emma Kenney
Program Coordinator emkenney@email.sc.edu
Affiliated Scholars
The Consortium is comprised of outstanding interdisciplinary scholars in meaningful research and transformational activities in the field of nutrition. Through an application and review process, an Affiliated Scholar status is granted to individuals. The Consortium provides a wide range of supportive services to Affiliated Scholars, including networking opportunities through the seminar series and annual symposium.
Become an Affiliate
Students interested in becoming an affiliate should submit the student application for consideration.
Faculty and Staff interested in becoming an affiliate should submit the faculty and staff application.
Current Affiliated Scholars
Adams, Swann, Ph.D.
Associate Professor, College of Nursing & Department of Epidemiology and Biostatistics, Arnold School of Public Health
Arent Shawn, Ph.D., CSCS*D, FISSN, FACSM
Professor and Chair, Exercise Science, Arnold School of Public Health
Armstead, Cheryl Ph.D.
Associate Professor, Department of Psychology, College of Arts and Sciences
Beets, Michael, Ph.D.
Professor, Department of Exercise Science, Arnold School of Public Health

Bell, Bethany, Ph.D.
Associate Professor, College of Social Work

Blake, Christine, Ph.D., RD
Associate Professor, Department of Health Promotion Education and Behavior, Arnold School of Public Health, Director, Nutrition Consortium

Burch, Jim, Ph.D.
Associate Professor, Department of Epidemiology and Biostatistics, Arnold School of Public Health

Campbell, Jeffrey Ph.D.
Assistant Professor, Department of Retailing, The College of Hospitality, Retail, and Sport Management

Davis, Mark, Ph.D.
Professor, Department of Exercise Science, Arnold School of Public Health, Director of Exercise Biochemistry Laboratory

Davis, Rachel, Ph.D.
Assistant Professor, Department of Health Promotion Education and Behavior, Arnold School of Public Health

Draper, Carrie, MSW
Research Associate, Department of Health Promotion, Education, and Behavior, Arnold School of Public Health
Fram, Maryah, Ph.D.
Associate Professor, College of Social Work

Frongillo, Edward, Ph.D.
Professor, Department of Health Promotion Education and Behavior, Arnold School of Public Health, Director, Global Health Initiatives

Geidel, Gwendelyn, Ph.D., JD
Research Professor, Department of Earth and Ocean Sciences Director, Environment and Sustainability Program

Hebert, James, ScD
Health Sciences Distinguished Professor, Dept of Epidemiology and Biostatistics, Director, Statewide Cancer Prevention & Control Program, Hollings Cancer Center

Huhns, Michael, Ph.D.
NCR Distinguished Professor Emeritus of Computer Science and Engineering, College of Engineering and Computing

Hurley, Tom, MS
Senior Biostatistician, and Manager of the Diet Assessment Unit, Department of Epidemiology and Biostatistics, Arnold School of Public Health
Jones, Sonya, Ph.D.
Associate Professor, Department of Health Promotion, Education and Behavior, Arnold School of Public Health, Director of Center for Research in Nutrition and Health Disparities

Kaczynski, Andrew T., Ph.D.
Assistant Professor, Co-investigator of Prevention Research Center, Dir. Of BEACH Lab Department of Health Promotion, Education and Behavior, Arnold School of Public Health

Lane-Cordova, Abbi, Ph.D.
Assistant Professor, Exercise Science, Arnold School of Public Health
Liese, Angela, Ph.D.
Professor, Department of Epidemiology and Biostatistics , Arnold School of Public Health
Liu, Jihong, ScD
Professor, Department of Epidemiology and Biostatistics, Arnold School of Public Health

Merchant, Anwar, ScD
Professor, Director of Curriculum Development Department of Epidemiology and Biostatistics, Arnold School of Public Health
Montgomery, Kara, DrPH
Clinical Associate Professor, Undergrad Student Services , Department of Health Promotion Education and Behavior, Arnold School of Public Health
Moore, Jr., Douglas Spencer Ph.D., MA, MPH
Associate Professor, Arnold School of Public Health
Moran, Robert, Ph.D.
Assistant Professor, Graduate Director of Biostats, Department of Epidemiology and Biostatistics , Arnold School of Public Health
O'Neill, Jennifer
Graduate Director, MPH and MPS Programs, Clinical Assistant Professor, Department of Exercise Science, Arnold School of Public Health
Ozturk, Orgul
Associate Professor, Department of Economics, Darla Moore School of Business
Pate, Russ, Ph.D.
Professor, Department of Exercise Science, Arnold School of Public Health, Director of Children's Physical Activity Research Group
Probst, Jan, Ph.D.
Professor, Department of Women's Studies Program, Director Emerita of Rural and Minority Health Research Center
Rosemond. Tiara, PhD, MPH, CHES
Senior Research Associate, Center for Child and Family Studies, College of Social Work
Saunders, Ruth, Ph.D.
Professor Emerita, Department of Health Promotion Education and Behavior, Arnold School of Public Health
Shapiro, Cheri, Ph.D.
Associate Professor, Department of Psychology, College of Arts and Sciences, Director of Institutions For Families in Society
Spencer, Mindi, Ph.D.
Associate Professor, Department of Health Promotion, Education, and Behavior; Institute for Southern Studies
Steck, Susan, Ph.D.
Professor, Department of Epidemiology and Biostatistics, Arnold School of Public Health
Thrasher, Jim, Ph.D.
Professor, Department of Health Promotion Education and Behavior, Arnold School of Public Health
Torres, Myriam Elsa, Ph.D.
Clinical Associate Professor, Department of Epidemiology and Biostatistics, Arnold School of Public Health, Director of Consortium for Latino Immigration Studies,
Torres-McGhee, Toni, Ph.D., SCAT, ATC
Associate Dean for Diversity, Equity, & Inclusion , Arnold School of Public Health, Associate Professor/Director of Athletic Training Programs, Post-Professional Athletic Training Program Director, Department of Exercise Science
Turner-McGrievy, Gabrielle, Ph.D., MS, RD
Associate Professor, Department of Health Promotion Education and Behavior, Arnold School of Public Health, Deputy Director of SmartState Tech Center to Promote Healthy Lifestyles
Walsemann, Katrina, Ph.D.
Associate Professor, Department of Health Promotion Education and Behavior, Arnold School of Public Health, Undergraduate Director, Director, Carolina Consortium on Health, Inequalities, and Populations (CHIP)
Warren, Andrea, Ph.D.
Research Associate, Department of Health Promotion Education and Behavior, Arnold School of Public Health

Weaver, Glenn, Ph.D.
Assistant Professor, Exercise Science, Arnold School of Public Health
West, Delai, Ph.D.
Professor, Exercise Science, SmartState Endowed Chair and Director, Technology Center to Promote Healthy Lifestyles (TecHealth), Faculty Affiliate, Prevention Research Center
Wilcox, Sara, Ph.D.
Professor, Department of Exercise Science, Arnold School of Public Health, Director, Prevention Research Center
Wilson, Beverly Y., BA
Program Coordinator I, University of South Carolina School of Medicine, Executive Director, FoodShare
Wilson-King, Dawn, Ph.D.
Professor, Department of Psychology, College of Arts and Sciences
Younginer, Nicholas, Ph.D.
Research Associate, Department of Health Promotion Education and Behavior, Arnold School of Public Health
Zarrett, Nicole, Ph.D.
Associate Professor, Department of Psychology, College of Arts and Sciences
Student Affiliates
Zoe Grooms
Exercise Science, Sponsor: Dr. Ruth Sanders

Mandelbaum, Jennifer, MPH
Health Promotion, Education, and Behavior, Affiliate Sponsor: Dr. Rachel Davis
Okpara, Nkechi, MS
Health Promotion, Education, and Behavior, Affiliate Sponsor: Dr. Brie Turner-McGrievy
Omebeyinje, Mayomi, MSC, PH
Environmental Health Sciences, Affiliate Sponsor: Dr. Jim Burch
Smith, Allison, MS, SCAT, ATC
Exercise Science, Affiliate Sponsor: Dr. Toni Torres-McGhee
Stowe, Ellen, MPH
Health Promotion, Education, and Behavior, Affiliate Sponsor: Dr. Andrew Kaczynski
Uriegas, Nancy, MS, SCAT, ATC
Exercise Science, Affiliate Sponsor: Dr. Toni Torres-McGhee
Wende, Marilyn, MSPH
Health Promotion, Education, and Behavior, Affiliate Sponsor: Dr. Andrew Kaczynski
Steering Committee
Blake, Christine, Ph.D., Associate Professor, Department of Health Promotion Education and Behavior, Arnold School of Public Health, Director, Nutrition Consortium
Frongillo, Edward, Ph.D., Professor, Department of Health Promotion Education and Behavior, Arnold School of Public Health, Director, Global Health Initiatives
Jones, Sonya, Ph.D., Associate Professor, Health Promotion, Education and Behavior
Lane-Cordova, Abbi, Ph.D.
Assistant Professor, Exercise Science, Arnold School of Public Health
Liese, Angela, Ph.D., Professor, Department of Epidemiology and Biostatistics
Steck, Susan, Ph.D., Professor, Department of Epidemiology and Biostatistics, Arnold School of Public Health
Turner-McGrievy, Brie, Ph.D., Associate Professor, Department of Health Promotion Education and Behavior, Arnold School of Public Health
Weaver, Glenn, Ph.D.
Assistant Professor, Exercise Science, Arnold School of Public Health
Younginer, Nicholas, PH.D. , Research Associate, Department of Health Promotion Education and Behavior, Arnold School of Public Health,