Arnold School Awards
Gerry Sue Arnold Alumni Award: Megan Weis



Megan Weis is a two-time alumna of the Arnold School's Department of Health Promotion, Education, and Behavior – graduating with a Master of Public Health in 2002 and then a Doctor of Public Health in 2012. Between her degrees, Weis worked for the South Carolina Department of Health and Environmental Control 's (SC DHEC) Pregnancy and Risk Assessment Monitoring System and Injury and Violence Prevention division.
In 2007 – the same year she began her doctoral studies – Weis co-founded the South Carolina Institute of Medicine and Public Health, where she worked for more than 12 years. In 2020, she joined the UofSC School of Medicine as a research assistant professor and as director of community engagement with the SC Center for Rural and Primary Healthcare. In addition to serving on numerous committees and task forces to improve health throughout the state, Weis has taught many courses as an Arnold School adjunct faculty member.
For her efforts, Weis has been recognized with the Health Education Professional of the Year Award (South Carolina Association for the Advancement of Health Education, 2007), the President's Award (SC Public Health Association (SCPHA), 2010) for establishing a student forum that later became the student section, and the Lucinda Thomas Award for Outstanding Contributions in Community Health (SCPHA, 2013). In both 2007 and 2017, Weis received SCPHA's Michael D. Jarrett Excellence in Customer Service Award, and in 2019, she won the James A. Hayne Award and The Voice of Public Health Award from SCPHA.
"Dr. Weis is a public health leader in South Carolina who has made tremendous strides in bridging the gap between research and practice, particularly in medically underserved communities. She is also a leading voice in health policy and a committed teacher, mentor, and student advocate, " says Jennifer Mandelbaum, a Ph.D. in Health Promotion, Education, and Behavior candidate and program evaluator with SC DHEC. "Dr. Weis's dedication to community engagement, multidisciplinary collaborations, and educating the next generation of public health professionals make her an exemplary Arnold School graduate and deserving of this honor."
This award is open to all alumni who graduated less than 10 years prior to the current year. Alumni whose work has both made a difference to the profession and in the health of an identified community or population are eligible for this award.
---
Norman J. Arnold Alumni Medal: Byung-Mu Lee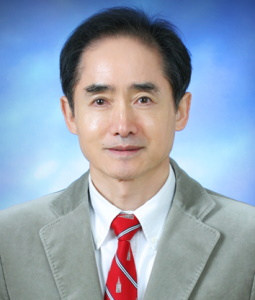 Byung-Mu Lee graduated with a Master of Science in Public Health from the Arnold School's Department of Environmental Health Sciences in 1987. He continued his training with a Doctor of Public Health at Columbia University and a postdoctoral research fellowship at Johns Hopkins University. Lee served as a visiting research professor at the National Institute of Environmental Health Sciences before returning home to South Korea.
With a focus on human and mammalian toxicology, Lee has spent his career as a professor of toxicology in Sungkyunkwan University's College of Pharmacy. The internationally renowned researcher has published more than 230 peer-reviewed journal articles and 20 book chapters.
He has held numerous leadership and service positions, such as deputy editor for the Journal of Toxicology and Environmental Health, editorial review board member for Environmental Health Perspectives, advisory editor for Archives of Toxicology, research advisor to the South Korean Government Ministry of Food and Drug Safety, committee advisor to the Ministry of Science, Future Planning, the Ministry of the Environment, and the Ministry of Human Health & Welfare in South Korea, president of the 13th International Congress of Toxicology (2013), and vice president for the International Association of Environmental Mutagenesis and Genomics Society, and past president for the Korea Society of Toxicology and Korea Environmental Mutagen Society. Lee's honors include the Young Scientist Award, Brookhaven Symposium (USA), the Yun Ho Lee Award of Scientific Merit (International Aloe Science Council, USA), and the Merit Award from the Minister and Ministry of Food Drug Safety (Republic of Korea). He also holds the title of Honorary President for both the Korean Society of Toxicology and the Korean Environ Mutagen Society.
"Dr. Lee has indeed had a very distinguished career but yet he has still taken the time to be on student committees here at UofSC, helping us train the next generation of public health professionals," says Geoff Scott, chair of the environmental health sciences department. "His achievements in the areas of environmental toxicology and carcinogenesis have had a profound impact on students and faculty at institutions of higher learning as well as the public health of people around the world."
This award is open to all alumni who graduated more than 10 years prior to the current year. Eligible alumni should demonstrate work that has had both a positive impact on the profession and on the health of an identified community or population and has brought recognition to the Arnold School of Public Health.
---