July 3, 2023 | Erin Bluvas, bluvase@sc.edu
Originally from Pennsylvania, Catherine Christian moved to South Carolina after graduating from high school. She studied sociology at the College of Charleston and then gained experience with multiple populations in the field of social services.
In both the South Carolina Low Country and in Seattle, Washington, Christian connected vulnerable groups with much-needed services. With a focus on advocacy, her roles have supported children, adults with disabilities and domestic violence survivors.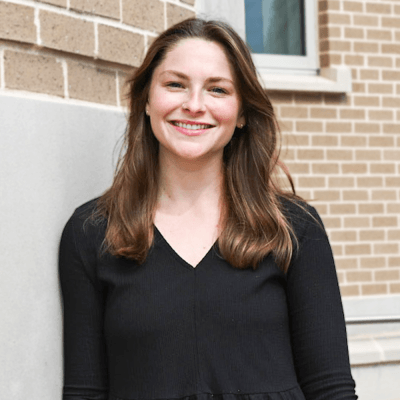 "It was not until I started my work in social services that I came to recognize the substantial differences in health care access and awareness across these communities," Christian says. "Through this work, I became increasingly interested in how my career could work to not just advocate for these populations, but actually design policy directly for them."
One experience that stands out for Christian was the year she spent volunteering at Planned Parenthood as she wrapped up her undergraduate studies. Her job was to escort patients in and out of the health clinic safely – often amidst protests outside the front doors.
"I credit this role as the jumping off point that inspired me to pursue a graduate degree in public health," Christian says. "I am very interested in studying reproductive health care policy, specifically its relevance in today's political climate and the influence of government on health care decision making."
Currently the community health coordinator for the Summerville Family YMCA, Christian has found that the Online Master of Public Health in Health Promotion, Education, and Behavior – Professional Program offers the perfect path for pursuing a graduate degree in the field. The asynchronous, distance education format affords the flexibility she needs to continue her full-time position overseeing chronic disease programs (e.g., diabetes, high blood pressure).
"I always encourage future and potential students to look at education as simply an opportunity to learn and not necessarily a means to an end," says Christian, who graduates next year and plans to build a career marrying her interest in health care policy making with her desire to serve the community in the area of reproductive care. "You do not have to know what you want to do or even how you are going to do it, you just need to want to invest in learning and yourself. I feel lucky to be studying at USC where there are countless resources to students; you just need to take advantage of them."
---