April 19, 2023 | Erin Bluvas, bluvase@sc.edu
Growing up in a family with a strong history of Chinese medicine, Longgang Zhao understood the vital role of health from an early age. After discovering an aptitude for biology and mathematics during high school in his small town of Shandong, located in a county in the east of China, Zhao decided to follow in his family's footsteps. At Qingdao University, the preventive medicine student received three years of medical and two years of public health training.
"I learned about human diseases in medical school and gained practical experience in hospitals and at the Centers for Disease Control in diagnosing, treating, and controlling illnesses, but I found identifying the causes of diseases to be even more intriguing," says Zhao, who became interested in nutrition and human health during his bachelor's program and decided to pursue a master's degree.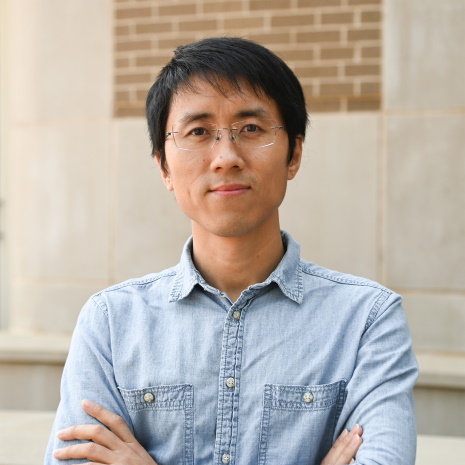 As an epidemiology and biostatistics student at Fudan University, he honed his skills in research design, data analysis and scientific writing. After graduation, Zhao knew that a doctoral degree would be essential to conducting the rigorous, high-quality research required to fully understand the relationship between nutrition and health.
"Deciding to attend USC was a journey of self-reflection and discovery that was influenced by a combination of factors," he says. "My friend Jiali Zheng, a previous student at USC, highly recommended that I apply to the program."
Zhao was also looking for a peaceful city where he could focus on his doctoral program and research, and Columbia fit the bill. Finding the right mentor was the final key factor, and Zhao was thrilled to form an instant connection with professor and Ph.D. in Epidemiology graduate director Susan Steck over their shared interests.
"Under Dr. Steck's guidance, I have learned how to formulate research questions and translate them into actionable research plans, conduct studies and publish findings," says Zhao, who graduates this May with more than 30 peer-reviewed papers to his name. He is also a finalist for the American Society for Nutrition's Student Interest Group Student Awards and Emerging Leaders in Nutrition Science Poster Competition. "Beyond her professional expertise, I have also benefited greatly from her mentorship in terms of how to be a helpful and effective collaborator. All of these experiences will undoubtedly have a significant impact on my future career."
The next step in that career will involve studying liver diseases and cancers as a postdoctoral research fellow at Harvard Medical School. Zhao is particularly interested in the role of nutrition, lifestyles, metabolic factors and genetics. Long term, he aims to identify the causes of liver disease and cancer at the population level and use this information to inform disease prevention efforts.
"People often make the best choices they can with the information they have," the Norman J. Arnold Doctoral Fellow says. "However, it's impossible to know exactly what will happen as a result of our choices. That's why I recommend choosing what you love and then loving your choice."