March 10, 2023 | Erin Bluvas, bluvase@sc.edu
The National Association of Athletic Trainers has selected exercise science associate professor Toni Torres-McGehee as a 2023 recipient of the organization's Athletic Trainer Service Award. This honor recognizes recipients for their contributions to professional associations, community organizations, grassroots public relations efforts and service as a volunteer athletic trainer.
"Being a first-generation student, I was extremely blessed to have great mentors and support throughout my academic journey and career," says Torres-McGehee, who also found inspiration in mother's dedication to serving their church and community. "As I have grown into my leadership roles over the years, I do my best to model myself as a servant leader."
Those leaderships roles have been numerous over the years. These days, Torres-McGehee is the director of athletic training programs, the post-professional athletic training program director and associate dean for diversity, equity and inclusion at the University of South Carolina's Arnold School of Public Health. She was recently chosen as president-elect for the Commission on Accreditation of Athletic Training Education, where she began her service 10 years ago. Initially serving as an accreditation site visitor and peer review team member, she was later selected to serve on the Board of Commissioners as chair of the Diversity, Equity, and Inclusion and Leadership Development Committee (pictured above, Torres-McGehee is center left) she helped create.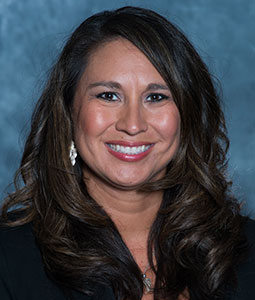 For the National Association of Athletic Trainers, which Torres-Mcgehee has supported since 2000, she has served as the liaison for the Female Athlete Triad Coalition and as a proposal reviewer and free communications moderator for its Foundation. Other national service positions include expert panelist and examiner for the Board of Certification and committee member for the Strategic Health Initiative on Women, Sport, and Physical Activity with the American College of Sports Medicine.
Regionally, Torres-McGehee has held numerous service positions with the Mid Atlantic Athletic Training Association, Southeast Athletic Trainers Association, and Southeast American College of Sports Medicine, including roles such as reviewer, member and chair of multiple committees. At the local level, she has contributed her time and talents to the South Carolina Athletic Training Association, the USC Marching Band, performing arts groups, and various athletic teams. Her work as a graduate director to coordinate the placement and service of Post-Professional Athletic Training program students at 35 institutions in the Midlands area has expanded her impact even further.
"Toni's primary goals for the athletic training graduate programs have always been to provide athletic training services to the community and to create an environment for early-career athletic trainers to grow their knowledge and skills through mentorship and continuing education," says Dawn Emerson, exercise science clinical assistant professor. "She has cultivated many partnerships to support athletic trainers in our community, which has resulted in a steady increase in the number of service contracts between the university and agencies across the state, including in rural and underserved areas."
---
Related:
Toni Torres-McGehee named president-elect for Commission on Accreditation of Athletic Training Education
Toni Torres-McGehee receives Academic Leadership Development Program Alumni Fellowship from the SEC
Toni Torres-McGehee named Associate Dean of Diversity, Equity and Inclusion