November 14, 2023 | Erin Bluvas, bluvase@sc.edu
The unexpected passing of Distinguished Professor Emeritus Steven N. Blair last month has had a widespread impact on Arnold School faculty, staff, students, alumni and friends. A member of both the Department of Exercise Science and the Department of Epidemiology and Biostatistics, his pioneering work in the field of exercise epidemiology reached far beyond the University of South Carolina and spanned six decades. However, the prolific Blair accomplished more than most could in a century-long career, resulting in many of the highest honors in the fields of kinesiology and public health.
"According to his brother, Aaron Blair, Dad excelled in so many sports growing up but especially football and basketball," says Blair's daughter Ann Blair Kennedy, who followed in his footsteps with a doctoral degree from the Arnold School and a health-focused career as a clinical associate professor at the USC School of Medicine Greenville. "His uncle encouraged him to go to college to escape the midwestern weather faced by our family of farmers, and he planned to become a football and track coach. The rest is history."
Blair followed that passion by studying physical education at Kansas Wesleyan University in his home state and then sticking around for a year to teach and coach. Next, he followed his mentor to Indiana University to complete master's and doctoral degrees in the field – finally making the move to USC in 1966.
During his first tenure at the Arnold School – which spanned 18 years – Blair worked his way up from instructor to professor and established the Human Performance Laboratory. In the mid-1970s, he laid the foundation for what has become one of the nation's strongest exercise science programs by helping USC secure NIH funding to participate in the Multiple Risk Factor Intervention Trial (the university's largest grant at the time). This funding provided the resources to enhance the laboratory facilities and grow the research staff expertise for exercise testing and programming that helped develop an internationally recognized graduate program.
He also spent two years as a postdoctoral scholar in preventive cardiology at the Stanford University School of Medicine where he met his long-term mentor Ralph Paffenbarger. By this point, Blair had distinguished himself as an expert in physical fitness and one of the fathers of exercise epidemiology.
In 1980, he was recruited to lead The Cooper Institute (first as director and later as president and CEO) and selected as a Benjamin Meaker Visiting Professor at the University of Bristol. At the Institute, his groundbreaking work on the Aerobics Center Longitudinal Study demonstrated that cardiorespiratory fitness reduces the risk for cardiovascular disease, type 2 diabetes, certain cancers and all-cause mortality.
With many more accolades to come, Blair received more than 30 major honors during this time, including alumni awards from his alma maters and many others from professional, scientific and service organizations. He also led the American College of Sports Medicine and the National Academy of Kinesiology as president and received honorary doctoral degrees from three universities (he would receive a fourth in 2017). In 1996, Blair served as senior scientific editor of the Surgeon General's Report on Physical Activity and Health, a landmark publication establishing the role of physical activity as a public health priority in the U.S.
After more than two decades with The Cooper Institute, Blair returned to the Arnold School in 2006 to the delight of colleagues and students. He already had more than 300 scientific papers to his name – though he had well over 800 more to contribute before reaching his career total of nearly 1200.
Blair was thrilled to return to his original academic home and be closer to his children and grandchildren. Meanwhile, his research and influence continued to grow. Famously quoted as saying, "The best exercise is the one you will do consistently," Blair is credited with providing scientific evidence for and spreading the message that any exercise is better than none. Individuals and populations can receive benefits from any type of movement.
The worldwide community of exercise scientists recognized his contributions to physical fitness, body composition and chronic disease with invitations for lectures and collaborations. Every year brought additional honors, including the Folksam Epidemiology Prize (Karolinska Institute), the Population Science Research Prize (American Heart Association), Bloomberg Manulife Prize (McGill University), Phillip Noel Baker Award (international Council of Sport Science and Physical Education), INSPIRE Award (International Council on Active Aging), Mikey Stunkard Lifetime Achievement Award (The Obesity Society), and Lifetime Achievement Award (President's Council on Fitness, Sports and Nutrition). At home, Blair was recognized with the Arnold School's James E. Clyburn Public Health and Health Disparities Award and the USC Educational Foundation Award for Research in Health Sciences.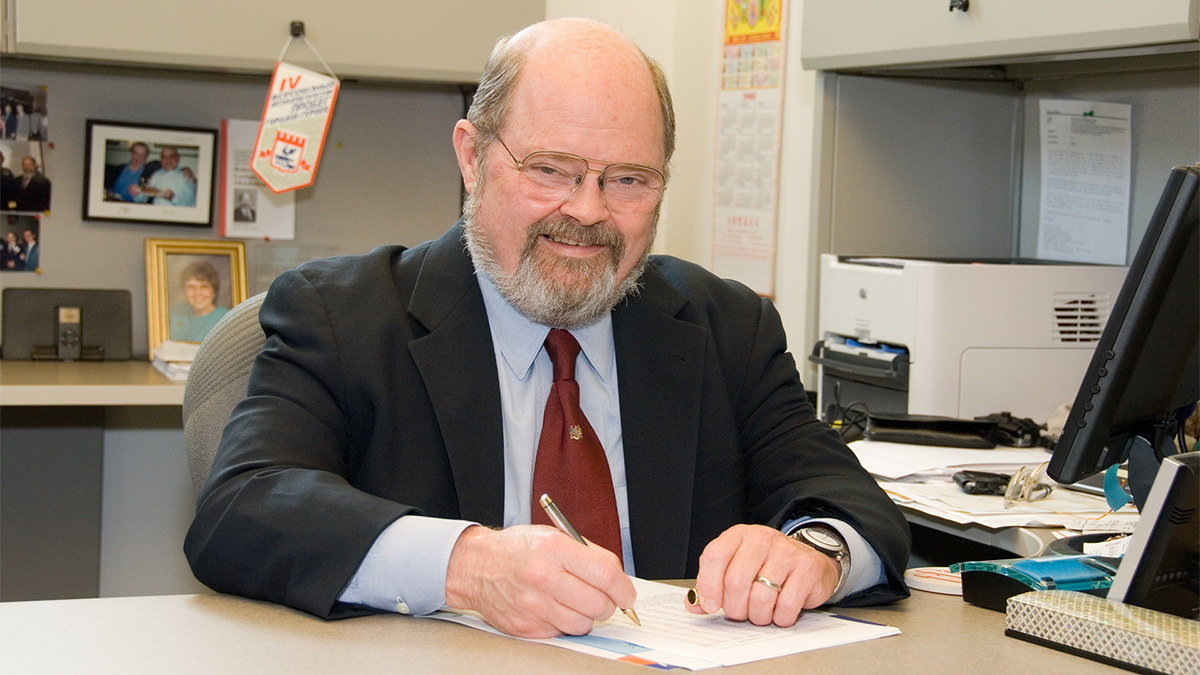 By the end of his career – which only arrived with his passing – Blair's impact was clearer than ever. Thompson Reuters had named him one of the World's Most Influential Scientific Minds and Clarivate Analytics had included him on their list of most highly cited researchers – both multiple times. But Blair's true impact goes beyond the $30 million in extramural funding he garnered to drive the fields of physical fitness and exercise epidemiology forward. It goes beyond the hundreds of publications and even the clinical, scientific and policy advancements he helped inform to improve public health on a global scale.
No, his biggest impact is likely the legacy he has created through the students and colleagues he has taught and mentored. Blair has inspired several generations of public health professionals and scientists to push the field forward even further. Plus, he was an incredibly nice guy who everyone liked and admired.
Well beyond the Arnold School, former students, colleagues and admirers have shared their memories of Blair and how he has changed their lives. The American College of Sports Medicine and Human Kinetics Journals both posted tributes on their websites. Videos shared by people touched by Blair's life can be found here and sent to RememberingSteveBlair@gmail.com
Kennedy and her mother, Blair's wife, Jane Blair, have established an Endowed Fellowship at the Arnold School – the Steven Blair Physical Activity Research Fund – for those who would like to contribute in his memory.