June 13, 2023 | Erin Bluvas, bluvase@sc.edu
Shan Qiao has been awarded $3.5 million from the National Institute of Allergy and Infectious Diseases to study disruptions to HIV-related care during the COVID-19 pandemic. The associate professor of health promotion, education, and behavior (HPEB) will work with other researchers at the South Carolina SmartState Center for Healthcare Quality (CHQ) and Big Data Health Science Center (BDHSC) to determine how these impacts affect HIV treatment and outcomes as well as inform efforts to build resilient health care systems and communities that can be part of the effective response to any future public health emergencies.
"The ongoing COVID-19 pandemic has profoundly affected HIV prevention and treatment efforts in the Deep South where states like South Carolina are facing dual epidemics," Qiao says. "Many people living with HIV have experienced disruptions to health care services that could have long-term negative impacts for these individuals as well as broader efforts to end the HIV epidemic."

As part of the federal and global efforts to end the HIV epidemic, clinicians and public health researchers/professionals employ the HIV prevention and treatment cascade. The cascade includes diagnosis, linkage to care, retention in care, adherence to antiretroviral therapy, and viral suppression to prevent both the progression of the disease for individuals living with HIV as well as its spread at the population level.
Previous research, including studies funded by the USC Provost Office in 2020 (The impact of COVID-19 on HIV treatment and care: A multilevel data approach investigation, PI: Xiaoming Li), have offered insights into how service disruptions (e.g., redeployment of equipment, medicine, staff, testing supplies, facilities) have reduced access to care. For example, a recent examination of electronic health records led by HPEB/CHQ assistant professor Xueying Yang found that South Carolinians living with HIV were less likely to engage with their health care providers and maintain adequate viral suppression after the start of the pandemic.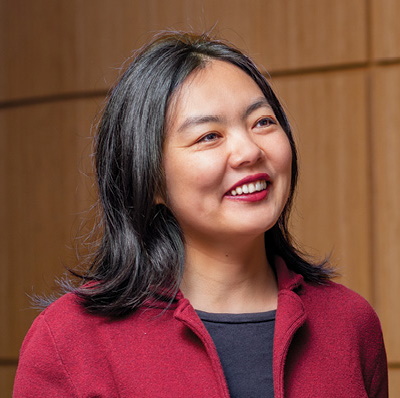 Aligned with this work, Qiao's new five-year SC-based R01 project will comprehensively investigate HIV service interruptions during the pandemic, assess their impacts on various outcomes of the HIV prevention and treatment cascade, and most importantly, identify resilience resources for buffering the effects of these disruptions. The team will analyze data reported by Ryan White HIV clinics, in-depth interview data with clinic providers, geospatial data, and electronic health records of HIV service utilization. They will also identify factors such as health infrastructure, social capital, organizational preparedness and others that may play a role in mitigating the negative effects of the interruptions.
"Our goal is to better understand the complicated HIV service interruptions in South Carolina and resilience factors that can mitigate the negative effects of such interruptions on various HIV treatment cascade outcomes," Qiao says. "Findings from this research will assist South Carolina health departments, policy makers and communities in developing strategic plans in response to this and future pandemics and public health emergencies."
Co-investigators include Jiajia Zhang (epidemiology and biostatistics), Zhenlong Li, (geography), Bankole Olatosi, (health services policy and management), Sharon Weissman, (internal medicine), and Xiaoming Li (health promotion, education, and behavior).
---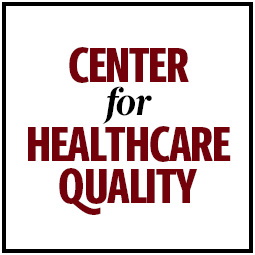 The South Carolina SmartState Center for Healthcare Quality conducts research to enhance the quality of health for individuals in South Carolina and around the world. Other HIV/COVID-19 projects led by CHQ focus on nationwide trends of co-infection, mental health impacts from the pandemic, and vaccine efficacy.
---
You May Also Like: