June 1, 2023 | Erin Bluvas, bluvase@sc.edu
Born in Bosnia and Herzegovina, Mirza Isanovic is a longtime resident of the Columbia area who has always been interested in environmental health. This summer, he graduates with his third degree from USC.
As an undergraduate, Isanovic studied marine sciences in the School of the Earth, Ocean & Environment. He then met environmental health science (ENHS) associate professor Sean Norman, when he joined his Molecular Microbial Ecology Lab as a technician.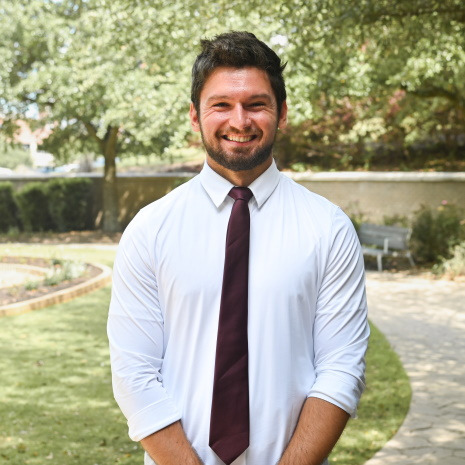 "I got exposed to not only a microbiological approach to environmental health – which I found fascinating – but also to the connection between environmental and public health," Isanovic says. "That ultimately led me to pursue a graduate degree with the environmental health sciences department and the Arnold school."
That first degree was an M.S. in Environmental Health Sciences, where he studied the bioaerosols that are generated during the wastewater treatment process and won the department's Master's Student Excellence Award. Continuing into the doctoral program, Isanovic was awarded a Norman J. Arnold Fellowship and refined his interests to study the bioaerosolization of various antibiotic resistant genes from wastewater treatment plants.
"My research looks at the potential bacteria that could be harboring these genes, and how these genes may be impacting the local communities near these treatment plants," he says.
Throughout both programs, Isanovic worked in Norman's lab with no idea that he would play an important role in the public health efforts demanded by the COVID-19 pandemic. Norman and his team led the university, Midlands community and several other U.S. locations in the surveillance of SARS-CoV-2 by monitoring virus levels in the wastewater. This work proved essential for tracking outbreaks and implementing mitigation measures.
It was pivot for the entire team – one that pulled them away from their other work – but it was one they embraced as a group. Isanovic saw it as a learning opportunity and a chance to serve his community, which is why he was selected to receive his department's Outstanding Public Health Service Award this year.
"Keep an open mind and embrace every opportunity," he says of the experience. "Public health has many avenues, and your research may start one way and then veer off into another direction before getting back on track."
After graduating in August, Isanovic plans to get a job at the Centers for Disease Control and Prevention where he can continue monitoring the impacts of antibiotic resistance on a broader scale. As he prepares for departure, he looks at ENHS faculty with gratitude, including Norman, of course, graduate director Dwayne Porter, chair Geoff Scott, microbiologist Alan Decho and others.
"All the professors I've interacted with during my time at the Arnold School have been my mentors in some capacity and have all helped me develop new perspectives and ways of looking at problems," Isanovic says. "They have helped me go from just doing science for the sake of science to looking at ways that my science can have an impact on the well-being of our communities."
---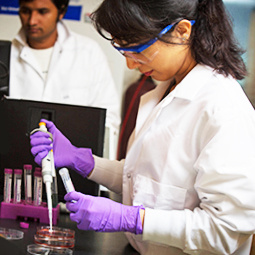 The University of South Carolina's Doctor of Philosophy (Ph.D.) program in Environmental Health Sciences prepares graduates for successful and rewarding careers in teaching and research across the fields of environmental health and human health.