March 17, 2023 | Erin Bluvas, bluvase@sc.edu
Arnold School researchers have partnered with collaborators at Prisma Health to evaluate the effects of the Midlands Healthy Start program. Published in the American Journal of Public Health, they found that the federally-funded program resulted in significant reductions in inadequate prenatal care, large-for-gestational-age births, and inadequate weight gain during pregnancy as well as positive impacts on breast feeding practices and participation in other public services programs (e.g., WIC).
"Established 25 years ago, Healthy Start is one of the earliest initiatives focused on reducing infant mortality in high-risk communities where mortality rates are 1.5 to 2.5 times the national average," says epidemiology professor Jihong Liu, who directs USC's Maternal and Child Health Catalyst and Maternal and Child Health LEAP programs and who led the study. "Previous evaluations of the program have included only small numbers of Healthy Start participants and have focused almost solely on infant outcomes – excluding the program's impacts on health behaviors, public service use and maternal outcomes."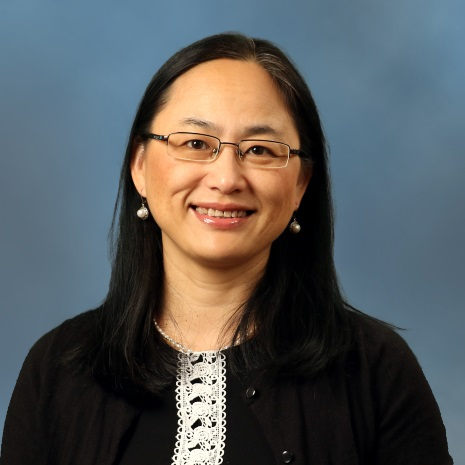 With this study, the team addressed these challenges by analyzing data from more than 7,200 Healthy Start participants in Richland, Fairfield, Lexington and Sumter counties. This rich source of data was made possible by the data collection enhancements the program has made over the years. The researchers looked for the program's impacts on prenatal care, public service use and maternal/infant health outcomes by comparing this group to 48K women-newborn dyads who were not participants in Healthy Start but lived in the same counties and delivered during the same time frame.
While their findings echo those of previous studies that have not found a significant impact on infant and maternal outcomes, the authors believe an adjustment to the program may reverse these trends. Because many of the participants did not enroll in the program until the second or third trimester, they suggest that the program should be adapted to engage women much earlier in the process to lead to the most impactful outcomes.
Other recommendations include future studies assessing long-term effects of the program beyond the 18-month postpartum period. The current study's findings of increased breastfeeding practices and use of government assistant programs suggests that Healthy Start may have lasting positive effects. Finally, the authors recommend that the program incorporate healthy lifestyle consultations to address the pattern of Healthy Start participants exceeding national recommendations for healthy weight gain during pregnancy.
"Our findings have important implications for care providers and health policy makers in terms of how to narrow racial disparities in perinatal health by serving high-risk populations via community programs," Liu says.
*Co-authors include Jihong Liu, Longgang Zhao, Xingpei Zhao, Eric Mishio Bawa, Sabrina Karim, Anwar T. Merchant (Department of Epidemiology and Biostatistics, Arnold School of Public Health), Kimberly Alston (Midlands Healthy Start, Prisma Health), Jun Tang (Division of Biostatistics, South Carolina Department of Health and Environmental Control), and Sara Wilcox (Department of Exercise Science & Prevention Research Center, Arnold School of Public Health).
This study was partially supported by a Prisma Health-Health Sciences Center transformative seed grant. The Midlands Healthy Start Program was sponsored by the Health Resources and Services Administration (grant H49-MC00072).
---
Related:
Behavioral intervention helps women reduce weight retention when offered during pregnancy and postpartum
Big Data Health Science Center wins grant to assess impacts of COVID-19 pandemic on maternal health disparities