February 15, 2023 | Erin Bluvas, bluvase@sc.edu
Jan Ostermann, an associate professor in the Department of Health Services Policy and Management, has been awarded $374K from the National Institutes of Health's Fogerty International Center. In collaboration with Bernard Njau (Kilimanjaro Christian Medical Centre) and Nathan Thielman (Duke University School of Medicine), he will use the five-year R21/R33 grant to test the effectiveness of a new approach to increase HIV testing rates in Tanzania: pairing mHealth technology with social networks. Leah McClimans (USC Department of Philosophy) will advise on the ethics of the approach.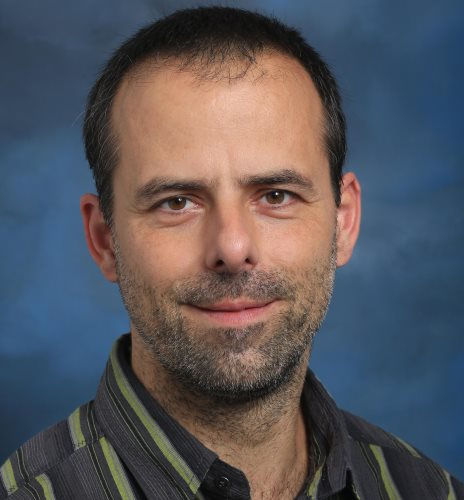 "Despite progress towards meeting UNAIDS' ambitious 95-95-95 target, which includes diagnosing 95 percent of all persons living with HIV, only 83 percent of people living with HIV in Tanzania are aware of their status," says Ostermann, who notes that more than 200,000 undiagnosed Tanzanians need to test in order to close this gap. "Our proposal is to leverage the ubiquity of mobile phones and the reach of social networks to increase HIV testing by using an automated, confidential, SMS-based HIV testing referral system as a means of 'nudging' individuals to test."
For this study, individuals testing for HIV and individuals living with HIV will provide confidential referrals from their social network contacts. These referrals will receive automated SMS-based HIV testing invitations.
Ostermann and his team will design the referral system in a manner (e.g., confidential, culturally appropriate, potentially incentivized) that maximizes acceptability to both the original clients and their referrals. Having worked in the Kilimanjaro Region for nearly 20 years, they will build on existing relationships with all HIV counseling and testing providers in the area. The researchers believe that this approach offers a cost-effective method for increasing HIV testing rates, particularly among higher-risk individuals.
In addition to increasing rates of HIV testing using a very low-cost approach, the researchers note that this project will further develop the analytic and mHealth capacity in Tanzania. It can also guide the creation of mobile phone-based chain-referral interventions beyond HIV testing.
"HIV testing remains the critical first step in HIV treatment and prevention, yet testing rates are plateauing, and more cost-effective strategies are needed to test higher-risk populations," Ostermann says. "Our autonomous, open-source, SMS-based approach can be scaled at minimal cost, is readily extensible to smartphone technologies and social media contexts and holds significant potential to improve uptake of HIV testing and shift paradigms for engaging social networks to change health-related behaviors."
---
Related:

Researchers awarded grant to increase HPV vaccination, reduce disparities among adolescents in Carolinas
Doctoral students publish research on HIV testing in global contexts